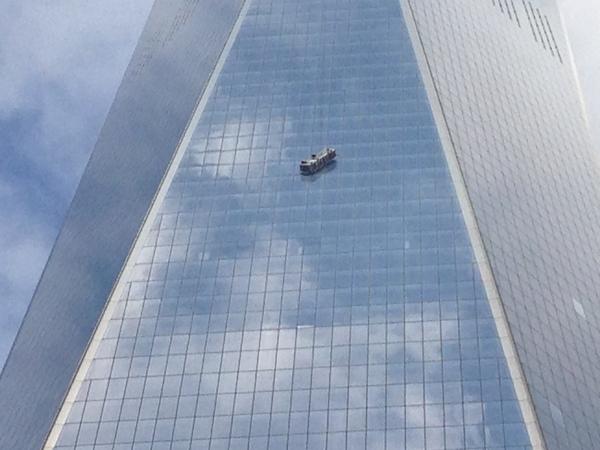 One of the biggest risks in the window washing business is happening right now in lower Manhattan as two window washers are believed to be trapped on dangling scaffolding near the 68th floor of 1 World Trade Center, reports CBS New York.
The incident, which began at around 12:45 p.m. on the south side of the Freedom Tower, occurred when the washers were about to ascend to the top of the tower, according to initial reports. The cable that pulls the scaffold up reportedly became loose.
Emergency responders from the NYPD, FDNY, and the Port Authority are on the scene to rescue the workers and secure the dangling scaffold, says CBS.
UPDATE: 2:30 p.m. EST – CBS New York reports the two workers have been rescued. FDNY was able to break a window and pull the workers inside the building. No injuries have been reported.