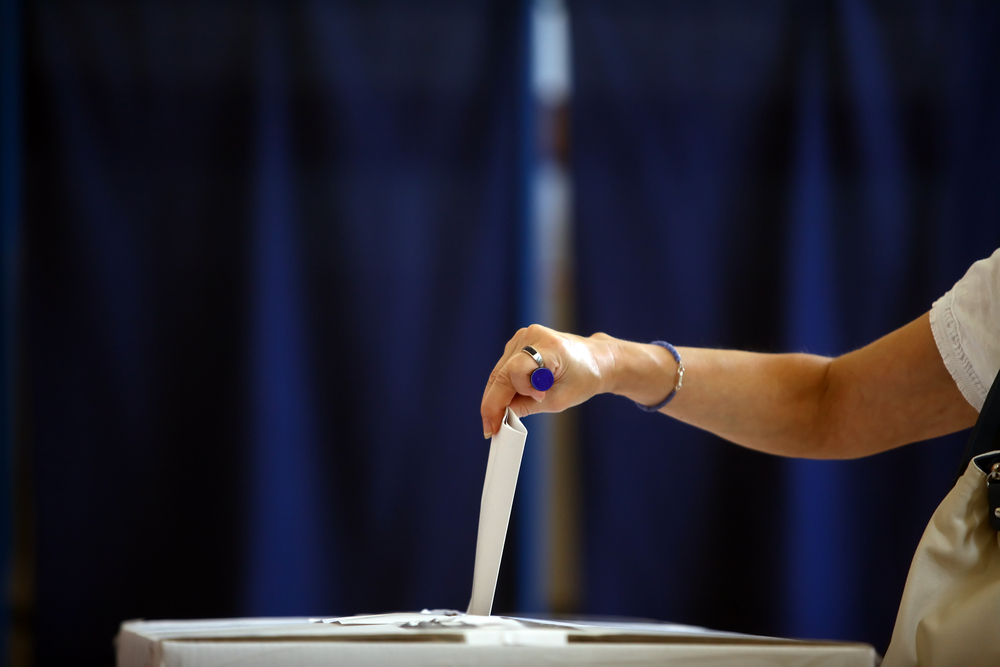 (Bloomberg) — U.S. voters raised the minimum wage in five states, including Illinois and Nebraska, as part of a wave of local efforts to aid the lowest earners at a time when Republicans are blocking nationwide measures in Congress.
The states, joined by Alaska, Arkansas and South Dakota, agreed to increase hourly pay rates above the $7.25 federal level, according to preliminary results from the Associated Press. The votes add fuel to a debate likely to emerge as a lightning rod in the 2016 U.S. presidential race.
"The current gridlock in government and failure to make significant progress on the minimum wage at the federal level has led to more activity on the state and local levels to create pressure on Congress from the bottom," said Anthony Corrado, a nonresident senior fellow at the Brookings Institution in Washington.
President Barack Obama has pressed Congress to raise the federal minimum to $10.10. Most Republicans in Congress have blocked the Democratic-led Senate's repeated attempts to advance such legislation. Meanwhile, California lawmakers this year agreed to increase the state's minimum to $10 an hour by 2016. Seattle's city council approved a $15 minimum, and Chicago Mayor Rahm Emanuel has ordered city contractors to pay at least $13 an hour.
The raises passed in Alaska by 69 percent, Arkansas by 65 percent, Illinois by 67 percent, Nebraska by 59 percent, and South Dakota by 54 percent, according to AP.
The measures were among 146 propositions before U.S. voters in 41 states yesterday, according to the Initiative & Referendum Institute at the University of Southern California in Los Angeles.
'Consistent Winners'
"Minimum-wage propositions have been consistent winners at the ballot box," with all 10 measures offered since 2000 gaining approval, the institute said in a report. "Some Democratic leaders hope the measures will spur turnout of Democratic-leaning voters."
Sixty percent of Massachusetts voters rejected a repeal of a 2011 law legalizing casino gambling, AP reported.
"Massachusetts can expect at least three new gaming venues to open within its borders over the next two to three years," Clyde Barrow, chairman of the political science department at the University of Texas-Pan American in Edinburg, Texas, said before the vote.
In Arkansas, 57 percent of voters declined to amend their constitution to allow alcohol sales in all 75 counties, leaving some counties "wet" and others "dry," according to AP results.
Drug Penalties
In California, voters approved a ballot measure reducing penalties for low-level drug possession and non-violent thefts such as shoplifting to misdemeanors, usually punished with fines or jail, from felonies, which carry prison sentences.
Californians turned down proposals to raise the $250,000 limit on medical malpractice damages for pain and suffering, and to empower California's elected insurance commissioner to approve health-insurance rate increases, according to AP counts.
Voters in Athens, Ohio, Denton, Texas, and California's Mendocino and San Benito counties passed measures banning hydraulic fracturing, or fracking, a practice used to free oil and natural gas from shale beds that environmentalists say may contaminate water and harm air quality.
Similar measures were rejected by voters in Gates Mills, Kent and Youngstown, Ohio and Santa Barbara County, California.
Gun Checks
In Washington state, voters approved a measure backed by former Microsoft Corp. executives Bill Gates, Steve Ballmer and Jon Shirley to impose criminal background checks on those who buy firearms online or at gun shows.
In Phoenix, residents rejected a measure to enroll new non- safety public employees into a 401(k)-style retirement plan. The decision represented a victory for unions that spent $1.2 million to defeat the plan.
U.S. ballot measures featured 15 tax-related proposals, including Georgia, where residents voted to freeze the maximum income-tax rate, and Tennessee, where voters prohibited an income tax.
* Voters in Oregon legalized recreational use of marijuana, becoming the third state to approve the practice after Washington and Colorado became the first in 2012.
* District of Columbia voters approved a measure to let residents grow cannabis indoors and possess as much as 2 ounces. Florida voters rejected a proposal to legalize medical use of marijuana, which is allowed in 23 states, according to the National Conference of State Legislatures.
* Voters in Berkeley, California, passed a tax on soda and sugary drinks. A similar measure in San Francisco failed to reach a two-thirds vote threshold needed for passage.
–With assistance from Michael B. Marois in Sacramento and James Nash in Los Angeles.