With more distractions than ever vying for drivers' attention, it's no surprise that accident stats have started trending up recently after years of decreases.
According to the National Highway Traffic Safety Administration, U.S. motor vehicle crashes in 2010 cost almost $1 trillion in terms of loss of productivity and loss of life. In 2012, the NHTSA says an estimated 2,362,000 people were injured in motor vehicle crashes, an 11% increase over the 2011 figure of 2,217,000.
This means that liability and collision claims costs are rising too. The average collision claim in 2012 was $2,950 and the average comprehensive claim was $1,585. As of 2012, the average auto liability claim was $3,073.
Insurers bear most of the cost, paying approximately 50% of the motor vehicle costs according to the NHTSA. Crash victims cover about 26% of the costs, while uninsured motorists, healthcare providers and other third parties pay about 14%. The remaining costs are picked up by federal and state municipalities.
Here's a closer look at the damage we're all doing to our cars.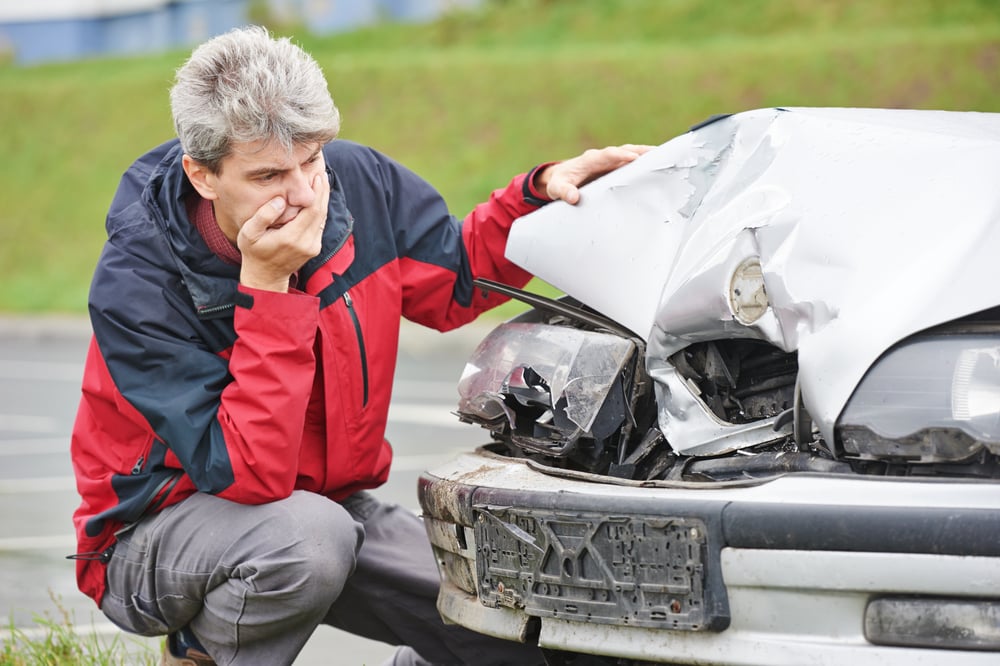 As of June 2014, CCC Information Services, Inc. reports that 42% of all repairable appraisals were for front impacts; 37% were for rear impacts; 8% were for non-collision events, i.e., hail, vandalism; 8% were for side impacts; and the remainder were a mix of front and rear collisions and burns.
When broken out by the various types of coverage, front impacts comprise 50% of collision losses and only 29% of liability losses. Rear impacts account for almost 36% of the collision losses and 58% of the liability losses.
Here are the most frequently replaced parts in front and rear-end collisions in 2014.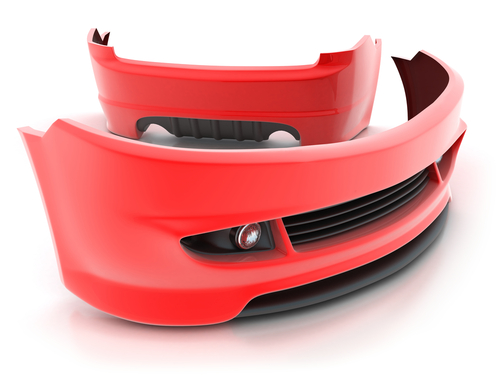 Front bumper
This includes the front bumper cover and the fender liner. Fifty-five percent of all front impacts include the repair and replacement of a bumper cover. Other parts impacted include the fender liner and rocker molding. Research shows that bumper covers on different vehicles frequently don't align well, leading to override or underride.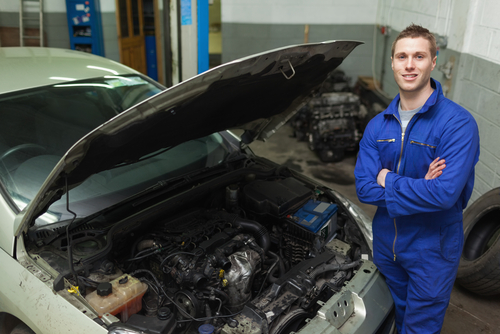 Hood
The hood insulator is a frequent casualty in a front-end crash, as are the pillars, rocker and floor rocker molding.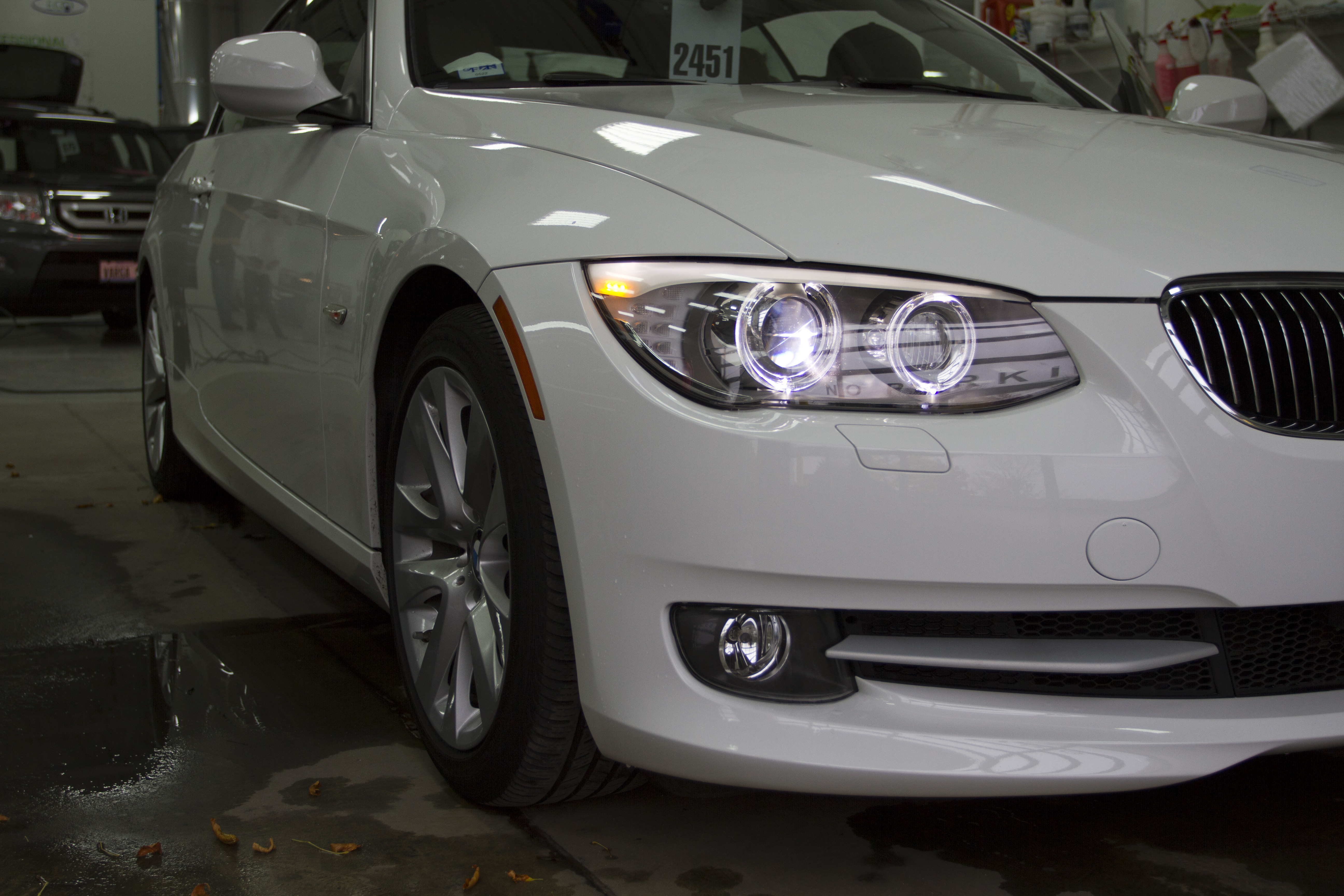 Photo: CCC Information Services
Fender wheel flare
According to the NHTSA, speeding was a contributing factor in 30% of all fatal crashes in 2012, and 37% of male drivers aged 15-24 involved in fatal crashes were speeding at the time of the crash.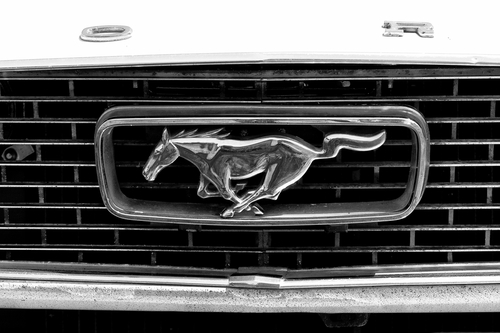 Grille
Replacement grilles range in price from several hundred dollars to several thousand depending on the make and model of the car or truck.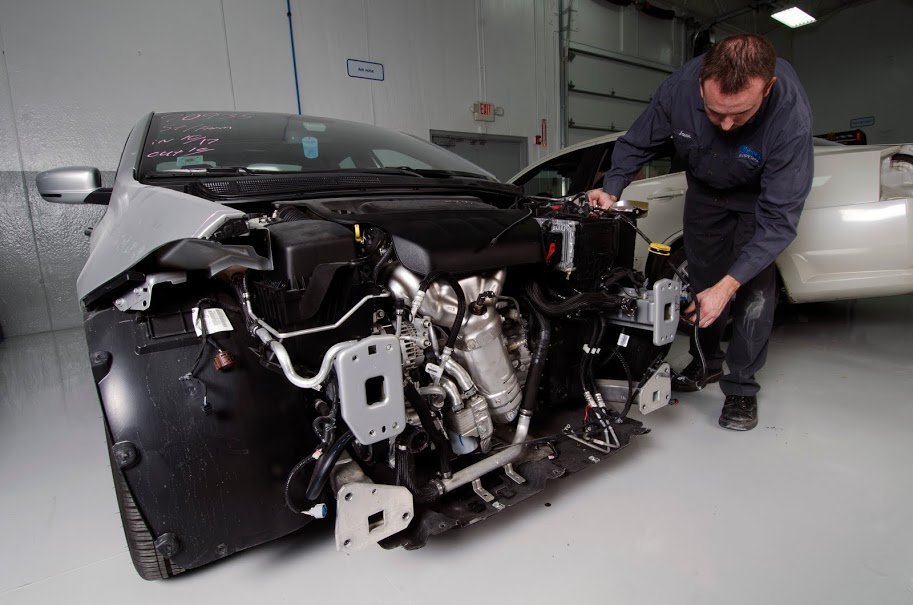 Photo: CCC Information Services, Inc.
Radiator
Radiators, including the under cover, the sight shield and the splash shield, are three of the top 10 parts replaced in a front-end collision. The fender wheel opening molding rounds out the top 10.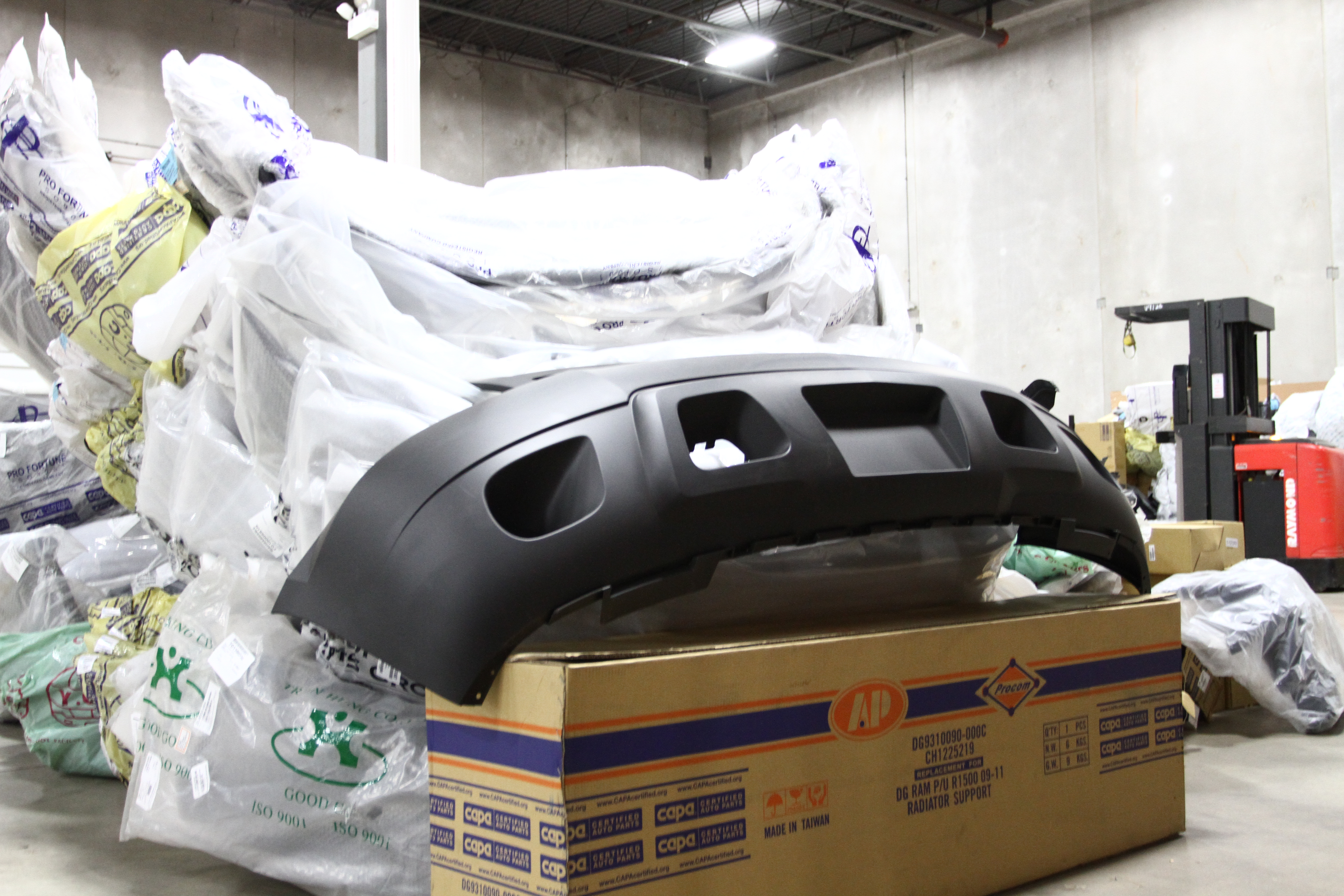 Photo: CCC information Services, Inc.
Rear bumper
When it comes to rear impacts, 35% of all hits include repair and replacement of the rear bumper cover. Rear sensors (backup cameras) are also part of the top 10 parts most often included on repairable appraisals for rear-end collisions.
Right now they come in at number 10, but with the 2015 mandate to add backup cameras to cars, they will probably move further up the list in the coming years.
Also on the list are the lower cover of the rear bumper, and the impact bar.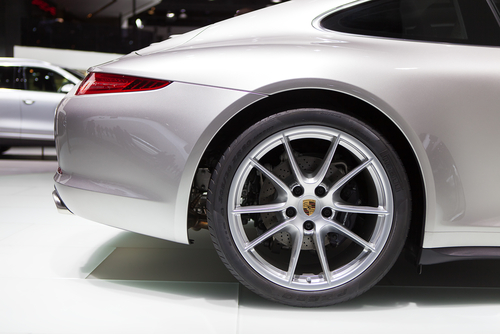 Quarter panel wheel flare
The rear quarter panel and the wheel flare both made the top 10 list for rear-end collisions.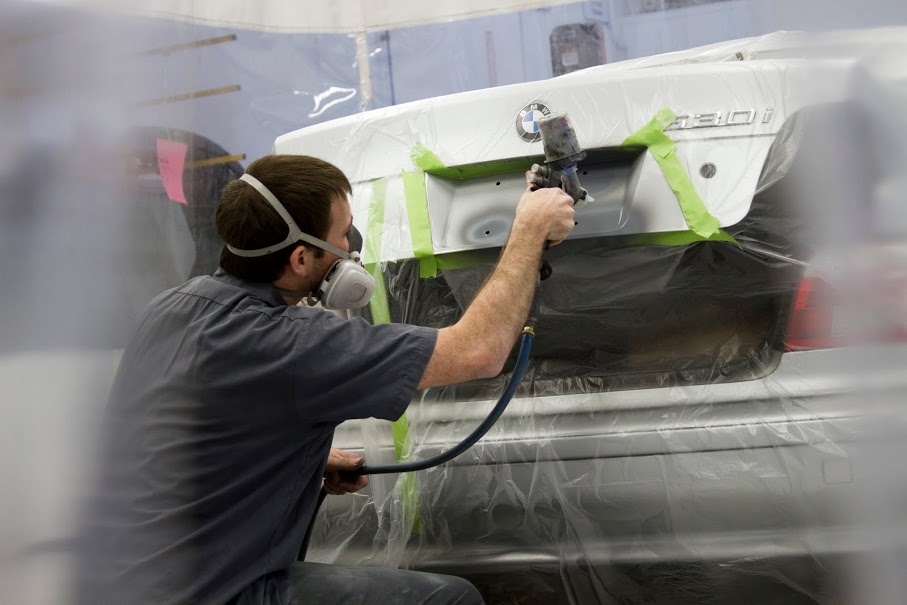 Photo: CCC Information Services, Inc.
Trunk and exhaust system
Rounding out the top 10 for rear-end crashes are trunk lids and the trim, pick up box flares, and vehicle exhaust systems.
The NHTSA says that in 2012, distracted driving crashes accounted for 10% of all fatal crashes in the U.S., 18% of injury crashes and 16% of all motor vehicle crashes. A State Farm study released in late 2012 found that almost half of drivers aged 18-29 accessed the Internet while driving and that 43% of those drivers checked their email. The numbers were lower for other age groups.