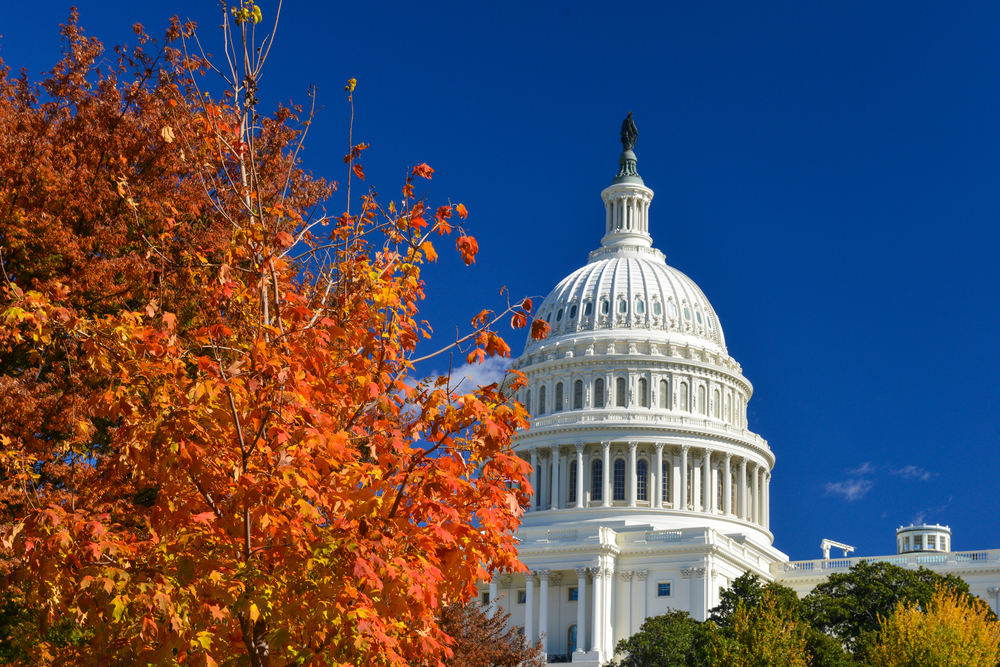 WASHINGTON—Warren W. Heck is chairman and CEO of GNY Insurance Co., a mid-sized insurance company based in Manhattan, which is the largest writer of terrorism risk insurance for the co-ops, apartment houses and condos that are the core of the housing market in New York city.
Darwin Copeman is president and CEO of Jewelers Mutual Insurance Company, a niche insurer which is the largest writer used by the jewelry industry nationwide to insure their contents against loss and, yes, terrorism.
Its largest risk is the building at 47th St. and 5th Ave. in New York that is the heart of the U.S. diamond industry. It also has major exposure through jewelry stores in Los Angeles, Chicago, Dallas and Toronto. It also insures the contents of jewelry wholesalers and manufacturers.
They are the face of the mid-sized insurers who are caught in the political storm over reauthorization of TRIA. "We model our exposure to the Diamond District based on a 5-ton truck parked at the curb," Copeman said in an interview held as he attended the annual meeting of the National Association of Mutual Insurance Companies, which took place last week at National Harbor in suburban Washington, D. C. "In other words, how would our insureds react to a 5-ton truck completely destroying 47th St. and 5th Avenue?" Copeman asked. "This is a huge concentration of risk. Our exposure in New York is $169 million," he said.
The frustration is evident in Heck and Copeman as they anxiously await congressional action on reauthorization, now not expected to occur until perhaps December. (See following story.) The current authorization sunsets Dec. 31.
"Our anxiety stems from the fact that there is so much support for the Terrorism Risk Insurance Act (TRIA) and such a need for it because all industry groups can't find an alternative to TRIA and TRIA has worked so well,' Heck said.
Adds Copeman: "At the moment, TRIA reauthorization is a priority. Many of our mutual policyholders are counting on us to cover their terrorism risk."
Heck said it is very frustrating to see that people in a bipartisan Congress, very strongly in favor in the Senate and a vast majority in the House to see that reauthorization is being held up by just a few people."
The bill is being held up by a group of conservative House members led by Rep. Jeb Hensarling, R-Texas, chairman of the House Financial Services Committee.
Hensarling and his allies want is to ultimately enact legislation that phases out the current system over five years and replace it with one that will provide a federal backstop after that period only for nuclear, biological, radiological, and/or chemical (NBCR) events.
His plan is to then get a more conservative Congress convening next year to pass H.R. 4871, the TRIA Reform Act of 2014. That bill calls for gradually increasing the program trigger for all non-nuclear, biological, radiological, and/or chemical (NBCR) events, from $100 million to $500 million by 2019, which industry officials say effectively phases out the program for non-NBCR events.
The Senate bill is S. 2244, the Terrorism Risk Insurance Program Reauthorization Act of 2014.
The Senate raised the insurer co-pay from the current 15 percent to 20 percent and the mandatory recoupment from $27.5 billion to $37.5 billion [over five years].
Hensarling and allies are aware of the concern of mid-sized insurers such as Heck and Copeman. Lawyers at Steptoe & Johnson say that the House bill includes an optional limited opt-out for small insurers, exempting small companies from the mandatory offer requirement provided they prove it would cause financial hardship to meet the higher trigger requirement.
The lawyers at Steptoe said that, "This would put small insurers in a difficult position – either offer terrorism coverage subject to the higher triggers, or prove financial duress."
The lawyers note that the incentive to opt out is high, however. "Reports indicate that the higher trigger could cause hundreds of medium and small insurers to pay out more than 10% of their surplus after a terrorist attack, subjecting them to ratings downgrades," the Steptoe & Johnson lawyers said in their evaluation of the two bills.
"This has middle market commercial policyholders concerned that fewer insurers offering terror coverage will negatively affect availability and affordability of coverage," the note said.
Heck and Copeman are the face of that.
Heck notes that he was in business at ground zero during 9/11.
His comments confirm the Steptoe and Johnson legal memo.
"The private market clearly can't absorb the risk," Heck said. "The private market would like to absorb it and if there was an opportunity to do it, it would do it."
Heck said that, "there is a limited amount of stand-alone reinsurance available," adding that, "It is expensive, and if TRIA is not reauthorized, it will become very expensive and scarce."
Heck said that one of the concerns is that for the exposure in Tier 1 risk areas, New York city, Philadelphia, Washington, D.C, "there will be a very limited amount of terrorism reinsurance available.
"And it will be expensive and it will not be absorbed by the economy, by the business community," Heck said. "I believe that there will be a much lower takeup rate of terrorism risk insurance without TRIA, and the economy will be exposed."
He cited apartments and high rises, and noted that rents go up in high-risk areas.
"The best way to look at it is to look at what happened after 9/11,' Heck said.
"The construction industry closed down, and mortgages were in technical default because primary policies no longer covered terrorism."
Heck added, "there will have a very strong impact on the economy if TRIA is not reauthorized."
Heck said that smaller insurers will "definitely get out of the market" if TRIA is not reauthorized in its present form. He said that in 2013, there were 2,600 property and casualty insurance companies operating in the U.S. Of that number, 118 had $1 billion or more in surplus.
"If you compare that with the provisions of the House bill, which pushes the trigger up to $500 million over 5 years, it would be virtually impossible for mid-sized and smaller insurance companies to stay in the market," Heck said.
"If you think about that, a good-sized mid-sized insurance company, with $500 million of surplus, which is probably a very small percentage of the 2,600, with a $500 million trigger, that company, buildings in New York have high value, could have a loss of $450 million, which is not eligible for TRIA (under the House bill in five years)," Heck said. "Even if there was enough capacity to cover it, the companies would have to pass off the cost to customers, and we are not certain the regulators would allow us to pass on the cost," Heck said.
Heck said his company is the largest writer of insurance for co-ops, apartment houses and condos in New York city. "And, we are a mid-sized company," he said
"An interesting thing that escapes the members of Congress, is that if we left the market, those 118 very large companies would not necessarily take on the additional exposure," Heck said.
He said all insurance companies manage their exposure, their concentration. "They already have a lot of exposure in New York, and they limit the amount of exposure they would want to take," he said.
As Copeman adds, "We are disappointed that Congress has continued to drag its feet [in reauthorizing TRIA]. This is an extremely important decision that needs to be made."