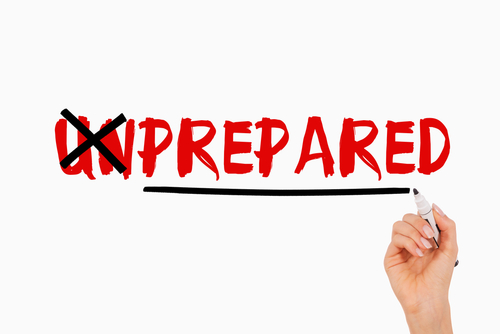 Disaster planning has never been a fun topic to discuss. Many organizations think they are prepared, but don't go beyond the traditional catastrophic/emergency preparedness strategies for when a disaster strikes. Insurers need to have a clear approach about how their business will continue both during and after a major disaster.
Disasters used to be a lot easier to define. They typically came as a result of bad weather, such as a hurricane, flood or tornado, and meant that business may be closed for a few days to clean up if none of your critical business systems were damaged. But what if your critical systems were fatally damaged? Have you thought about or added data security to your list of potential disaster threats?
Today, all we have to do is turn on the news to hear of another organization whose data was hacked and customer information stolen. Those incidents can cause a major blow to your brand's reputation and day-to-day business processes when news that your important data and documents aren't secure goes public.
In order to prevent the aforementioned scenario from happening, a well-planned enterprise content management (ECM) strategy plays an integral part of preparing for an organization's operations to stay uninterrupted when faced with a potentially devastating emergency.
Many customers want to know how they can begin to plan for disaster scenarios, which includes breach of information. Ask them these three questions: What plans are already in place, how are you securing customer information and will you be able to easily and quickly access critical documents and information in a crisis situation.
These are pretty simplistic questions, but when answering the second and third questions, most organizations start to second guess their existing disaster preparedness strategies. That's where ECM experts can provide valuable insight that could save their business. Here are some tips to consider when developing a disaster preparedness or business continuity plan:
1. Decrease your dependency on paper
Paper is inefficient and inherently susceptible to damage. Relying on paper as a record for important documentation leaves your organization vulnerable, especially during a disaster that threatens damaged, lost or unobtainable physical files.
An ECM solution strengthens your business continuity plans by ensuring you store your important documents and data within a centralized, protected system. By capturing paper documents as secure electronic documentation, you're allowed access to those documents and content during and after the disaster. And because all this information is managed electronically, duplicate copies of everything are easily synchronized to off-site servers, ensuring your data survives an event regardless of its location.
2. Consider cloud solutions
Many software solutions can be entirely hosted in the cloud. This way your data is not tied to a physical location. In the event you have to abandon the premises, you can retain continuous, uninterrupted access to the content you need to continue operations.
From an ECM perspective, the cloud can provide storage, processing and deployment functionality. Users not only have access to content via web and mobile interfaces, but also have two-way ECM functionality using workflow, content editing, reporting, capture and more. This means in the event of a disaster, your employees have full access to all business processes, from anywhere, to continuing working and providing the best customer service.
3. Make sure your important data is secure
Before you select a vendor, ask about its certifications for security guidelines. It's also important to discuss data redundancy, making sure your data is backed up to separate servers in the same datacenter and to a secondary datacenter, in a different location, to allow for guaranteed recovery time.
While ensuring the system is secured is a great first step, you still may be vulnerable to a breach. Research shows that 60% of organizations consider internal data breaches to be more concerning than external issues. So in addition to providing your organization with external security, your vendor and solution should be able to report on all aspects of your content, including who created it, who changed it, who viewed it and even who deleted it. A full audit trail will provide you with the visibility you need to make sure your content is safe and secure.
As too many organizations discover, disasters can happen at any time. Being prepared for the worst will help you continue to provide business continuity – even as you are working to restore normal operations. Having the right systems in place is a critical part of your disaster preparedness plan and will ensure that if your organization is affected, business won't come to a halt.