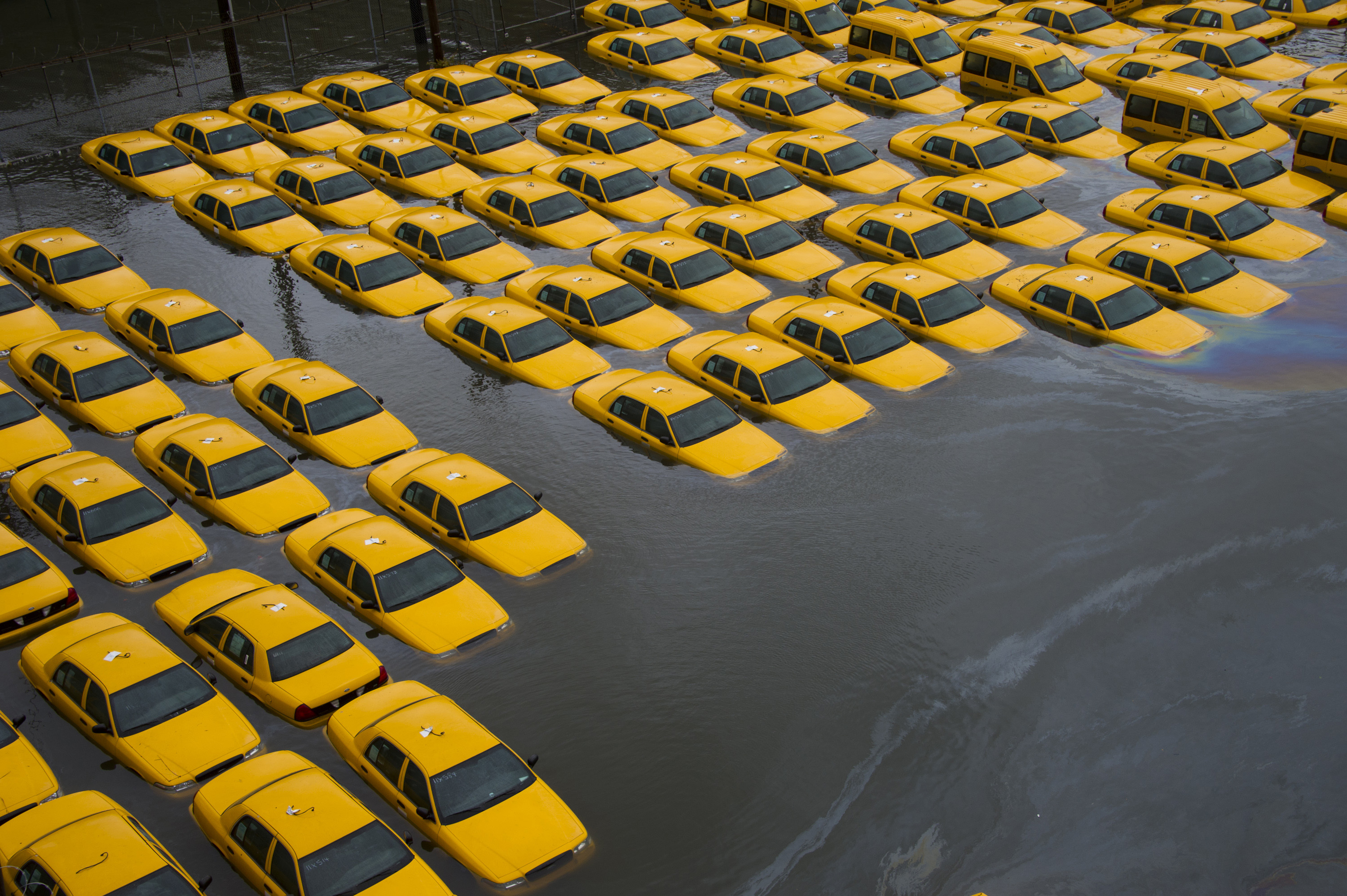 The neighborhood of Rosedale is waiting for its next flood.
For as long as most residents can remember, there has never been a summer without one. The rains that are a mere inconvenience for tourists, for residents out here on the far reaches of Queens just north of John F. Kennedy Airport, the slightest downpour could mean evacuating their homes for a night or even weeks at a time.
Much of Southeast Queens, an area that includes the neighborhoods of Jamaica, St. Albans and Hollis, and parts of the Rockaways, sits on a massive aquifer that swells with groundwater and spills over into streets and eventually into basements and homes after heavy rains. The issue was caustic for residents during the 2013 Democratic primaries in New York City, where residents gathered at a town hall at CUNY's York College months before the elections and demanded government officials to save their streets from flooding and thousands of dollars of property damage.
But residents of Southeast Queens, whom are also some of the poorest in the five boroughs, have been battling insurance agencies for over a decade, and interviews with local councilmen show that getting flood insurance for these residents has become a bureaucratic and financial nightmare, especially since Superstorm Sandy tore through the region.
"I would say more than 90% of the homeowners I speak to out here, they're looking for insurance and they're not getting it," Councilman Donovan Richards, who represents Rosedale and Far Rockaway, tells PC360. "Insurance companies obviously don't want to take the risk."
The frustration among residents is palpable.
After Sandy decimated much of the Rockaway Peninsula, a long strip of land which at its widest point is a mere four blocks, homeowners who had purchased insurance were shocked to find out that their policies had never covered floods, only hurricanes. By November of 2012, a month after Sandy, 220,000 homeowners had applied for cash assistance from FEMA, which allocated $557 million to residents in the form of temporary housing and rehabilitation costs not covered by insurance.
"The insurance companies duped a lot of the homeowners," says Richards. "We would get a lot of these complaints and insurance companies just were not helping. They were saying 'Is it flood insurance or wind insurance?' We don't care about that. All we know is that if we pay it, we want to know if insurance will go through."
Councilman I. Daneek Miller, who represents Jamaica, battled insurance companies to get flood insurance for his own home up until eight years ago.
"Obviously folks in the business knew something that homeowners did not know," Miller tells PC360. "And that really highlighted the campaign with flood insurance coming to the community, but it's been limited and there's been no conversation about raising the properties."
In 2013, New York's Department of Financial Services investigated and found a number of claims-processing issues such as delaying adjuster inspections to homes, despite a year earlier the department had issued over 22,000 temporary licenses to out-of-state adjusters to expedite the inspection process.
The delayed responses and community outrage has led members of the New York Assembly to push two bills addressing the issues. First, a "Homeowner's Bill of Rights" that would require insurance companies to disclose limitations of their policy in certain catastrophic events and also requires giving out a "Consumers Guide on Insuring Against Catastrophic Losses." Second, a bill that would eliminate the ability for insurers to discriminate applications based on the property's location or age.
"What this legislation is saying is that traditional underwriting criteria should be set aside and that would create severe market dislocation," Michael Barry, Vice President of Media Relations for the Insurance Information Institute (III), tells PC360. "It's unclear upon what basis an insurer would assess risk if they couldn't look at where the property was located or what construction materials were used."
Barry says that underwriting policies are almost naturally transparent if consumers do their due diligence in the property they are about to insure.
"My sense is that the basic variable of underwriting is fairly understood by consumers," Barry says. "There's a lot of information out there that can offer consumers guidance. Between Irene in 2011 and Sandy in 2012, they both did more in informing the public about Hurricane coverage."
However, there are legal and financial provisions in place to help coastal residents in the event they can't find insurance coverage. The National Flood Insurance Program (NFIP) allows residents to purchase flood insurance through FEMA and also helps pay for elevating homes above established flood levels.
However, the NFIP had been crippled by Hurricane Katrina payouts, which prompted President Obama to pass the Biggert-Waters Flood Insurance Act months before Sandy which shifted the program from being funded by taxpayers to the private market. This spiked flood insurance premiums nearly 600% in many parts of NYC, according to government research studies. But thanks to a bill passed through by the Senate of this year, those spikes will be averted.
Residents in Broad Channel, Queens, a small island north of the Rockaways that also faces perpetual floods year-round, were told by officials to apply for NFIP funding to help pay for elevating their homes after FEMA established the area as a high-risk flood zone. However, the red tape and documentation that the NFIP requires has been a constant frustration for people going into the process, said Richards.
But the amount of people that have needed to resort to the New York Property Insurance Underwriting Association (NYPIUA), (the state's property insurer of last resort) remains remarkably low, around 1-2%, according to Barry. "Meaning the other 99% of other property insurance owners can find insurance in the private market just fine," he says.
But for those residents who have still been wrapped in filings, trying to get reimbursed or get their homes inspected, the worries of an approaching Nor'easter have them wondering if they'll have a home if another storm hits.
"If another storm comes, these people who have lost everything during Sandy, these people have nothing to protect them," says Richards.