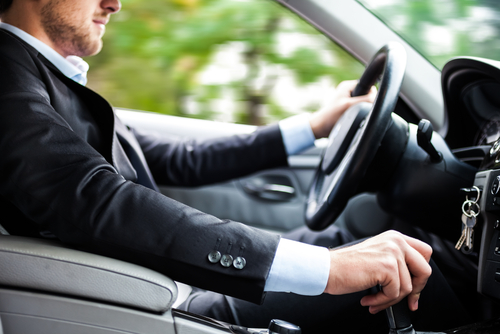 A new Towers Watson survey reveals that U.S. drivers are becoming increasingly more comfortable with usage-based auto insurance programs, which allow auto insurers to monitor a policyholder's driving habits with a telematics device in exchange for potential premium savings.
Survey results reveal an increase in the number of customers who have, or have had, a UBI policy in the last 17 months, which has nearly doubled from 4.5% in February of 2013 to 8.5% in July of 2014.
Seventy-nine percent of the 1,000 respondents surveyed claimed that they would buy a UBI policy, or would be willing to consider the concept. If the insurer guaranteed that drivers' premiums would not rise, this number increases to 88%. These percentages are virtually unchanged from last year's study, revealing that general interest level remains relatively stable.
"Clearly, UBI continues to gain steam in the marketplace, and our survey results support this trend," said Robin Harbage, global lead for Towers Watson's UBI practice and DriveAbilityservice offering. "Today, all 50 states have four or more personal auto UBI programs implemented."
While interest in UBI remains stable, consumers' privacy concerns about UBI have generally decreased over the last year and a half. Just over one-third of respondents indicated unease concerning insurers monitoring their driving destinations, compared to 42% from the previous survey.
"The high level of interest and decreasing consumer concerns suggest the UBI value proposition is resonating with consumers," said Harbage. "They are becoming more and more familiar with UBI, and like what they see. They are learning UBI can offer many benefits, including lower monthly premiums, which outweigh their privacy concerns."
While consumers become increasingly more comfortable concerning their privacy and UBI, nearly half of all consumers still feel unease about the potential higher premiums that UBI could bring. These concerns have continued to reinforce popular decisions to offer only discounts—not surcharges—based on UBI data.
"Insurers realize consumer concerns related to premium increases can have a dramatic impact on take-up rates for UBI. In the short term, most (if not all) companies in the U.S. have decided to eliminate this risk by promising not to surcharge based on driving behavior," Harbage said.
Most UBI programs in the U.S. use OBD II devices, which plug into a port under the dash of the car to monitor and collect driving data, but the Towers Watson report also reveals that customers are more willing to use their smartphones to monitor their driving habits. Eighty percent of smartphone owners believe it is acceptable to download UBI applications onto their phones to track their driving, though over one third of survey respondents claim that they do not currently own a smartphone.
"Smartphone implementations of UBI are very appealing to many insurance companies because they don't require as much up-front cost as purchasing OBD II devices. But they also come with challenges. We have not yet seen a smartphone solution gain widespread adoption in the U.S.," said Len Llaguno, senior consultant at Towers Watson. "There is a tremendous opportunity for insurers that can figure this out."
Using a smartphone app appeals to many consumers, who expressed their preference for features that would automatically allow them to confirm the driving journey's accuracy upon conclusion and periodically provide their odometer reading.
"Ensuring you are collecting all of an insureds' driving experiences is a key challenge with smartphone-based programs. It is good to see a high percentage willing to confirm the accuracy, but it remains to be seen whether drivers will reliably and consistently do it," said Llaguno.
The biggest issue with smartphone integration and UBI concerns battery usage. Only 39% of respondents said a noticeable drain on battery life that impacts daily usage would be acceptable, but many costumers do recognize some drain on battery life is a necessary part of smartphone UBI integration. Seventy-six percent say that a modest drain that does not impact daily usage would be acceptable.
But for many, it isn't just the battery usage; data usage is also a major concern.
"It's clear smartphone apps haven't solved all of the issues related to collecting accurate and sufficient vehicle operation data, and will face consumer challenges in the marketplace," said Llaguno.