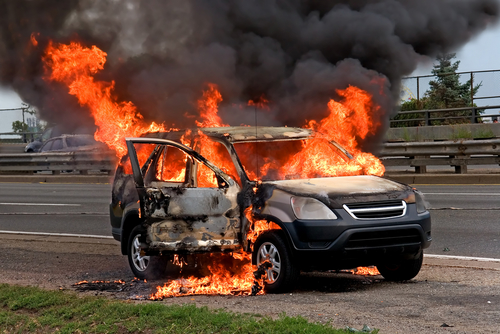 The International Association of Special Investigation Units (IASIU) will be providing hands-on training for investigators during its annual seminar in Greensboro, N.C. The conference will be held from Sept. 14-17 at the Sheraton Four Seasons and Joseph S. Koury Convention Center. Two live vehicle burns will be held on Sept. 17th at a vacant lot adjacent to the conference area.
Insurance fraud costs consumers more than $80 billion a year in fraudulent claims ranging from accidental fires, auto thefts, slip and fall injuries and other activities.
"People are often upside down on their car, meaning they owe more than what it's worth," said IASIU President Wade Wickre. "They don't want to sell it at that price, so they seek an alternative by deliberately setting the car on fire and claiming it as a total loss with their insurance company."
Wickre says the training sessions help investigators identify when tampering is suspected in a loss.
Other sessions at the seminar include property fraud and unscrupulous contractors; dissecting a staged loss claim; roofing claims; medical fraud analysis, schemes and common players; fraud in water damage claims; and the Affordable Care Act and property, casualty and affirmative litigation issues.
The growth of fraud across so many insurance lines necessitated the creation of specialized teams to scrutinize claims approximately 30 years ago. These teams became known as Special Investigative Units or SIUs.