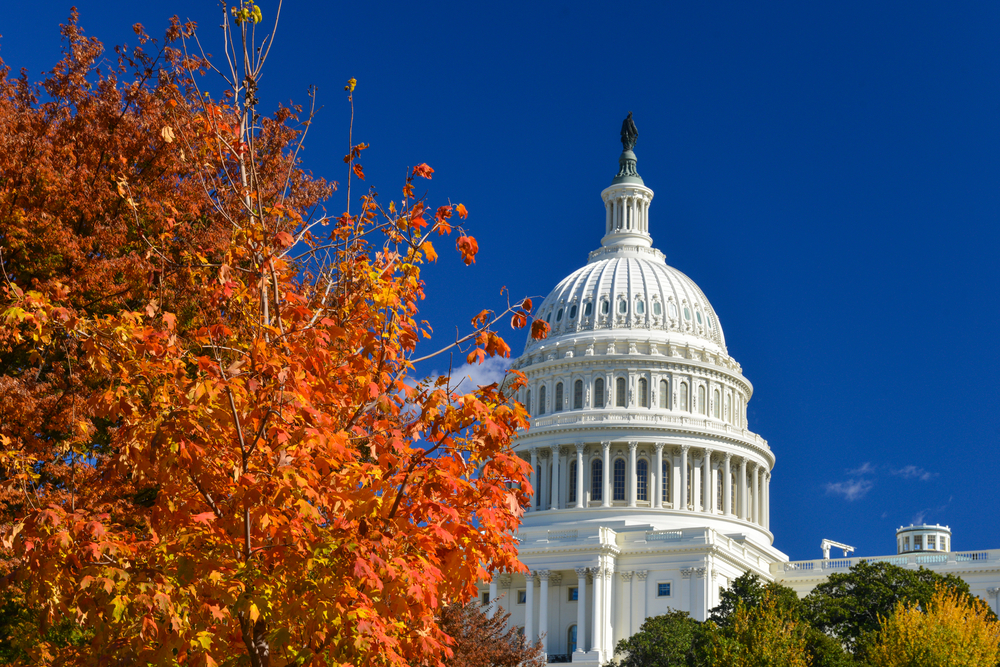 As Congress prepares to return to work Sept. 8 for an abbreviated session, a priority for the insurance industry will be ensuring that legislators keep on their radar enactment of a bill aimed at streamlining agent and broker licensing.
Creating a National Association of Registered Agents and Brokers (NARAB) has been a goal of the industry for a long time, and one was created through a 1999 law. However, there were strings attached to that law and state regulators were able to thwart its implementation by meeting certain thresholds.
Industry lobbyists, now armed with the support of state regulators, believe it is this year or never for the bill, and they're pushing hard for it.
For example, as noted by James C. Drinkwater, president of the brokerage division of AmWINS, Inc., and co-chairman of the legislative committee of the National Association of Surplus Lines Offices, Ltd. (NAPSLO), "This is critical legislation, and there is no industry opposition to it."
Others pushing for NARAB include the Council of Insurance Agents and Brokers (CIAB), the Independent Insurance Agents and Brokers of America (IIABA) and the American Association of Managing General Agents (AAMGA).
A provision creating NARAB is attached to S. 2244, the Terrorism Risk Insurance Program Reauthorization Act of 2014, which passed the Senate by a 93-4 vote in July.
It is also contained in H. R. 4871, the TRIA Reform Act of 2014, which was reported out late in July by the House Financial Services Committee (FSC).
But the House FSC advanced its bill only on a party-line vote, and the industry has strong reservations about it. Moreover, the Senate bill contains a provision sun-setting NARAB over two years, and that is a source of concern for the industry.
Congress is unlikely to be in session for more than two weeks in September, and won't return until after the mid-term elections. As noted by one industry lobbyist, lame-duck sessions are "notoriously unpredictable."
14 years
Sen. Mike Crapo, R-Idaho, ranking minority member of the Senate Banking Committee, said during floor debate on the bill, "The idea for NARAB is now 14 years old. We've been working on it literally for that long, and I'm hoping that in this legislation today we can get it across the finish line."
The incentive, Crapo said, is that under the NARAB provisions, insurance commissioners of the states "will be able to better catch bad actors who after losing a license in one state more quickly to enter into another state."
Crapo also said state regulators will serve on the board of NARAB "with the same objectives they have as an insurance commissioner—to protect the public interest by promoting the fair and equitable treatment of insurance consumers."
NAPSLO's Drinkwater says NARAB will establish "vigorous licensing and ethical requirements" for agents, as well as uniform continuing-education requirements.
Through a panel of state regulators and industry representatives, "it will establish requirements on a multi-state basis in lieu of every state having their own requirements for these criteria," Drinkwater says. "That will ensure there is there is consistency to these requirements."
Charles Symington, senior vice president for external and government affairs for the Independent Insurance Agents and Brokers of America, said NARAB II "would achieve much needed reciprocity in producer licensing and help policyholders by permitting greater competition among agents and brokers."
Joel Kopperud, CIAB director of government affairs, says CIAB has been working to see a national licensing regime for over 20 years now, and "we've never been closer than we are today to seeing this signed into law."
Collins amendment
Another insurance bill that the industry is pushing for: Legislation that would give the Federal Reserve Board greater flexibility in designing capital rules used in overseeing large insurance companies and insurance companies which operate thrift holding companies. The current rules are contained in Sec. 171 of the Dodd-Frank Act, called the Collins Amendment.
Washington Analysis said recently it expects the bill enacted before year-end, despite recently becoming bogged down in the House Financial Services Committee after passing the Senate by unanimous consent.
Washington Analysis said in an investor's note, "We think legislation is likely to pass during the lame duck session of Congress at the end of the year, either as part of a Terrorism Risk Insurance Act (TRIA) reauthorization or a year-end wrap-up bill."
The note also says, as with the NARAB bill, "There continues to be no meaningful opposition to the bill in Congress or elsewhere in Washington."
Additionally, "We assign very low odds to the Fed proposing capital rules for insurers until Congress has provided additional flexibility," says Washington Analysis.