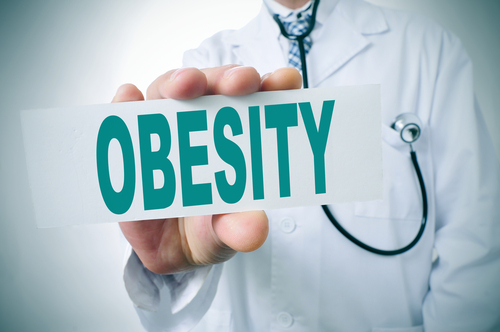 We've all heard the statistics. Obesity is on the rise, and at its current rate, 51% of Americans may be obese by 2030, according to an analysis by the National Heart Forum. Medical expenses related to obesity could reach $344 billion by 2018, accounting for 21% of U.S. healthcare spending.
Several studies have shown that this trend also impacts workers' compensation (WC) costs, as obese workers generally experience more injuries and more expensive claims than their non-obese counterparts.
In this article, we'll review several new, emerging obesity issues that WC professionals must be aware of, as well as proactive strategies to cope with this growing challenge.
Reclassification as Disease State
In June 2013, the American Medical Association (AMA) House of Delegates approved a resolution reclassifying obesity as "a disease state." This essentially means 1 out of every 3 Americans (78 million adults and 12 million children) suffer from a medical condition that requires treatment and interventions. WC costs could rise significantly as a result.
Obesity as Comorbidity
One effect of the AMA reclassification is more physicians may look to treat obesity as part of the work injury, arguing that it's required for a more successful chance of recovery. These physicians would cite obesity as a disease on WC medical bills and counsel obese claimants on weight reduction prior to a major medical procedure, such as surgery.
For example in 2009, the Indiana Workers' Compensation Board decided an injured worker was entitled to bariatric surgery as a precursor to back surgery. The board also decided the claimant should receive temporary total disability benefits while preparing for, undergoing, and recovering from both procedures.
Other Comorbidities and Complications
Obese patients often have additional comorbidities, such as diabetes and high blood pressure, which can slow the healing process. For example, a minor ankle fracture experienced by an obese worker with diabetes has the potential to become chronic, complex, and costly.
BMI, the Unreliable Indicator
Obesity has traditionally been assessed through an individual's body mass index (BMI), which takes a person's weight and height into consideration. A BMI of 25-29.9 is considered overweight and a BMI of 30 or greater is considered obese. Using these parameters, roughly 30% of Americans are estimated to be obese.
However, today, more precise methods of measurement are now being developed, which show that the actual obesity rate might be closer to 60%. This could mean an even greater impact to WC costs. Until these newer, more accurate means of measurement are more widely adopted, researchers suggest lowering the BMI levels that indicate obesity—24 for women and 28 for men—to improve accuracy and target the right patients for weight control.
Establish a Weight-Watch System
In order to control obesity's impact on WC claims and costs, employers and WC claims professionals should keep these guidelines in mind:
Watch for Weight's Red Flag. Adjusters and nurses should observe the claimant's weight, rather than BMI. Often, 250 pounds is a red flag. If the claimant weighs 250 or more, claimants may likely have special needs in regards to treatment, recovery, bariatric equipment, and return-to-work (RTW) planning.
Address Common Injuries. Obese workers are prone to injure their lower extremities, wrist or hand, and back. Common causes of these injuries include falls and lifting. To reduce these injuries, employers should develop targeted safety training that provides all employees with helpful injury-prevention guidelines.
Check for Comorbidities. Immediately determine if comorbid conditions exist, such as diabetes or osteoarthritis, and whether they may impact the claimant's treatment needs. Obese claimants with comorbidities generally require longer recovery and have increased medical costs. Claims professionals should take these factors into account when setting reserves.
Consider Special Needs. Overweight and obese patients may have special needs, such as bariatric equipment. According to Reuters, a bariatric wheelchair able to hold 500 pounds costs $1,056, and a bariatric toilet rated for 700 pounds costs $1,049. Besides equipment, there may be other specialized requirements, such as modified doses for medication. A 130-pound claimant would require 295 units of the antibiotic, Cubicin, which costs $590 per dosage, while a 350-pound claimant would require approximately 800 units, costing $1,600.
Develop a Proactive RTW Plan. Since weight-challenged claimants may miss significant time away from work, claims professionals should work with the treating physician to develop a proactive RTW plan that ensures quality care and communication with the claimant regarding the RTW expectations.
Stem the Trend with Analysis and Wellness. The true impact of obesity may be hidden from an employer's view. Schedule a time to review claims data to understand the depth and breadth of obesity-related cost drivers. This can help an organization design a game plan to address the problem areas.
Today, many employers are committed to preventing injuries and creating a safe workplace, but they must also integrate wellness and weight control. There are many initiatives to consider, including walk-at-lunch, bike-to-work, pedometer activity tracking, and "Biggest Loser" challenges. These programs can be effective when using the right incentives and support mechanisms. Employers should provide education on nutrition and healthier options in cafeterias and vending machines. They can also work with insurance companies to offer online health-risk assessments, which raise employee awareness and get them engaged in improving their own health status.
As waistlines expand and medical costs soar, the strategies above can help to proactively address obesity claims, so employers can minimize the impact on costs. In addition, workplace programs have the potential to control and reduce the obesity trend. More important than cost savings is the impact employers can have on employee health and well being.