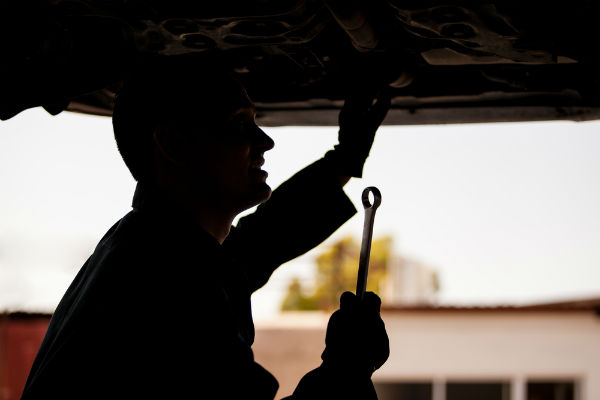 Louisiana has filed suit against State Farm Insurance, claiming the insurer's Select Service and Parts Trader services illegally manipulated markets by controlling rates and strong-arming repair shops to use unsafe used or recycled auto parts.
The suit alleges State Farm falsely tricked consumers to work with auto body shops that have signed contracts with the insurance provider, and also pressures body shops to do repairs within a shorter time frame out of accordance with known estimate times.
"State Farm has created a culture of unsafe business practices in which consumer vehicle repairs are performed with cost-savings as the primary goal rather than safety and reliability," says Louisiana Attorney General James D. "Buddy" Caldwell in a statement.
This is not the first lawsuit against State Farm that deals with repair-shop estimates and State Farm's Parts Trader program—which uses parts that are certified (though never tested) through Certified Automotive Parts Association (CAPA). A class-action lawsuit is underway in Mississippi claiming State Farm ignored regulations by adjusters and manufacturers to try and cut costs.
"They say, 'We know it needs to be done, but we're not gonna' be paying for it,'" John Mosely, owner of Clinton Body Shop, which filed suit with 35 other companies in Mississippi, tells PC360. "They're controlling our rates. We raised our labor rate June 2, and State Farm hasn't paid our new rates at all."
Mosely claims State Farm is pressuring him to use parts that are well-known to be unsafe and have been deemed hazardous by manufacturers in order to keep repair costs down.
"It's all about money. They're just making a cheaper repair and sometimes a faster repair," Mosely said.
But the latest lawsuit concerns Louisiana State Farms clients, who, according to Caldwell's statement, in 2012 spent over $1 billion in auto premiums, the highest in the state.
"Each month Louisiana consumers give their hard earned money to State Farm under the assumption that the insurer will take care of them if an accident occurs," says Caldwell. "This simply isn't happening. Quite frankly, State Farm has been there for State Farm, not the Louisiana consumer."
Phil Supple, a spokesman for State Farm, says, "The description in this lawsuit is not in line with State Farm's mission to serve the needs of its customers, and our long, proud history of achievements in advancing vehicle safety. We are reviewing the lawsuit and will have more to share soon."
The suit can be read here.