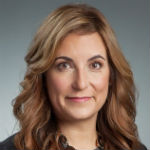 Kimberly George is SVP, Senior Healthcare Advisor at Sedgwick.
The Association of American Medical Colleges projects a shortage of 91,500 physicians by 2020 and 130,600 by 2025. With 32 million Americans newly insured as a result of healthcare reform and 15 million more patients eligible for Medicare, the demand for healthcare services is becoming increasingly strained. Such a limited supply could impede access to care, and cause delays in treatment and recovery for patients.
The Affordable Care Act (ACA) has changed the dynamics of healthcare in this country, and brings employers a new set of challenges and opportunities. Rising medical costs have plagued nearly all industries in recent decades and now account for more than half of the total workers' compensation claim costs.
In the search for a solution, there has been a strong focus on the benefits healthcare technology can bring to the medical industry. The advances planned in healthcare treatment and delivery will play an increasingly important role in maintaining patients' well-being and fostering their recovery. The advancements in technology offer expanded options that can improve access to care and quality of care, reduce costs, and ultimately increase patient engagement–a key objective in today's evolving healthcare environment.
Some of the technological advancements that are available now or will be soon include telemedicine, Google Glass, wearable monitoring devices, internet-connected sensors, three-dimensional (3D) printing and robotic devices. They are all designed to increase the efficiencies associated with delivering healthcare, and maximize the providers' time and talents.
Below are some additional details on these innovations and the advantages they can bring to the industry.
Telemedicine: The American Telemedicine Association defines telemedicine as the remote delivery of healthcare services and clinical information using telecommunications technology. This could include alternatives ranging from providers consulting patients by phone to performing robotic surgery from remote locations. Telemedicine can benefit injured or ill employees in situations such as nurse triaging. For example, a nurse can evaluate symptoms remotely and determine whether an injured employee needs to see a doctor or can be discharged with homecare instructions. It can also be used to reduce or even eliminate wait times and thus, appointment costs. A patient visiting an occupational healthcare provider who needs an evaluation from an orthopedist could have it right on the spot via a conference call with the test results projected on a screen to the specialist.
Google Glass: This technology is being used today to maximize specialty providers' time and bring high-level expertise to remote areas of the country. One of its most valuable applications is in surgery. For example, a surgeon in New York could assist a surgical team in rural Oregon and show them precisely where to make an incision for a given procedure. Google Glass also can increase a physician's efficiency in assessing patient conditions. A patient's electronic health records could be displayed on Google Glass as a physician is conducting an initial assessment. Information such as medical history, current symptoms and medications could be reviewed in real-time as the physician determines their treatment.
Wearable monitoring devices: A number of healthcare monitoring devices, frequently worn around the wrist, have become popular among select consumers. They can monitor physical information, such as calories burned, steps taken, blood pressure, heart rate and other defined metrics, which helps increase awareness. For example, if a morning run is missed and step count is down, the individual may be more inclined to take the stairs, park further away from the office, or consume fewer calories. The next stage is for users to share this information with their doctors and become more engaged healthcare consumers. It also allows physicians to customize treatment plans for each patient as opposed to relying on more general guidelines.
Internet-connected sensors: Sensors will become more readily available in the future as a way of monitoring and communicating an individual's condition. For example, a person who has recently undergone surgery may have sensors in their shoes to send an alert if they become unstable thereby increasing the risk of a fall. Such sensors may trigger an alert to a smartphone or other monitoring device signaling that the individual needs assistance. With the additional capabilities of these devices, resources can be deployed where and when needed allowing for more effective, efficient care.
3D printing: This is perhaps one of the most fascinating and promising medical advancements. Using 3D printing, experts have produced replicas of human hearts, which allow surgeons to perform and perfect a given procedure in advance of an actual operation. This can be done before undertaking surgery thereby improving quality and outcomes. It is also being used to produce human skin. This technology can be a tremendous benefit to burn victims and can reduce recovery time considerably. It also shows potential promise in aiding back surgeries and is expected to reduce the need for repeat procedures. Previously, titanium plates were inserted between disks and bone would grow around them. 3D printing enables the production of cellular structures that can become part of the bone growth itself.
Robotic devices: These devices are being used now and will likely become more common in the future. One of their current uses is to help extend the efficiency and effectiveness of nurses, and allow them to focus more specifically on patient needs and priorities. For example, when a nurse is recording vital signs, a robot can be used to retrieve supplies, allowing the nurse to spend more time providing valuable patient care. In the future, robots may be used to provide more extended patient care.
There are also several new technologies being introduced. Below are a few examples:
A centralized, web-based option that collects, organizes and stores health information in a secure, central location to help patients manage their healthcare.
A device to visualize the ear that converts a smartphone into a connected digital otoscope that sends images to doctors to check for ear infections.
A virtual care option that gives physicians the ability to conduct house calls and exams from their home or clinical setting through video conferencing. Patients use a touchscreen and wireless devices to record and send vitals to their physicians.
An automated system designed to send health-related text messages to patients and employees.
The suite of health technology tools, companies offering solutions and the advanced products described above are all helping to create a culture of connected health that will redefine our treatment and delivery system. The convergence of digital health solutions with evolving healthcare delivery models has the potential to significantly enhance access to care, address quality concerns and reduce costs. This would enable consumers to become more engaged and in turn, lead to improved health and productivity for employers.
More on access, outcomes and costs
One of the initial objectives of the ACA was to provide every American with access to affordable health insurance. An obvious question centers on the quantity and availability of physicians to support the increased demand. While many view the growing use of physician assistants and nurse practitioners as one of the potential solutions, many states do not currently recognize these them as treating providers. While changes are being discussed in some jurisdictions, there are wide variances as shown below:
Arizona allows nurse practitioners to authorize an injured employee's inability to work.
California allows nurse practitioners to cosign a first report of injury and authorize up to three days of time off from work for an occupational injury.
Montana includes advanced practice registered nurses as providers for workers' compensation.
Ohio continues to reimburse certified nurse practitioners, certified registered nurse anesthetists and clinical nurse specialists.
Oregon allows nurse practitioners to provide compensable medical services and authorize temporary disability payments for 180 consecutive calendar days.
Outcomes are likely to improve as employers place an increased emphasis on employee engagement. Employers are creating a more educated class of healthcare consumers. These individuals understand their diagnoses and treatment options, and are more actively involved in their recovery. The employee's commitment to managing their overall health and well-being often facilitates a more rapid recovery and return to work. The importance of employee engagement cannot be overstated as employers look for ways to decrease costs and improve productivity in this new healthcare environment.
Some speculate that technology could drive costs down by interjecting greater efficiencies into the system. Technology plays a significant role in connecting payers, providers, patients, caregivers and health systems; and maximizes resources through cost-effective programs such as telemedicine and remote care.
The increased focus on patient engagement, and the emerging medical technologies and connected care options have yet to be fully realized. While new challenges and risks will arise, technology will become an even larger part of the healthcare industry; and will facilitate productive interactions among patients, providers, employers, payers and caretakers. A more effective, efficient healthcare system characterized by improved quality and outcomes is a win-win situation for virtually all stakeholders, and one that could quickly become a reality in today's world.