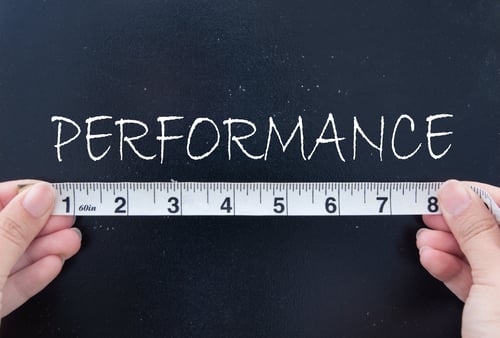 On the opening day of the 69th Annual Workers' Compensation Educational Conference and 26th Annual Safety and Health Conference, I will have the pleasure of presenting a session with Michele Adams of Walt Disney World Resort and David Stills of Walmart. Entitled "Risk Management, Measuring Performance," the session will underscore the importance of measuring program effectiveness and spotlight how two iconic organizations measure the quality and performance of their risk management programs. While the approach is unique for every company, I have found there are some common themes and techniques that have surfaced and evolved through the years that benefit most organizations.
Customization rules
The key to ensuring favorable outcomes in risk management is to design programs tailored for each employer's specific business and to customize performance metrics according to their needs. To create a successful program, several variables must be considered, such as culture, process and overall business strategy; however, I have observed several overarching components that hold true across businesses. Some of these important similarities include:
The most successful risk management strategies are integrated with the employer's overall corporate objectives.
There is a shift towards a more holistic approach to risk management. In this movement, equal weight is given to financial outcomes, cultural awareness, enhancing the employee experience through quality healthcare, and considering customer loyalty and brand reputation efforts throughout the claims management continuum.
To be successful, employers must communicate with and engage multiple parties who understand the organization's objectives, challenges, and priorities. Your TPA partner should understand your objectives, your challenges, your priorities and most importantly, these goals need to be understood and measured at the desk level. The essential steps in this process include:
- Leveraging all available resources, internally and externally.
­- Fostering collaboration efforts with other departments within the organization, including operations, safety, human resources, marketing, legal and finance – each of these areas can and will impact the program's success.
­- Establishing strong, effective partnerships with service providers, including carriers, brokers, third party administrators, consultants, actuaries, attorneys, medical providers and others who service the program. Each of these parties offers a degree of expertise that can be harnessed and managed for the benefit of the program. Carefully defining service standards and communication expectations can improve the odds of successful performance.
When setting goals and determining key performance indicators, it is necessary to balance macro and micro objectives:
­- Macro – This includes long-term, big picture objectives (i.e. build safety awareness throughout the organization and develop a strong return-to-work culture).
­- Micro – This encompasses claim file details and standard metrics, such as frequency, lost time to medical only ratios, production, disability durations, individual medical cost trends and ultimate claim costs; as well as immediate opportunities to control costs and improve productivity.
Leveraging technology to improve results
Technology has advanced at light speed in recent years. Effective use of technology can improve decision-making, produce more positive outcomes and increase communications among all stakeholders. Some areas that offer valuable benefits include:
Predictive modeling – The underlying data on which the modeling is based coupled with the action that is taken after the analysis is completed are key factors. Being able to drill down to the department or division level is very important, but going one step further and utilizing the data to reveal trends can offer valuable insight and ultimately improve outcomes. It is the combination of data, technology and industry expertise that enables employers to uncover trends that lead to successful claims resolution. Most current predictive modeling techniques try to identify patterns that, if not acted upon, will repeat. Using an employer's own data to provide a richer and more meaningful analysis of the claim information can be invaluable in these types of assessments.
Outcomes-focused approach to quality – This goes beyond conventional compliance principles to proactively review claims with audits scheduled earlier in the claims lifecycle. Employers can reduce costs and drive better results by concentrating on claim-level performance as well as conventional compliance principles.
Customized scorecards – These can provide in-depth details and a high level summary to share with others within your organization. Dynamic real-time measurement is key to successful and progressing risk management programs
Key rules for measuring performance
For each program to be successful, employers must develop customized performance metrics with the following essential characteristics:
Simple to understand at all levels of the organization
Provides information that is meaningful and valuable to the C-suite
Offers consistent information across all variables to produce an accurate picture
Conducted on an ongoing basis to improve outcomes and maximize opportunities for early intervention
Conclusion
The well-known expression, "if you can't measure it, you can't manage it," is anything but trivial. A good risk management program can only become great if quality and performance are effectively measured and managed. Today, access to claim data, quantitative expertise and advanced technology give employers an edge like never before. Measuring performance is not only important to risk management success; it is essential.