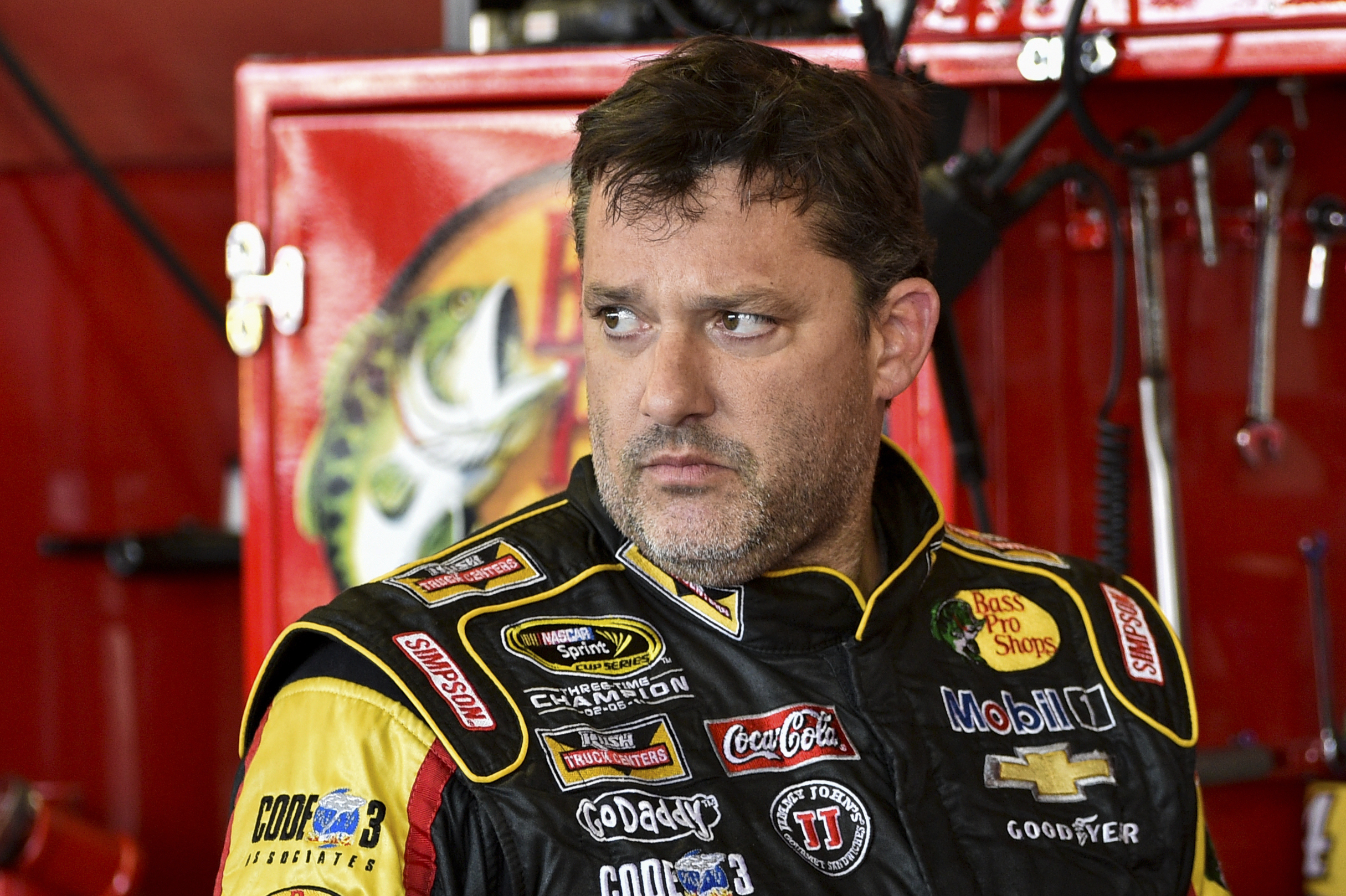 After a fatal racing incident last Saturday in which popular NASCAR Sprint Cup driver Tony Stewart struck a fellow competitor during an event at a small dirt track, quite a few coverages that protect a number of involved parties could come into play depending on how events shake out.
Stewart, a three-time NASCAR Sprint Cup champion who is known for participating in smaller, local-track racing events in his free time, struck and killed fellow driver Kevin Ward, Jr. during a race at Canandaigua Motorsports Park, which is a half-mile dirt track in Ontario County, N.Y.
The event was a sprint car race (sprint car is the type of vehicle raced, and is not to be confused with Sprint Cup, the sponsored name of NASCAR's top series in which Stewart races professionally). As seen in a widely circulated YouTube video, Stewart made contact with Ward's car, causing a crash. With the race under a yellow caution flag, Ward left his vehicle to confront Stewart as the former Sprint Cup champion drove by. Stewart's car appears to fishtail, striking Ward who was fatally injured from the incident.
In a news conference, Ontario County Sheriff Philip C. Povero says Stewart has cooperated with police. Povero also says in the video below that Stewart was "visibly shaken by this incident."
Povero says there are no charges pending at this time, but says there is an "ongoing investigation of an on-track crash." He stresses throughout the news conference that people should not make any inferences one way or another regarding whether criminal charges will result. "I don't want to infer that there are criminal charges pending," he says. "I will only say that the investigation—when it's completed, we will sit down with the district attorney and review it."
He makes clear that in any death investigation, he would sit with the DA and review the specifics.
Potential coverages
Regardless of any criminal charges, Mike Larson, senior agent, Motorsports, at Chizmark Larson Insurance Agency, based in Joliet Ill., says if any lawsuits were to be filed from the incident, there would likely be general liability coverage carried by the track itself, by Stewart and by Stewart's sponsors, all of which would probably respond if necessary.
Larson says he does not know about the specific coverages in this particular case, but says he cannot imagine an insurer not defending a driver in Stewart's situation.
Drivers, Larson says, sign waivers when they race, and it is rare, but not unheard of, for them or those connected to them to file a lawsuit. He references a 2008 incident at Williams Grove Speedway in Pennsylvania in which a driver sued the track after being involved in a sprint car accident there that left him a quadriplegic. A jury cleared the track of liability this year.
More typical, Larson says, are lawsuits filed by spectators rather than drivers. These lawsuits are filed when a wreck sends pieces of a car into the stands, injuring fans.
The incident involving Stewart and Ward would be even more unusual if a lawsuit were to be filed since it could potentially be a lawsuit on behalf of one driver filed against another driver, rather than only against the track, Larson says.
He says policies should answer in the event of a lawsuit for fees and for damages depending on how much coverage was purchased. From an insurance standpoint, Larson says it "shouldn't make a difference" if the lawsuit arises from a vehicle striking another vehicle or from a vehicle striking a driver, as occurred in the unfortunate incident involving Stewart and Ward. The actual legal arguments would be a different story, and an insurer may argue fault when a driver walks onto a live track.
Larson, again noting he does not know the specific coverage arrangements in this case, says he does not believe NASCAR could be pulled into any lawsuit just because one of its drivers was involved in the incident. "I can't see that at all," he says, noting NASCAR does not own the track and was not the sanctioning body for Saturday night's event.
Stewart is part owner of his NASCAR racing team, Stewart-Haas Racing, but Larson says the team might not be involved in any potential lawsuit depending upon how coverage is structured. It is possible there are separate LLCs for the sprint car and its sponsors and Stewart's NASCAR ride, he says.
Stewart: "There aren't words"
Stewart did not participate in the Sprint Cup road-course race at Watkins Glen, N.Y. Sunday, the day after the incident. On his website, a statement reads, "There aren't words to describe the sadness I feel about the accident that took the life of Kevin Ward Jr. It's a very emotional time for all involved, and it is the reason I've decided not to participate in today's race at Watkins Glen. My thoughts and prayers are with his family, friends and everyone affected by this tragedy.
Canandaigua Motorsports Park's promoter, Jeremie Corcoran, released a statement on the track's Facebook page stating, "I am extremely devastated from the tragic incident that occurred at Canandaigua Motorsports Park on Saturday night as I know are many, many, others."
He offers condolences to Ward's family and asks fans "hold on to your integrity" when it comes to offering and expressing opinions on the matter.
Reputation
Stewart's long and successful Sprint Cup career has not been without controversy, and some news articles are talking up his higher-profile on-track clashes in coverage of Saturday's incident, and also speculating about possible intent. Over the years since he entered NASCAR's Sprint Cup series in 1999, Stewart has had well-publicized confrontations with fellow Sprint Cup drivers Jeff Gordon, Matt Kenseth and Joey Logano, among others.
The New York Daily News highlights a possible rivalry between Stewart and Ward in earlier sprint car races.