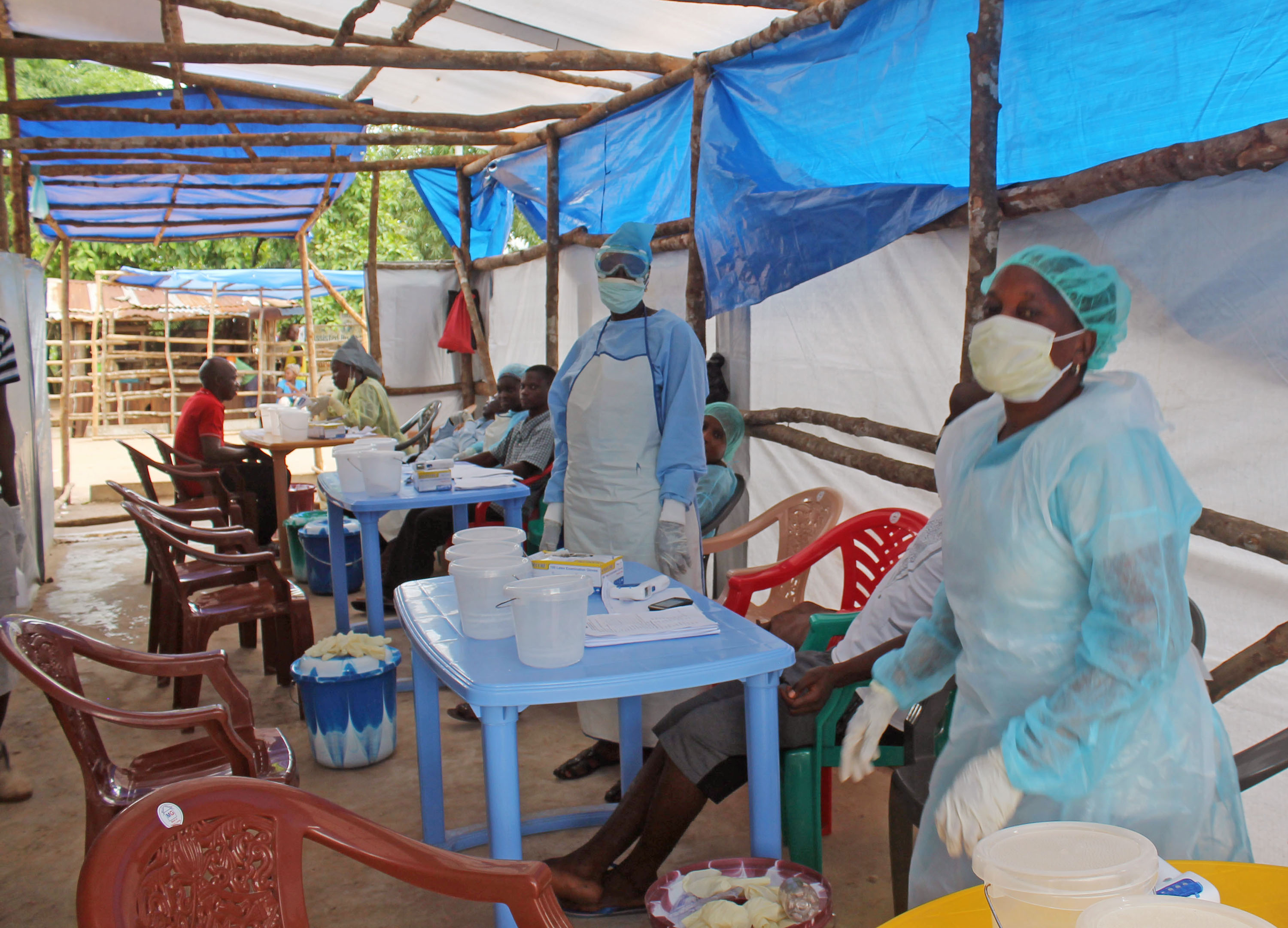 Editor's note: This post originally appeared on Marsh USA's Web site and is published here in its entirety. To read the original post click here.
The recent outbreak of a particularly lethal strain (Zaire) of the Ebola virus has raised concerns about a wider spread of the disease. The largest outbreak of the Ebola virus to date — with more than a suspected 1,323 cases of infection and 729 deaths — is disrupting communities and economies in Guinea, Liberia, Sierra Leone, and Nigeria. Authorities are further concerned about West Africa's ability to contain the virus, given local health infrastructures, stretched resources and personnel, and cultural concerns that can impede virus-control measures.
The first case of the current outbreak occurred in December 2013 in Guinea, though it was not identified as Ebola until March 2014. With delays in control measures, the virus spread to Liberia, likely due to the daily border crossing of citizens of both countries.
Control measures put in place seemed effective until late May when new Ebola virus cases erupted in previously unaffected areas and intensified in already infected communities. It spread to Sierra Leone that same month and then the first and only case to date was identified in Nigeria in late July, after the death of a US citizen who had unknowingly contracted the Ebola virus in Liberia while tending to a sick sibling.
The World Health Organization (WHO) notes that there is a high risk that the Ebola virus will spread to bordering countries and a moderate risk that other West African countries will be affected. To help prevent its spread, authorities in Guinea, Sierra Leone, Liberia, and Nigeria have established screening, quarantine, and self-identification/health declaration protocols in Ebola-virus-infected areas, at borders, airports, and other points of entry.
According to the WHO and other health authorities, the risk of a wider global outbreak is low given the nature of the transmission of the virus (i.e., person to person as opposed to airborne) and the range of resources available to handle even a suspected case in many countries outside West Africa. Nonetheless, the US Centers for Disease Control (CDC) has issued a "Level 3" warning for Guinea, Sierra Leone, and Liberia, its most serious travel notice, which indicates that travel to affected countries is high risk.
Ebola Virus Overview
Fruit bats are believed to be the natural hosts of Ebola virus. The virus is transmitted from wildlife to people through contact with infected fruit bats or other wildlife that becomes infected through contact with bat saliva or feces.
People then can become infected through contact with infected animals, either through the slaughtering process or by consuming blood, milk, or raw or undercooked meat. The virus passes from person to person through direct contact with the blood or other bodily fluids of infected persons, or from contact with contaminated needles or other equipment or objects.
The Ebola virus is a severe acute viral illness with a fatality rate as high as 90%. It is often characterized by sudden onset of fever, intense weakness, muscle pain, headache, nausea, and sore throat, followed by vomiting, diarrhea, impaired kidney and liver function, and in some cases, both internal and external bleeding.
The incubation period from infection to the onset of symptoms is two to 21 days. People remain infectious as long as their blood and secretions contain the virus, a period reportedly as long as 61 days after the onset of illness. Definitive diagnosis of the Ebola virus is made through laboratory testing using maximum infection control procedures, due to the infection risk posed by patient samples.
There is neither an Ebola vaccine nor a specific course of treatment. Patients require intensive supportive care and frequently require oral or intravenous rehydration.
Gloves and personal protective equipment (including hand hygiene before putting on, and especially after taking off such equipment) must be used when caring for patients, whether in hospital or home settings. Regular hand washing is also recommended before and after seeing patients. Similar precautions must be taken when dealing with corpses of those killed by the Ebola virus.
Taking Precautions
With some health authorities now recommending that nonessential travel to the region be curtailed, any organizations with colleagues near, or traveling through affected areas should take precautions. Marsh Risk Consulting (MRC) recommends that you and your organization consider the following:
Monitor developments via the websites of the WHO, CDC, your national health authority, and local health authorities.
Educate yourself and colleagues about Ebola's transmission and infection-control measures.
Unless it is business-critical, consider curtailing travel to affected countries or locations.
If you are considering travel to affected areas, you may want to reconsider your itinerary or plans, especially if you are ill immediately prior to your travel dates.
If you are in an affected area, avoid high-risk activities such as contact with ill people or the bodies of people who have died from Ebola, with sick or dead wildlife, or with bushmeat.
Pay strict attention to hygiene. Frequently wash your hands or use hand sanitizer, avoid touching your face, and avoid close contact with an obviously sick person.
Be aware that screening and isolation measures are already or may be put into place. Travelers suspected of being sick or in contact with an infected person could be quarantined.
If you get sick in any affected country and have symptoms similar to Ebola (i.e., malaria), it may prove more difficult than usual to travel regionally or internationally for medical treatment. Also, if you happen to fall ill while traveling, avoid medical facilities treating Ebola cases.
Authorities could close down borders to combat the disease, thereby stranding you or other colleagues in country.
If you travel to a suspect area or come in contact with a suspect person or contaminated object, monitor your health and seek medical attention if you feel sick (i.e., fever, headache, achiness, sore throat, diarrhea, vomiting, stomach pain, rash, or red eyes).
Preparedness Measures
MRC can support your efforts to reinforce corporate preparedness and resiliency in light of the current Ebola epidemic or future pandemic outbreaks by:
Monitoring and assessing developments as reported by international, national, and local health authorities.
Reviewing company travel, hygiene, and medical screening policies, as well as policies on anti-virals and health support.
Reviewing methods for providing ongoing information about a pandemic threat, infection prevention, and the status of business operations to employees at work and at home.
Addressing the continuity requirements of any vital processes that must be maintained for the normal operation of the organization, or a vulnerable central location such as a call center or outsourced manufacturing site.
Reviewing the corporate structure necessary to manage the impact and consequences of a pandemic event.
Confirming that crisis management and business continuity plans include detailed pandemic protocols and that needed technology, infrastructure, and other requirements are addressed in advance.
In addition, for those organizations with local employees or employees traveling to affected areas, Marsh can assist with insurance policy reviews to determine applicable coverage or if any exclusions might be in effect.
To learn more about pandemic risk preparation, see the related documents at the right or contact any of our experts listed on this page.