Inside American Modern's Claims Training Center in Amelia, Ohio, a dream has been taking shape for more than a year.
The insurer's concept was simple, and ambitious: to have its employees take part in rebuilding a mid-'60s hot rod from the frame up, sharing in the work and the passion of its Collector Car Insurance division to create something beautiful.
And beautiful she is. "Ami," a restored 1965 Chevelle Malibu SS, is the result of that tireless effort, dubbed "The Build"—more than a year of hard work by a team led by American Modern's own Collector Car and Motorcycle Senior Specialist Rick Drewry.
When National Underwriter visited The Build in 2013, Ami was just starting to take shape; on July 10, to coincide with National Collector Car Appreciation Day, American Modern unveiled the completed during a collector car show held in Amelia.
The good will engendered by this ambitious project—which was chronicled on a dedicated Facebook page and professionally shot videos showing the progress of The Build—is a textbook example of how to engage insureds; many of them shared images of their own American Modern-insured classic cars on The Build's Facebook page, inspired by the efforts of Drewry and Co.
Buckle up and click through to witness the step-by-step restoration of this classic car. Try not to drool on the upholstery.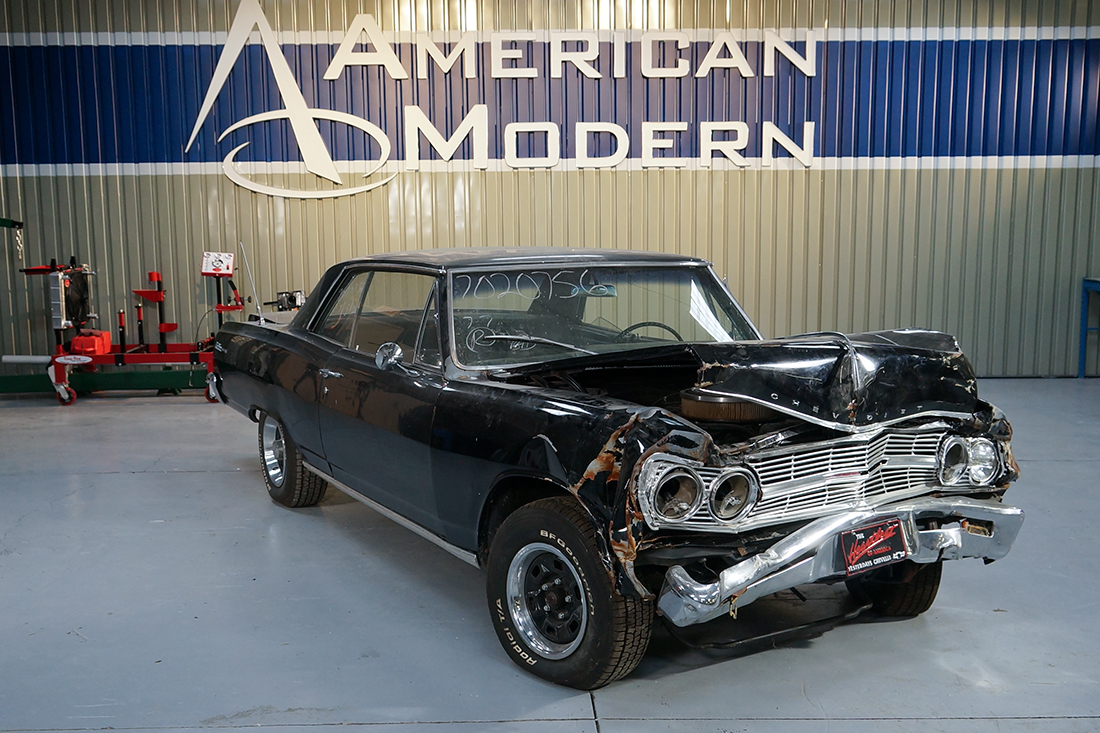 The Beginning. Ami before the major collision repair, frame-off restoration and custom modifications. The car had gone through a brick wall.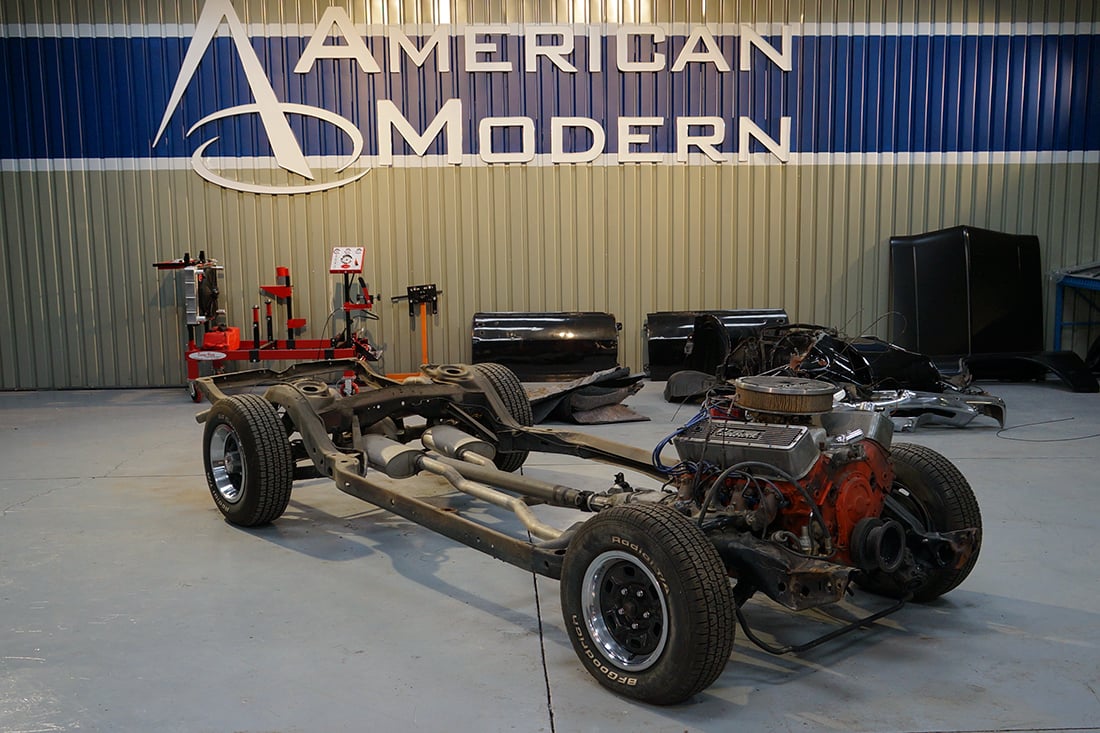 Initial tear-down to the original frame, suspension, and drive train. Complete body removed. The frame was borrowed from another total loss, a 1965 GTO that has burned to a crisp.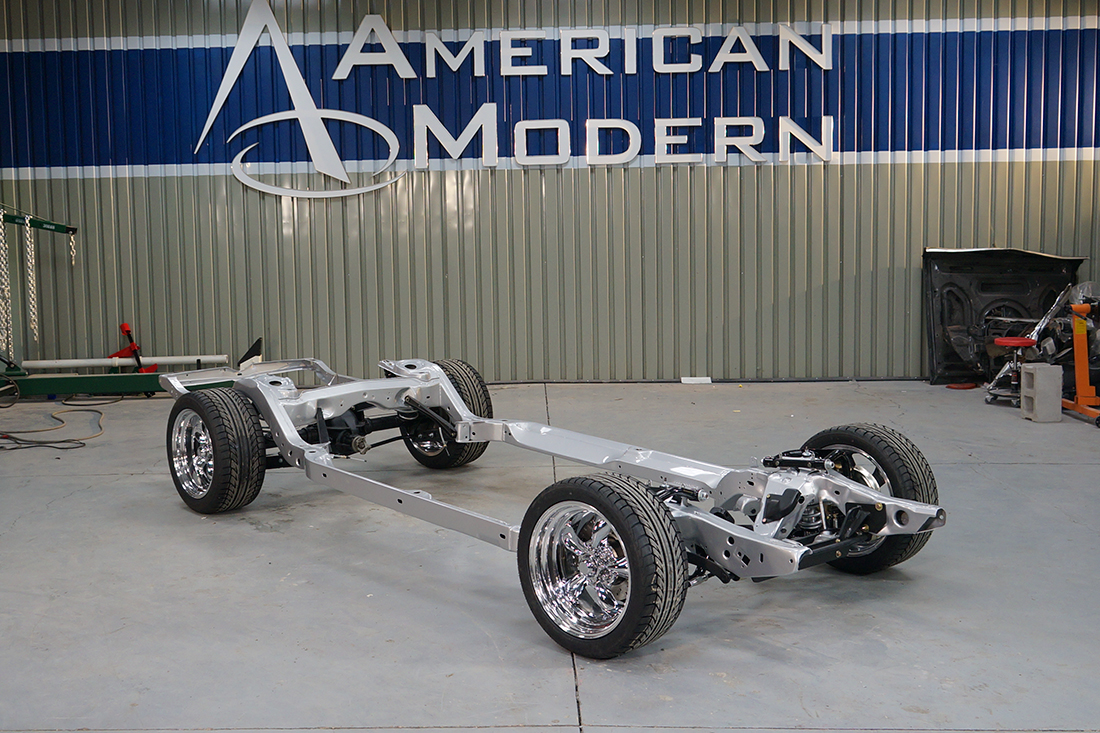 The frame sand-blasted, reconditioned, and painted. Suspension, rear differential, and wheels installed. The wheels were voted upon by Facebook followers of "The Build."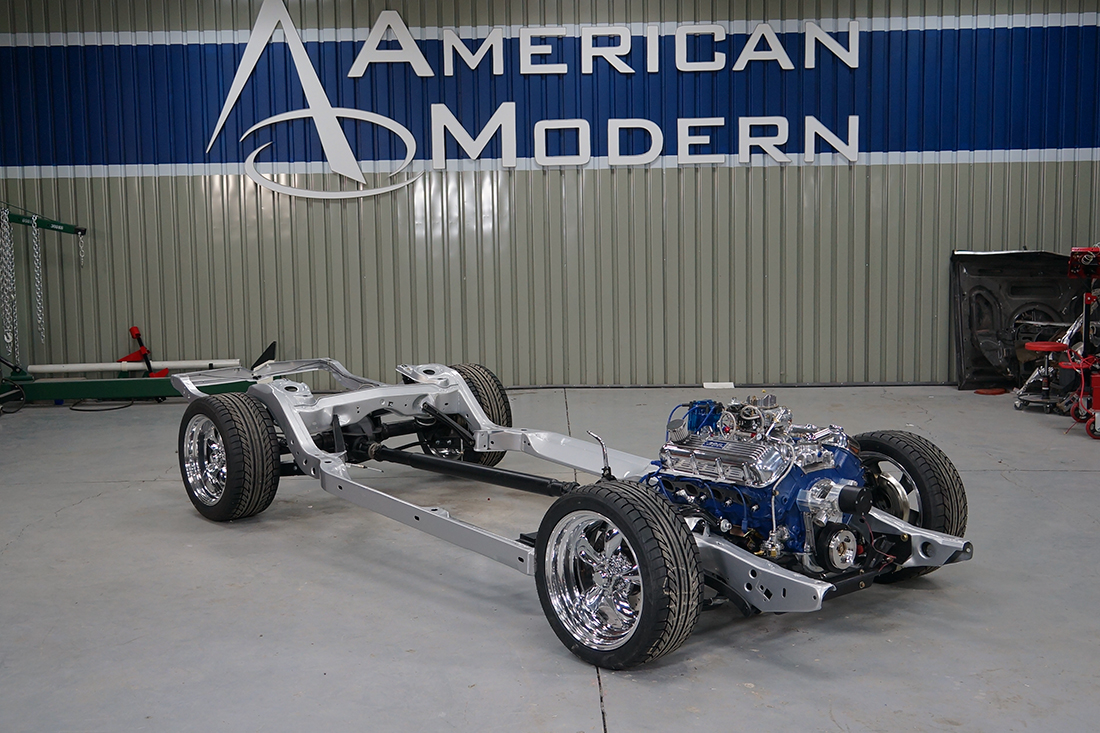 Rebuilt and modified engine installed. Clutch, rebuilt Muncie transmission, and drive shaft installed.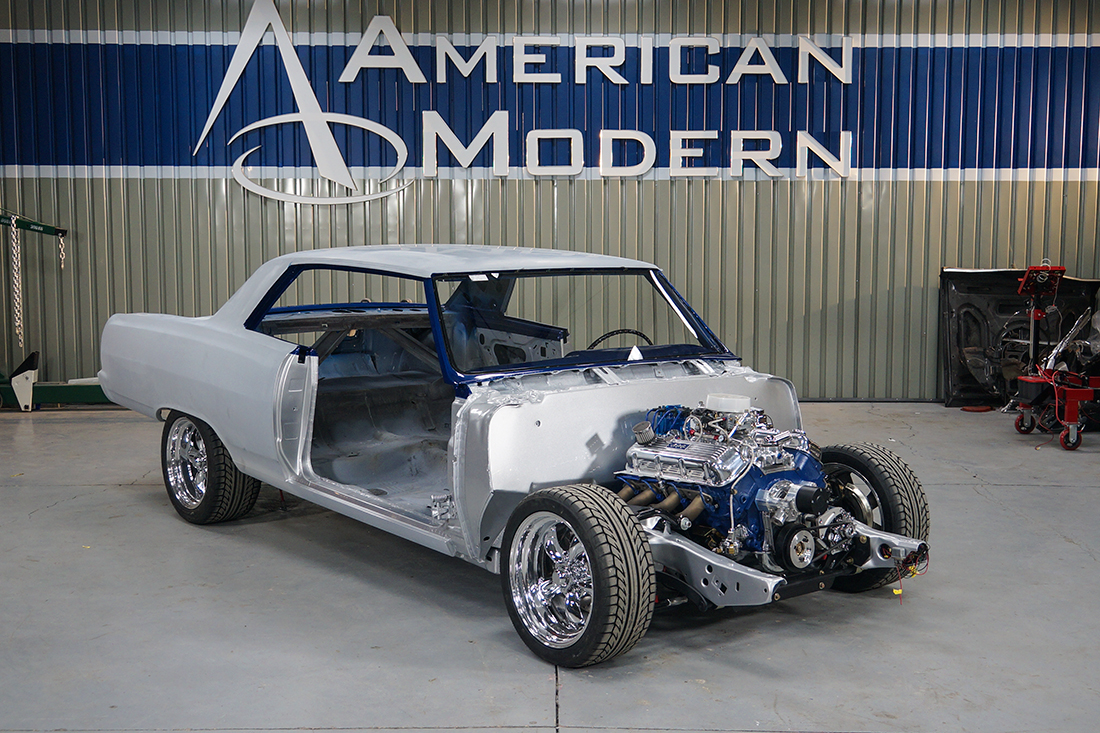 Main body installed and bolted to the frame. Body has two new quarter panels, roof repair, and a repaired and smoothed firewall and dash panel. Undercarriage, firewall, and jambs were painted.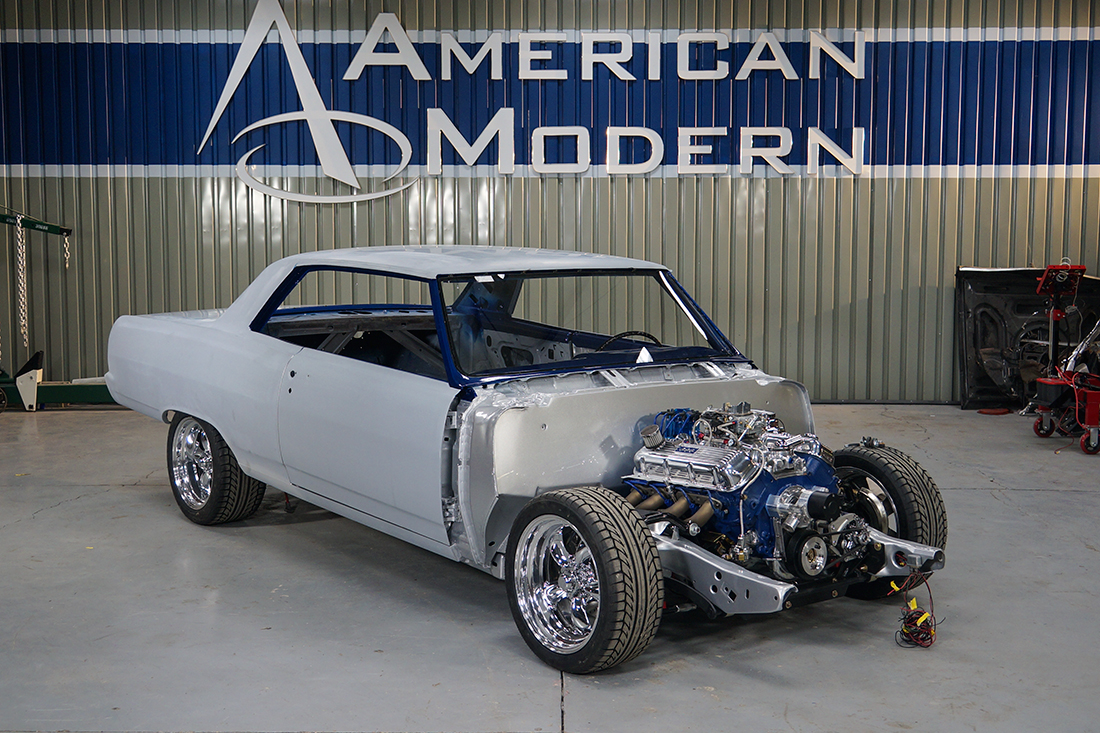 New doors installed with repairs done for gapping.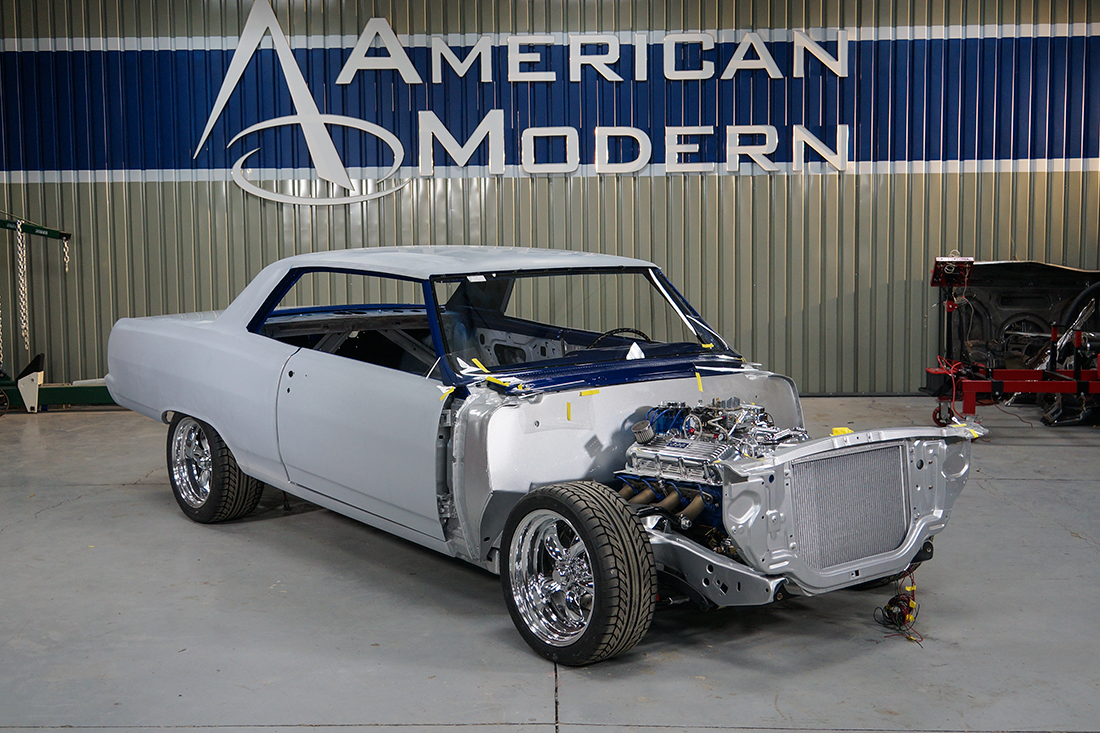 Windshield and back glass installed. Customized cowl panel installed. Painted core support installed. Aluminum radiator installed.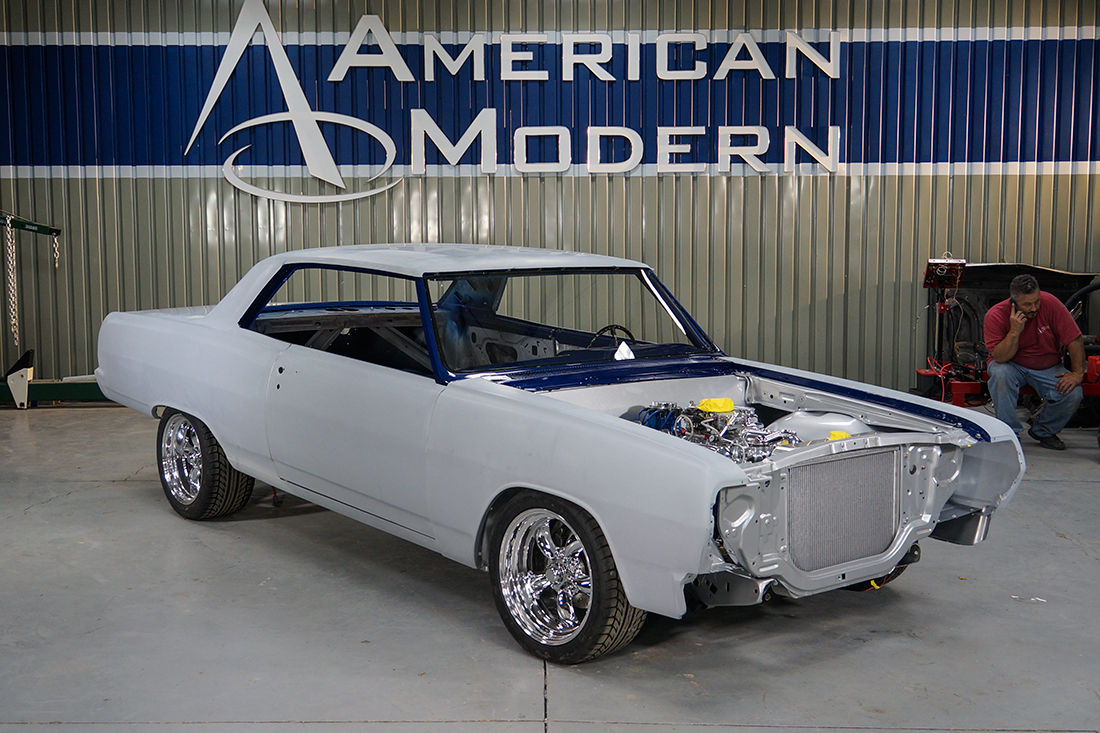 New fenders installed. Fenders straightened, modified for gapping, and jambs painted.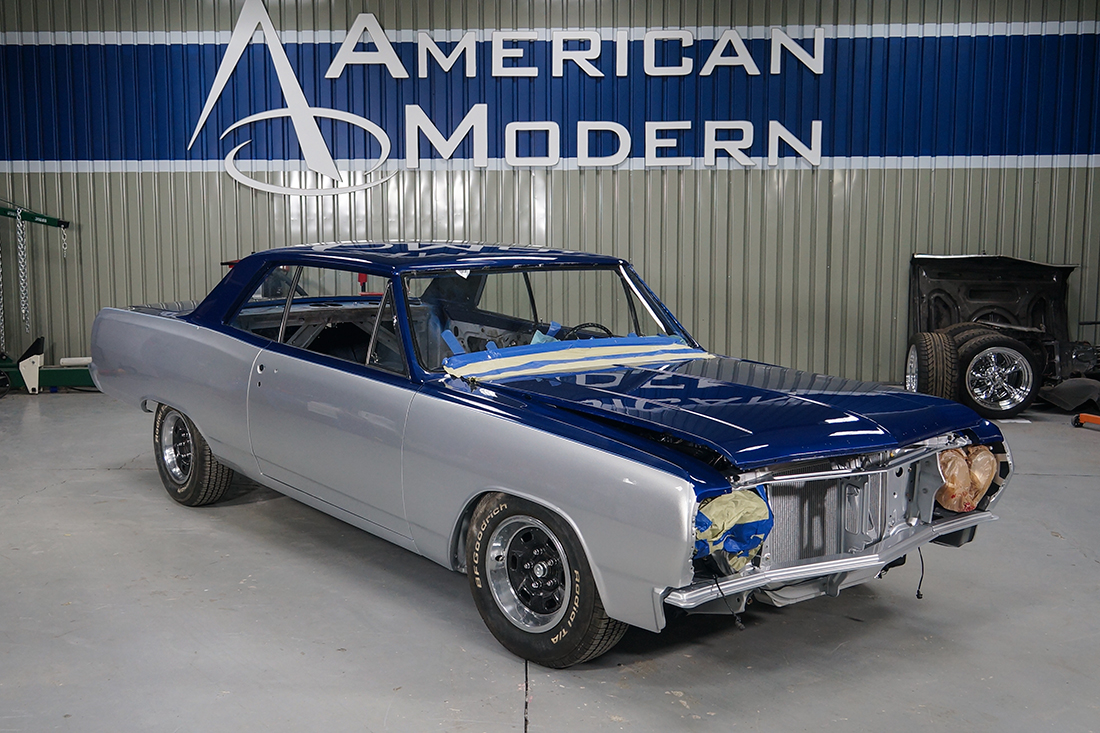 Original wheels installed for painting. New hood installed. Entire outside of car was refinished and pinstriped in American Modern Colors. All side glass, Front filler panels and headlights installed.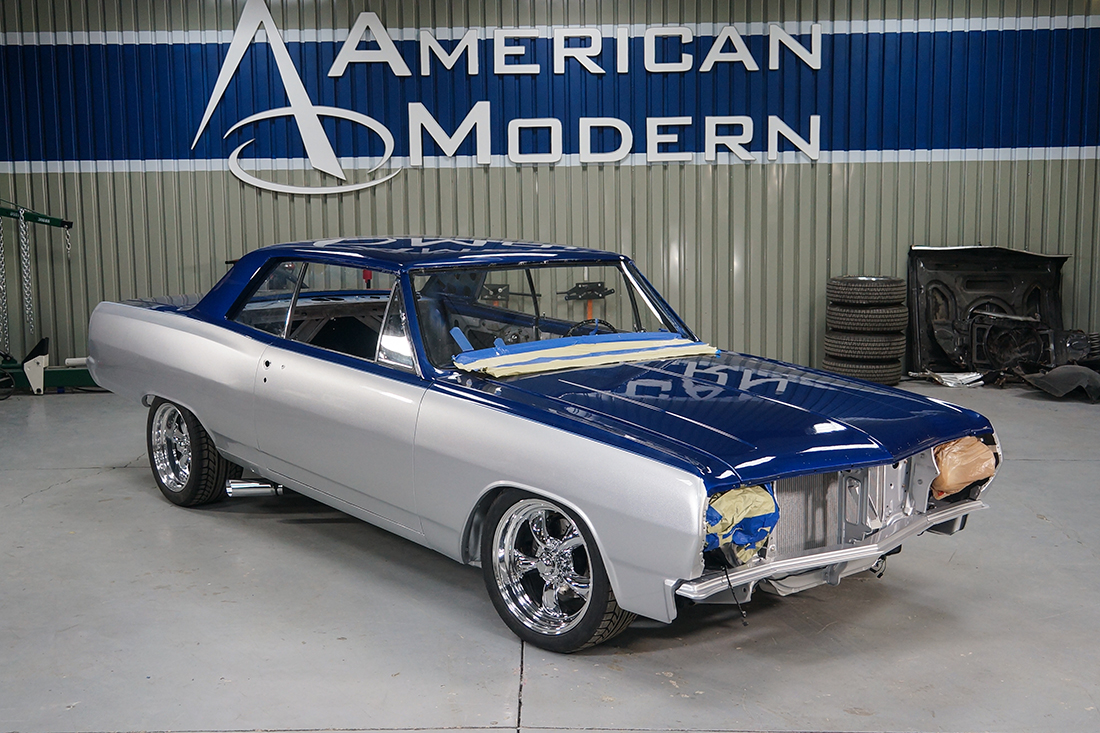 New wheels and tires installed. Paint was wet sanded and buffed. Custom exhaust was fabricated and installed.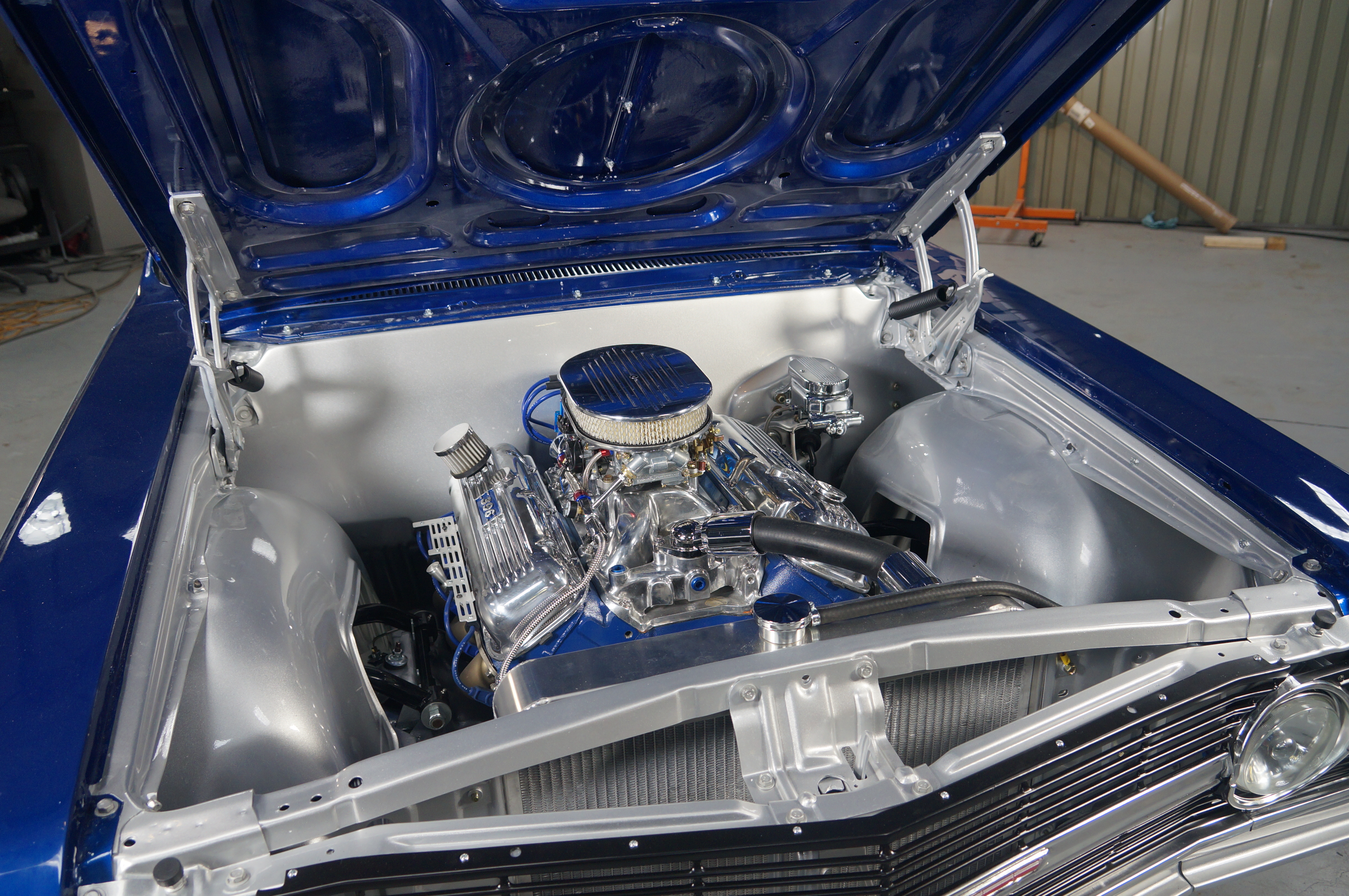 A view of Ami's finished engine compartment and her 396 Big Block engine. It was Drewry's vision for people to lift the hood and see the engine, "like opening a jewelry box and a seeing a diamond ring."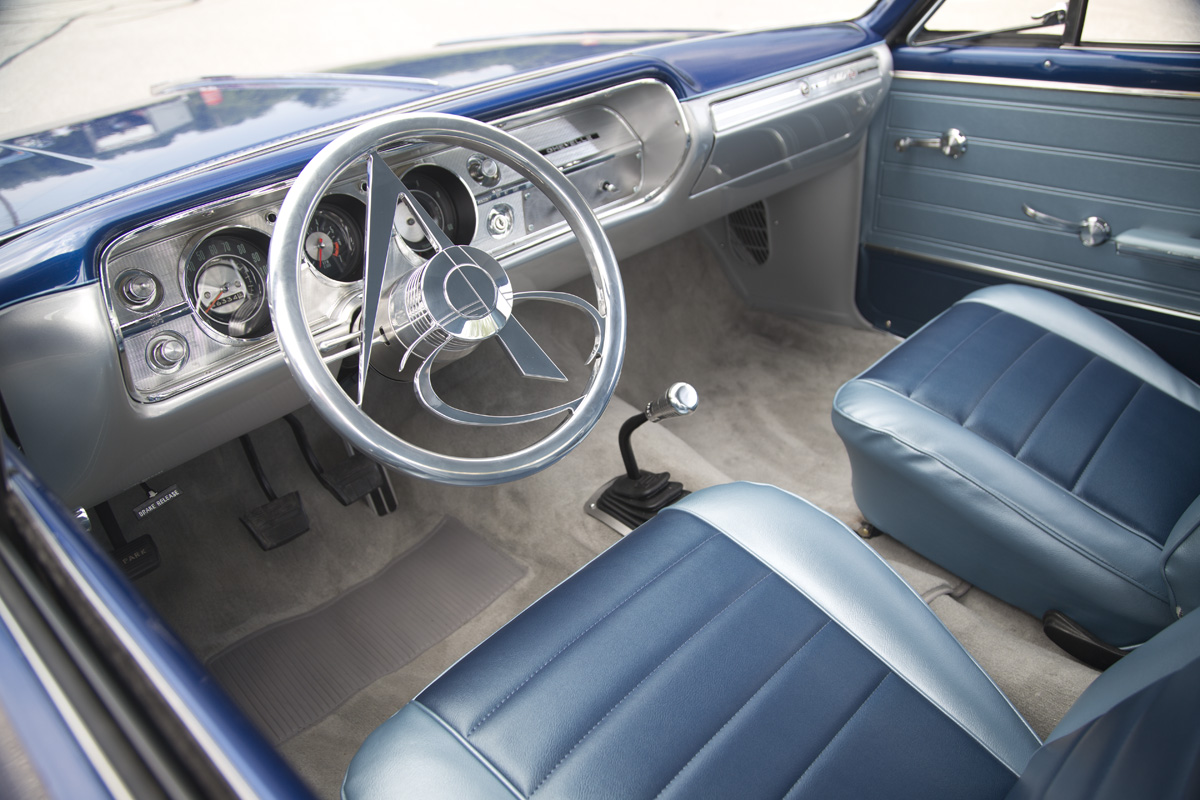 Custom steering wheel installed with American Modern company logo design.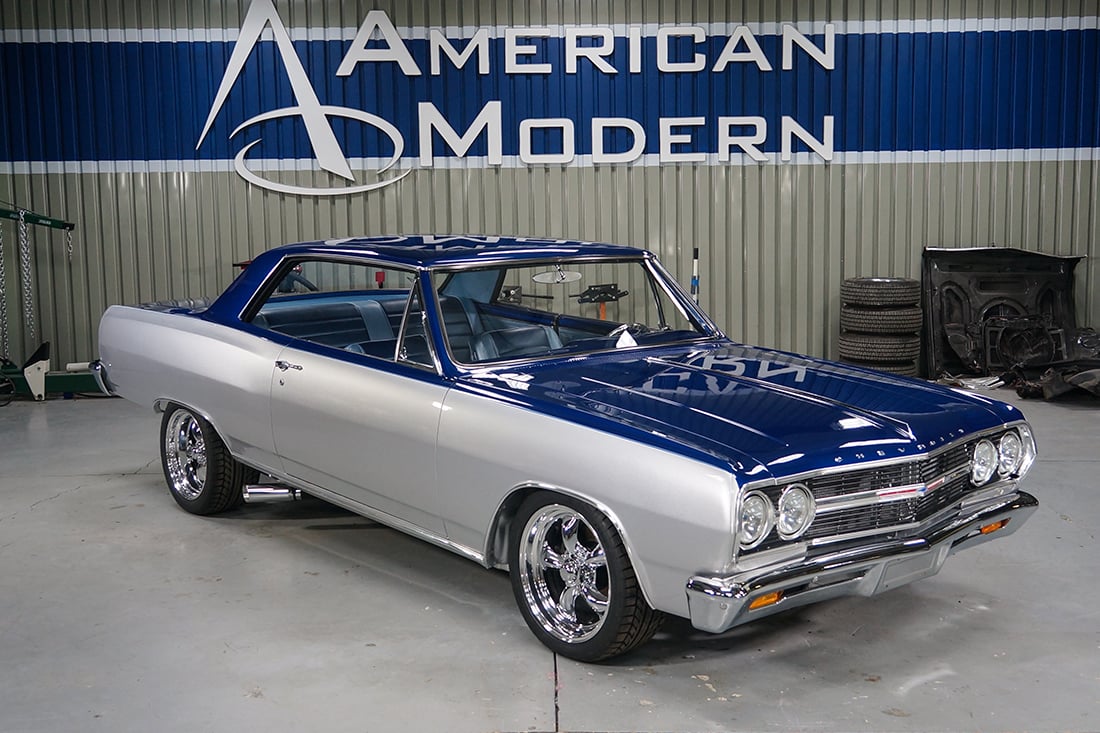 Grille, outer trim, and interior installed and Ami is complete.