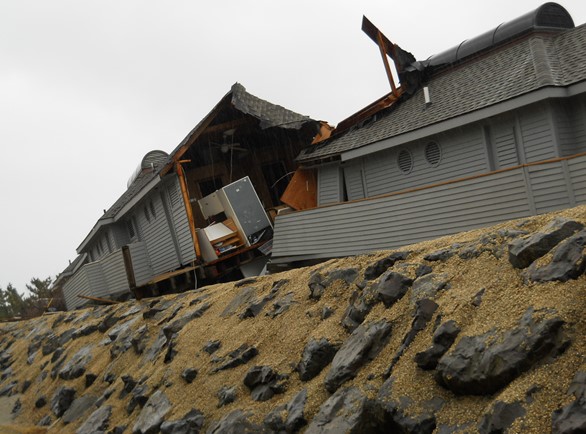 Catastrophe planning and response by a property/ casualty insurance company is one of the most important — and difficult — tasks to perform. Why? Even though 39% of the U.S. population lives in coastal counties, underwriters must ensure there isn't a concentration of risk in CAT-prone areas. Within the context of the variables of climate change and catastrophe frequency, actuaries must price catastrophe risk accurately. And risk managers bear the responsibility of optimizing economic capital amid an ever-changing risk transfer environment and cost of capital.
And then there is the department most visible when catastrophe strikes—the claims department. When a CAT occurs, that's the moment of truth for the claims department. Often a carrier's success or failure after a catastrophe event lies in the hands of that small group of catastrophe claims professionals who manages the CAT claim planning and response. How it performs has consequences for a carrier's reputation among customers and beyond. Independent adjusters often assess which company to work for based on a company's reputation built after a catastrophe. A carrier's management team anxiously waits for updates to respond to shareholders who are concerned about the impact of a big event. Every hour that passes is one more that customers might wait for a response after an event that has disrupted their lives. And employees may be motivated because the team responds well to a catastrophe, or they may suffer from low morale if they anticipate having to do damage control for many difficult weeks and months ahead.
But if a carrier can get the following five critical aspects of claims management right, it stands a good chance of achieving a successful catastrophe response and strengthening its brand.
Begin with a broad view of the brand. Each carrier needs to realize that anyone who touches a claim or is referred directly or indirectly by the carrier influences the brand's reputation. That group includes not only the staff adjusters who handle the claim, but also every independent claims adjuster and every contractor referred by the company—whether for water mitigation, residential housing, tree service, or subcontracting. Achieving such a standard relies on continual communication and training throughout the year. Key to a successful catastrophe response are efforts designed to ensure whoever is touching a claim understands the carrier's history, its service-level objectives, the type of lines of business it's in, and most important, its mission. A carrier can train via web-ex, host at its location, or send someone to vendor locations around the country in the off-season to do training sessions to help improve the chances that any company that touches its policyholders after a catastrophe serves them well and represents the carrier's brand credibly.
Good independent adjuster (IA) firms usually ensure their adjusters are licensed in all states and carry federal and state-specific credentials, such as National Flood Insurance Program (NFIP) certifications and California Earthquake Authority (CEA) certification. Often after a big event, a carrier is desperately seeking both internal and independent adjusters to handle the flood of claims. Depending on the advance planning level, licensing can sometimes be an afterthought. However, it shouldn't be. Well-prepared claims departments anticipate that sufficient numbers of staff are available in all regions and have the proper licenses when a need arises in another region. Successful companies look to minimize the potential risk to their reputation over a bad claim handled by an unlicensed adjuster. Such coordination takes work. But having licensing and ongoing education centrally coordinated using a central database, versus regionally or individually coordinated, offers a cost-of-labor savings and brand enhancement.
Successful carriers carefully choose IA firms that prove they provide good quality service to policyholders, and carriers reward the IA firms for their superior work. The independent adjuster world is unique. Independent contractor adjusters can work for several firms at a time and choose which adjusting firm and carrier to work for after a major event. That said, carriers that are perceived well will likely be rewarded with high-quality adjusters to work with after a major event. Staying "loyal" to an IA firm during "dry" catastrophe seasons, when IA firms are doing their best to keep the best adjusters on their staff, can serve to enhance how the carrier is perceived. Loyalty in this context means remaining engaged with the firms throughout the year, providing training and certification to adjusters, and structuring fair compensation. When a CAT hits, a carrier should handle the crisis together with the IA firm rather than dictating claims volume. Collaboration between carrier and the IA firm can usually help increase the likelihood that pending claims are better managed, problem areas are proactively brought forth and addressed together, and claims service is optimized.
Catastrophe planning understandably tends to focus on property, but don't forget autos. Sandy was a painful example of why failing to focus on planning for auto claims can be very expensive. When vehicles flood and are totaled, they still have salvage value derived usually at auction through a salvage yard. Vehicle age, make, model, mileage, condition — and insurance carrier — may determine differences in value. Some carriers can receive more than 30% for the salvage, while others might receive 0% net return for the same vehicle. Planning makes the difference: For example, having contracts in place to ensure only one tow from the site of the flooded vehicle straight to a salvage yard with agreed resale fees and $0 storage is a quite different scenario than an unprepared carrier. An unprepared carrier may experience a tow from the vehicle site to a tow yard with weeks of $50/day storage, then another tow to a salvage yard that collects additional storage with resale fees not advantageous to the carrier. It's also vital for companies to have contracts in place with rental car agencies that are able to fulfill the need for a large volume of vehicles in a short time span.
The claims department of successful carriers responds to the catastrophe wherever it may be, and the entire department tackles it together. How often does one claims region get hit with a catastrophe and struggle through endless weeks of 12-hour days while other property claims regions or auto claims departments just 50 yards away are working regular hours and are frustrated by being on the sidelines? A carrier should have enough properly licensed and trained adjusters, as well as tested post-catastrophe workload distribution processes, so that phone and claims volume can be evenly distributed across regions and between departments. That shared response helps to ensure that customers receive optimal service and that adjusters in impacted areas aren't overwhelmed.
Another unfavorable consequence of inadequate sharing of a CAT claims workload is that adjusters may take their non-CAT pending claims to the catastrophe site with undesirable outcomes. Either those adjusters, through pride and dedication, handle their non-CAT claims in the evening hours; or they handle them during the day possibly competing with the plans and objectives of a CAT site manager, which may create unacceptable productivity issues; or the non-CAT claims might not be handled at optimal efficiency while the adjuster is on CAT duty. A broadened response by all claims regions and all departments allows those deployed to CAT duty to divert their non-CAT pending claims and stay focused on providing optimal service on the CAT claims.
I have a friend who travels 225 days a year on CAT duty, and I asked him why he does it. He answered by asking where else outside of the health services industry can you feel every day like you're making a significant difference for people during times of serious need? Whether an independent field adjuster, staff field adjuster, or a phone adjuster, catastrophe claims adjusters are a rare breed whose dedication to their task is to be admired. And proper CAT planning and response allows them to do what they do best—servicing people during their time of greatest need.
Joe Louwagie is assistant vice president of Property Claim Services (PCS), a division of Verisk Analytics.