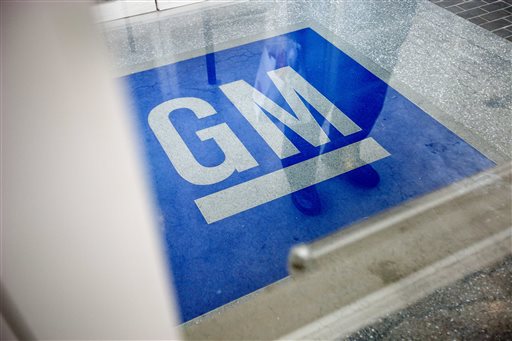 (Bloomberg) — General Motors Co. recalled 8.45 million more vehicles yesterday and surpassed the record for U.S. safety fixes by an automaker in a calendar year, as Chief Executive Officer Mary Barra steps up efforts to shed the automaker's reputation for foot-dragging on defective parts.
The announcement yesterday came less than four hours after Kenneth Feinberg, the lawyer behind the 9/11 victim funds, finished announcing terms of a broad plan for GM to compensate victims of an earlier ignition recall of 2.59 million small cars. Those cars' faults, linked to at least 13 deaths, ignited a crisis for the automaker that's led to a reorganization of its engineering department, the ouster of 15 people, testy congressional hearings and a reexamination of past vehicles for safety problems.
Most of yesterday's vehicles, or 8.23 million, are older models being recalled for unintended ignition-key rotation, including Chevrolet Malibus from model years 1997 to 2005 and Cadillac CTS cars from model years 2003 to 2014. Consumers have so far continued buying GM cars and trucks with little regard for the recalls, and the company's stock has remained buoyant on signs that sales are holding up in the crucial U.S. market.
With yesterday's actions, GM's U.S. recall tally rose to 25.7 million, eclipsing Ford Motor Co.'s single-year record of 23.3 million U.S. vehicle recalls in 2001. With 64.6 million cars and trucks on U.S. roads, according to Experian, GM is calling back the equivalent of 40% of its vehicles. In North America, it's now recalled almost 29 million vehicles.
"What's more significant is: Is this the last really big one for a while?" David Whiston, an analyst with Morningstar Inc., said in a telephone interview. "The fact that they made this announcement on the last day of the quarter makes me wonder if this is the final act of house cleaning."
June End
Barra last month signaled that more safety actions were coming in June and said additional recall-related charges could be material. GM said yesterday that it expects to take a charge of as much as $1.2 billion for recall-related repairs announced in the second quarter. It took a $1.3 billion charge in the first quarter for recalls.
"We expect our redoubled efforts to be substantially completed by the end of the second quarter," Barra told analysts during a conference call on June 5.
That may explain why shares, which were temporarily halted, fell just 0.9% to $36.30 at the close in New York. They had traded at more than the June 27 closing price for most of the day. Among 24 analysts tracked by Bloomberg, 17 say to buy the stock and only three say sell.
'Unprecedented' Volume
The volume of recalls in the first half of this year is still startling, said Karl Brauer, a senior analyst with Kelley Blue Book.
"It's unprecedented," Brauer said in a telephone interview. "People are now wondering, where's this going to end, how long is it going to take, how much is it going to cost?"
The 7.55 million vehicles GM recalled in the U.S. yesterday represent almost 12% of GM's cars on U.S. roads, based on Experian's figure. The Detroit-based automaker's June U.S. sales probably fell 3%, which is in line with the company's lower incentives last month, John Krafcik, president of car- buying website TrueCar Inc., said last week.
The biggest U.S. automaker is stepping up the pace of recalls as it faces multiple investigations for its slowness in calling back the small cars, including the Chevrolet Cobalt, with ignition issues linked to at least 13 deaths. Since that action began in February, the company has recalled other cars for similar issues, accounting for about 9 million of the fixes before yesterday.
'Most Comprehensive'
"We undertook what I believe is the most comprehensive safety review in the history of our company because nothing is more important than the safety of our customers," Barra said in a statement yesterday. "Our customers deserve more than we delivered in these vehicles. That has hardened my resolve to set a new industry standard for vehicle safety, quality and excellence."
Some of yesterday's recalled ignitions were worked on by Ray DeGiorgio, the former GM engineer responsible for the faulty ignition switch at the heart of GM's crisis, Alan Adler, a company spokesman, said in a telephone interview. He wouldn't identify which of the new recalled vehicles involved DeGiorgio, who was one of 15 people ousted by the company after an internal investigation released last month found a lack of urgency in the engineering and legal departments led to GM taking more than a decade for the flawed Cobalts and other vehicles to be recalled.
Cobalt Review
Those vehicles have a defective ignition switch that could be jarred into the "accessory" position, disabling power steering and preventing air bags from deploying.
"This all comes from our review that began after the Cobalt," Adler said. "We looked at every ignition switch across the company. Some of them he was involved with and some of them he wasn't."
One of the issues found by GM's internal investigation into the faulty ignition switches was that company engineers didn't connect the dots on the danger created by vehicles stalling while in motion. Because they didn't realize it cut power to the air bags, they didn't consider it a safety problem.
'Worst Thing'
GM's decision today to recall millions more cars for "ignition-key rotation," may mean the automaker has changed its mind on whether stalling by itself is a safety defect, said Clarence Ditlow, executive director of the Center for Auto Safety.
The huge numbers in yesterday's announcement, on top of the more than 20 million recalled already in 2014, may cause consumers to wonder whether the rest of the vehicle line is any good, Ditlow said.
"For GM to still be doing ignition-key recalls just calls into doubt their competence," Ditlow said. "It's about the worst thing that could happen."
GM shares and sales have held up so far despite the publicity surrounding the recalls. GM in May had its best month of U.S. auto sales since August 2008, rising 13% to 284,694 vehicles. In J.D. Power & Associates' closely watched new-car quality survey, GM had more best-in-category models than any other automaker.
Vehicle Details
Yesterday's ignition recalls also cover the 1998 to 2002 Oldsmobile Intrigue, 1999 to 2004 Oldsmobile Alero, 1999 to 2005 Pontiac Grand Am, 2000 to 2005 Chevrolet Impala and Monte Carlo, 2004 to 2008 Pontiac Grand Prix, and 2004 to 2006 Cadillac SRX.
In addition, GM yesterday also recalled 181,984 SUVs in the U.S. to fix a possible electrical short in the driver's door, which could disable locks and window switches and overheat, according to a company statement. The recall covers the 2005-07 Buick Rainier, Chevy Trailblazer, GMC Envoy, Isuzu Ascender and Saab 9-7x, as well as the 2006 Trailblazer EXT and Envoy XL.
The recall substitutes a new repair as "do-over" for one GM rolled out earlier for the same models in 21 cold-weather states, Adler said in an e-mail.
In that 2012 action, GM advised vehicle owners to park outside until their repairs were complete, according to a National Highway Traffic Safety Administration summary.
"The remedy now is a new door module vs. a repair," Adler said. "Vehicles that have not yet been repaired will now get a new door module instead of the original repair."
Smaller Recalls
Three smaller recalls were also announced for newer models. The 2007-2011 Chevy Silverado HD and GMC Sierra HD with an auxiliary battery were recalled because an electrical overload could lead to melting, smoke or fire and damage wires. That action covers 12,008 vehicles in North America and 9,371 in the U.S.
GM is recalling 20,134 vehicles to fix insulation on the engine block: the 2011-14 Chevy Cruze, 2012-2014 Chevy Sonic, the 2013-14 Chevy Trax, Buick Encore and Buick Verano. And it's recalling 117 cars in North America to tighten a "superhold" joint fastener, including certain versions of the 2014 Chevy Camaro, Chevy Impala, Buick Regal and Cadillac XTS.
Among the vehicles recalled yesterday, GM said it's aware of seven crashes, eight injuries and three fatalities. The fatal crashes occurred in older full-size sedans being recalled for the ignition flaw. It isn't clear whether the faulty ignition caused those crashes, GM said.
–With assistance from Keith Naughton, Jeff Green and John Irwin in Southfield, Michigan.