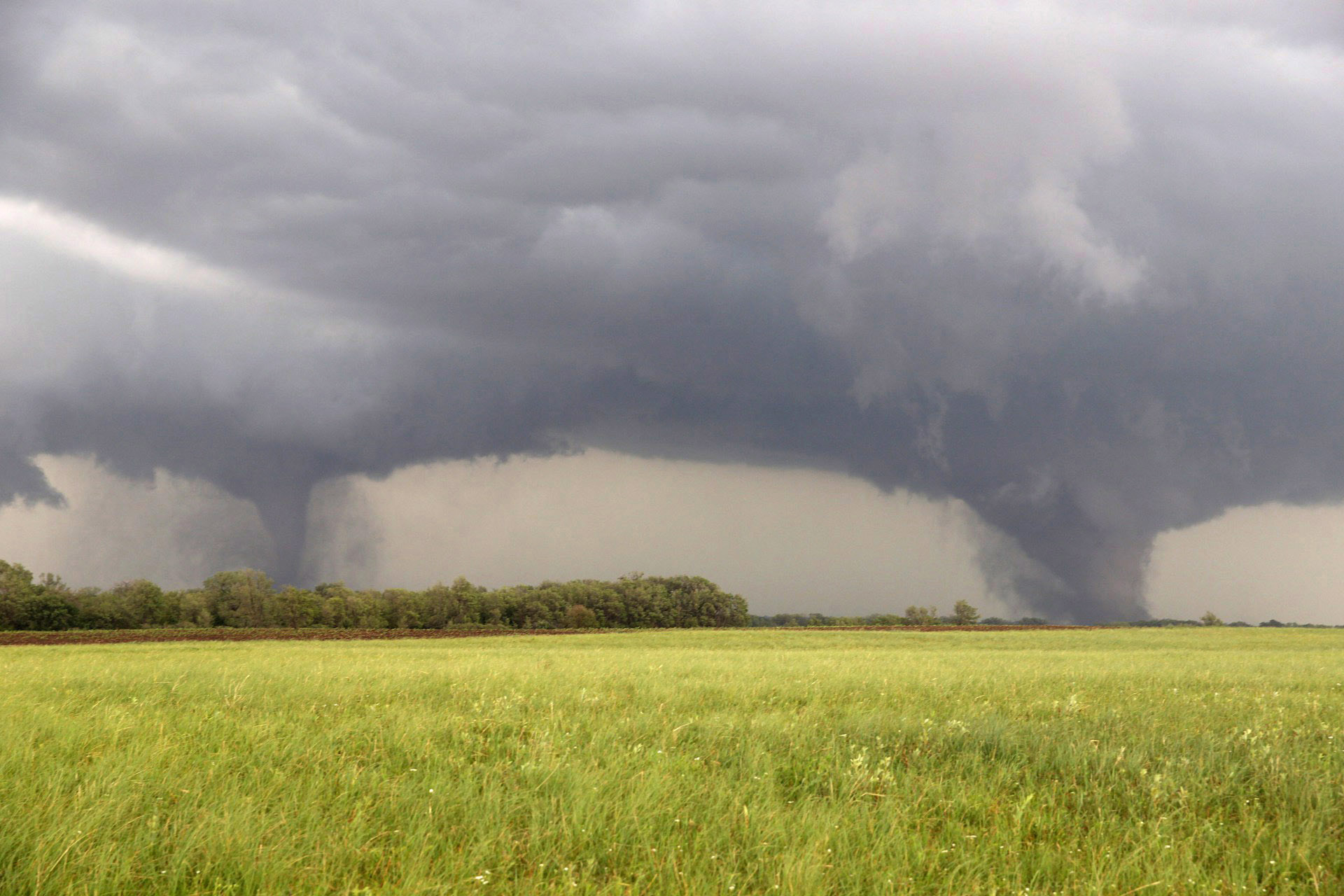 The town of Pilger, Neb. was devastated earlier this week when rare, powerful "twin tornadoes" touched down simultaneously, destroying more than half the town and killing two people. According to reports, approximately 75% of the structures in the town of 350 were leveled by the tornadoes. The storms were part of a wider outbreak in northeast Nebraska this week that spawned a total of four EF-4 tornado touchdowns, critically injuring 20.
According to Aon Benfield and the Storm Prediction Center, there were roughly 1,250 local storm reports this week in the U.S., including 98 reports of tornadoes, 791 reports of high winds and 341 reports of hail.
It was a damaging week, too. Storm damage was reported across nearly two-dozen states, with the most significant issues reported in Nebraska, Kansas, South Dakota, Colorado and Iowa.
This is proving to be a quiet year for tornado damage, as we remain "well below the long-term average since the 1950s." However, in terms of financial losses, 2014 is running well ahead due to widespread hail and straight-line winds that have caused nearly $9 billion US in economic losses to date. Of that, roughly $5 billion US has been covered by insurance.
International Report
It's monsoon season in East Asia, where heavy rains caused flooding and landslides in parts of China this week, killing at least 11. Elsewhere in the country, storms derailed a train, collapsed houses and brought strong winds and hail to a wide area. Millions are said to have been affected by the weather, and the combined economic losses from the June 16-18 severe weather events are estimated at roughly $94 million US.
As if that was not enough, Tropical Storm Hagibis made landfall in the southern China province of Guangdong late last week, becoming the first tropical cyclone to make landfall in China this year. No serious injuries or fatalities were reported, but the storm brought massive rains (as high as 15.91 inches in one area) and economic damages that are estimated at $131 million US.