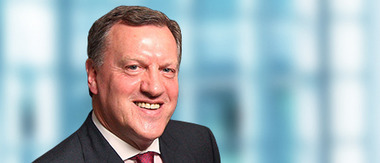 "The path forward is in your hands," so says Endurance Specialty Holdings in a letter to Aspen Insurance Holdings shareholders urging them to take measures to support Endurance's $3.2 billion hostile bid for Aspen.
The letter, unveiled today, asks Aspen shareholders to support Endurance's two proposals unveiled June 2 in an SEC filing. The first proposal calls for a Special General Meeting during with shareholders would consider a proposal to expand Aspen's board from 12 to 19 directors, resulting in a majority of the current directors to stand for election at Aspen's 2015 annual general meeting.
In support of this action, Endurance again levels its charge that Aspen's board and management are pursuing an "entrenchment" strategy in rejecting Endurance's bid. The letter says, "Aspen's entrenchment device of a classified board, coupled with its restrictive bye-law provisions, have necessitated this action to ensure Aspen's shareholders have a voice in the direction of their company."
Endurance further asks shareholders to support its proposal for a Scheme of Arrangement, which calls for a court-ordered meeting of Aspen shareholders to directly consider and vote on Endurance's acquisition proposal.
"Your support for the authorization concerning the Scheme of Arrangement does not require you to vote for the Scheme if the court-ordered meeting is held," the letter, signed by Endurance Chairman and CEO John R. Charman, says. "It merely expresses your support for such a meeting at which your voice can finally be heard."
The letter includes a white authorization and consent card. "By voting for the two proposals on your white card, you will be endorsing actions that can provide you the direct opportunity to vote for Endurance's proposal through a Scheme of Arrangement under Bermuda law, as well as the right to elect a majority of Aspen directors who will place the interests of Aspen's shareholders first," the letter says.
Announcement of the letter comes a day after Aspen's board unanimously rejected Endurance's exchange offer, commenced June 9, of $49.50 per Aspen common share. Glyn Jones, chairman of Aspen's board, said in a statement yesterday, "The Aspen board of directors is unanimous in its belief that the Endurance offer significantly undervalues Aspen and fails to reflect the value of our business and strong future prospects. We are highly confident that Aspen can achieve more value for its shareholders—and without the significant risks that are inherent in a merger with Endurance—by continuing to execute its strategic business plan."
The vote and statements prompted a response from Endurance accusing Aspen's board and management of presenting "no credible plan to deliver value that can compete with what we are offering."
Aspen declined to comment on Endurance's letter beyond its statements yesterday.
Endurance claims it knows from "extensive engagement with Aspen shareholders" that many are frustrated by the response from Aspen's board and management. That will likely be tested by the shareholder response to Endurance's letter.