At first blush, Cole Tucker cuts an unassuming figure. But if this life teaches you anything, it's that looks are often deceiving.
The president and owner of Tucker-Franklin Insurance Group Inc. in Mechanicsville, Va., Tucker spends his days overseeing his agency, working with the National Association of Professional Insurance Agents (PIA), meeting with clients, teaching, and maintaining a well-balanced personal life with his wife of 20 years and teenaged son and daughter. His is a successful life, his agency generating more than $3 million in premium—with about 85% to 90% personal lines and the rest small commercial and life & health.
Yet when he talks about his own accomplishments, Tucker's humility is at once genuine and disarming. Why him, he asks? Of course he works hard to give of himself to all that he can. Doesn't everyone?
It is the fact that a longtime agent like Tucker does not consider himself exceptional—along with a complete lack of self-aggrandizement and his willingness to go the distance for everyone in his life—that makes him exceptional.
His contemporaries, by comparison, are aware of this. Last year, Tucker was named Virginia's statewide Agent of the Year. Then in March, he was honored as the PIA's 2014 Professional Agent of the Year. Not bad, for a 46-year old insurance pro who built his business up from an empty room with no prospects to a local institution that's still going strong, 16 years later. "We've developed a very loyal clientele, and what I'm most proud of is that the people that we've dealt with for years and years send their friends, send their children now to see us," he says.
He's proud of his work, to be sure, but Tucker can't seem to discern why others deem him worthy of distinction.
"I quite honestly didn't see myself as really being worthy" of the PIA's honor, he says, turning charmingly uncomfortable when the subject is brought up. "I see the National Agent of the Year as [honoring] a large agency doing lots of big stuff. Why is an agent in Podunk, Virginia, going to be honored with such an award? We're a very small agency."
Size, however, is no measure of greatness—but commitment to an ideal is. And that's something Tucker has understood since his formative years in the insurance industry. "We do business face to face," he stresses. "I have a website, but you cannot go on my site and get a rate. You can fill out a quote sheet online, but I'm going to talk to every single person that we write. That's something that I've believed in, I was trained that way."
Tucker relishes being in the business of building relationships, something especially important in a town with a population of about 37,000. For him, maintaining a solid reputation for client service is paramount.
His best days, he says, are the ones "when we've had a challenge in a claim situation and we're able to work with the carrier and the insured to bring that customer back from the ledge—and make it all work out to where the situation is agreeable to everyone."
Building the Dream
A Hanover County native, Tucker grew up the son of a physician on a farm neighbored by many other fourth-generation families. After graduating from Lee Davis High School, he attended George Mason University and obtained a B.A. in English; he also went to the University of Richmond, where he earned a B.S. in chemistry.
In 1994 he graduated from the University of Richmond on a Sunday, was married the following Saturday, and found himself jobless. His cousin was working for Virginia Farm Bureau Insurance at the time and said, "'Hey, we're hiring agents, why don't you come work for us until you can find something better?'" he recalls. "And I'm still searching."
Tucker stayed with Virginia Farm Bureau for three and-a-half years, during which he learned critical lessons not only in dealing one-on-one with clients and prospects, but also in the detrimental effects of micromanagement.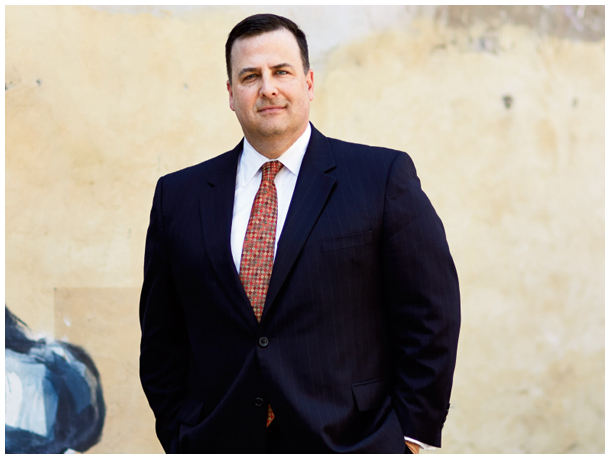 "The management was…overbearing, at times," he says diplomatically. "My immediate manager was and still is a good guy; I like him. But he was getting pressure from the people above him, and it all rolls downhill, as we know, and I was at the bottom. I figured out that I could do things in a similar way, as far as treating customers and writing insurance better, without the aggravation of a management structure."
On Jan. 5, 1998, Tucker opened his own agency with no policies and zero premium. Gerald Hemphill, a close friend he'd made while at Farm Bureau, joined him about seven weeks later. At first they operated as two sole proprietorships, but on June 1 of the same year they became partners under the Tucker-Franklin banner, using Hemphill's middle name.
"You just don't come across a better person," Tucker says of his former partner, who left the agency in 2001. Today, his staff includes Sue Best, his office assistant of 10 years; producers Rob Grizzard and Rita Kane; customer service rep René Alley; and office admin Alissa Kelly.
While establishing the agency, Tucker envisioned doing business with one major national carrier, two regional carriers and a non-standard auto carrier. Today, he engages "super-regional" Main Street America Group, Travelers, Progressive, Health Alliance and Allied. "We also picked up Rockingham Mutual, which is one of those companies that most people have never heard of because they do business in Virginia and Pennsylvania, and they do a really good job at both," he says. When asked how he learned of them, he laughs: "They used to clean my clock when I was with Virginia Farm Bureau."
Despite the almost prevailing sentiment among agents who'd rather stick to the P&C market than cross over into life products, Tucker sees no such boundaries.
"I'm sitting down tomorrow with a young lady who's buying her first home," he says, opening a window into his thought process. "Well, she's overwhelmed, obviously, about the process of buying her first home. But in the conversation that we have about her homeowner's insurance, I'll use the transition of what will happen to your home with your young child, etc., if you weren't here to pay the bills, and use that, what I see as a natural flow into a life insurance sale. You can easily do the same thing with business owners when you talk to them about continuity, their business plan, and those things."
In some instances it's a bit more challenging, he says, "because even consumers say, 'Oh, that's my P&C guy, that's my auto guy; he's not my auto guy and my life guy.' It's a challenge that we have to overcome."
Knowing Your Role
As an active PIA member, Tucker is known for championing the independent agent. As such, he's mindful of the agency's place in the industry as consumers' buying habits and the business itself continue to evolve.
"It's something we struggle with—'we' being agents, and my contemporaries and colleagues—struggle with on a day-to-day basis: trying to figure out what our place is, because unfortunately, insurance has become commoditized," he says. "The industry has done it to itself. We've created these monsters where you can click here, click there, and you can obtain a rate. Unfortunately, what the consumer doesn't understand is what coverage they're buying until time of claim.
"If a consumer is buying a product— homeowner products, in particular—online, are they understanding all the aspects of the coverage form that as an agent we can sit there and explain to them?"
He's a strong proponent of PIA's educational offerings, as well as professional designations that empower agents to speak with authority; he's proud of the designations he's earned, among them the Certified Insurance Counselor (CIC); Certified Risk Manager (CRM); and the Life Underwriter Training Council Fellow (LUTCF) honorifics. "As an agent, I use those designations behind my name to give myself credibility, and I try to promote those things to all the people I sit across the desk from. Being able to rely on that education is a benefit to me," he says.
Likewise, being able to educate others is something Tucker very much enjoys. He teaches Certified Insurance Counselor courses for the National Alliance in Life and Health Insurance, as well as Certified Insurance Service Representative courses for the Professional Insurance Agents Association of Virginia and D.C.
In the classroom, Tucker says, he creates a collegial environment that encourages the exchange of thought; it's not a lecture series. "Yes, I have material that needs to be completed, but when we share ideas I will learn how to do something a little bit better myself, and then I can take that idea and pass it on to the next group that we see. I like being able to do that."
Do Unto Others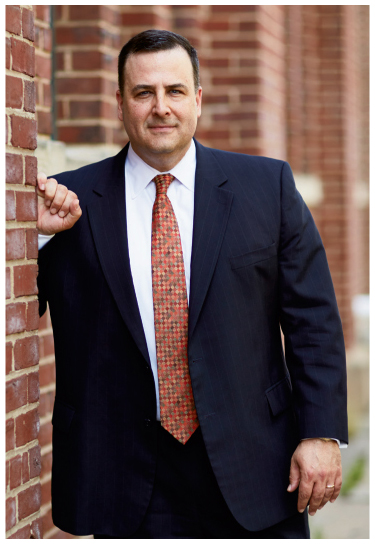 The agency, meanwhile, remains Tucker's primary focus. There are still lots of things left for him to achieve professionally, he says; more clients, more premium growth, more teaching, more work with PIA. From a sales standpoint, "there are goals that I want to reach, but they're not as pressing as they were in the first few years when we had a few policies and we're scratching out a living just to be able to meet the mortgage, being able to meet the rent for the office, and eat. Thankfully, the Good Lord has blessed us enough where I don't have to worry about those things any longer."
What he does concern himself with is engagement—with clients, with underwriters at the carriers with which he does business, and perhaps most importantly, with his family. "It can easily be all-consuming," Tucker admits. He typically spends 10 hours plus in the office a day, "but I'm usually here by 7, 7:30 in the morning so that I can be home for dinner every night. That's one of my goals."
At the end of the day, he says, being around the house is one thing he hopes his kids will remember. "Right now they're still teenagers, so it's just dad at one end of the table. But maybe one day they'll say, 'Hey, that old coot, he was here for us.' That's one of the things that I appreciated about my father, who was on call all the time but when I did things, he was there. I've tried to model that same thought and same pattern to when my children are involved."
Tucker takes that same sense of responsibility seriously with his customers, and clearly enjoys making their lives whole again when things go pear-shaped. Several of the storms that have blown through the area over the last several years, including hurricanes Irene, Isabelle and Gaston, have afforded him plenty of opportunities to do right by clients.
He does share one story in which his personal connection to the client made it one of his most important claims to date. It happened just last October, and the wound is still fresh. He steels himself to tell it.
"One of my best friends growing up, who still lives two doors down from me—his father had a stroke back in the fall," he says. "While his father was in the hospital, his mother and sister went to the store to get some flannel pants for him because he didn't like the hospital gown, and on the way back from the store, they were hit head-on and killed.
"So my childhood friend's father is in the hospital and his mother's just been killed, and the other party had minimal limits of insurance," he continues. "We were able to step in and let the underinsured motorist's coverage work the way that it was supposed to work, in a very quick manner, because of the tragic part of the situation and also the speed of the company that we were working with.
"It's still hard for me to talk about, because she was like another mother to me. I've spent as much time in her kitchen as I spend in my own."
If you can't do right by the client in a situation like that, you might as well hang up your spurs. "Amen," he agrees.
"You know, making a sale is a wonderful thing, it's great," he adds. "But if we're not able to show our value at the time the insured needs us the most, we're just collecting checks."