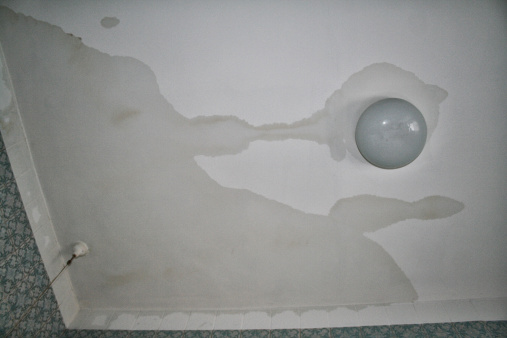 A woman whose apartment was badly damaged after her upstairs neighbor's decomposing corpse exploded has to pay up for the damages, says the New York Daily News. Judy Rodrigo's nearly six-year battle for full insurance coverage to repair her putrid apartment ended this week after a Palm Beach County court ruled that the type of bodily explosion that destroyed her walls wasn't the kind her policy covered.
According to the Daily News, in 2008, Rodrigo's elderly upstairs neighbor passed away in her apartment, and it was two weeks before the body was found by maintenance workers responding to neighbors' complaints of a bad smell. By that time the elderly woman's decomposing corpse had burst from natural gasses building up inside, and what was left of her was reportedly being chewed on by her dog. The bodily fluids that erupted from the body leaked into Rodrigo's home downstairs, causing the apartment to be gutted because of the lingering stench.
According to court documents, a contractor with State Farm, who Rodrigo filed her claim with, inspected her unit and signed an appraisal award, but Rodrigo rejected the payment, instead seeking full coverage for the damages. State Farm argued that her policy covered personal property damage only for specifically listed perils, and a decomposing body was not one of them, says the Daily News. Rodrigo, in turn, argued that her policy listed an explosion as a peril. In the end, the court sided with State Farm, stating "The plain meaning of the term 'explosion' does not include a decomposing body's cells explosively expanding."
Read more from Nina Golgowski at The New York Daily News HERE.