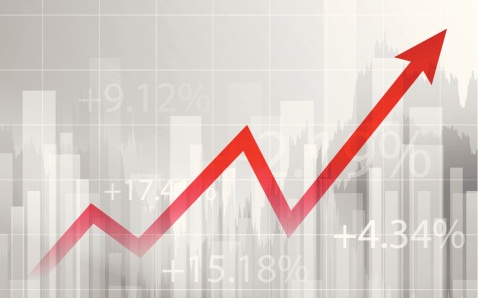 Net income for private U.S. property and casualty insurers was $63.8 billion in 2013, up from $35.1 billion in 2012, thanks in large part to a $30.9 billion swing in net gains on underwriting.
ISO, a Verisk Analytics company, and the Property Casualty Insurers Association of America compiled the industry's 2013 results, and note that insurers' overall profitability, measured by their rate of return on average policyholders' surplus, reached its highest level (10.3%) since 2007.
P&C insurers reported $15.5 billion in net gains on underwriting in 2013, compared to $15.4 billion in net losses on underwriting in 2012, as the industry saw premiums grow and losses drop. As a result, the industry's combined ratio fell to 96.1 compared to 102.9 in 2012.
Net losses and loss-adjustment expenses (LLAE) were $315 billion in 2013, a 5.5% improvement from 2012, while net-written premiums grew 4.6% to $477.7 billion.
Robert Gordon, PCI's senior vice president for policy development and research, says in a statement, "The drop in net LLAE accounts for more than half of the improvement in underwriting results in 2013. Specifically, insurers' combined ratio improved by 6.8 percentage points last year, with the drop in net LLAE accounting for 3.9 percentage points of that improvement."
Michael R. Murray, ISO's assistant vice president for financial analysis, says insurers earned net gains on underwriting in just 12 of the 55 years since the start of ISO's data in 1959. However, he puts the 2013 underwriting results in perspective by noting that much of the improvement for the year is due to "special developments," such as relatively benign weather, few catastrophe losses and increases in reserve releases.
Murray says, "[O]ne has to wonder just how sustainable the net gains on underwriting will prove to be."
Aside from solid underwriting results, insurers also saw investment gains—the sum of net investment income and realized capital gains or losses on investments—rise to $58.8 billion in 2013 compared to $54.2 billion in 2012.
While there was improvement in this area, Robert Hartwig, president of the Insurance Information Institute, says "persistently low interest rates" remain a challenge for the industry.
Combined, the improved underwriting and investment results pushed pre-tax operating income to $64.3 billion in 2013 from $35 billion in 2012.
Policyholders' surplus grew to a record $653.3 billion in 2013 compared to $587.1 billion in 2012, due largely to the industry's net-income gain. PCI's Gordon says the record policyholders' surplus is a "testament to the strength and safety of insurers' commitment to policyholders," but he notes insurers will need to continue building their financial resources as risk models show a trend toward increasing catastrophic events.
Regarding insurers' overall performance in 2013, Hartwig says, "Profitability surged amid lower catastrophe losses and strong prior-year reserve releases—even investment gains were up as strength in realized capital gains overcame weakness in investment income, in large part due to historically low yields on fixed income securities through much of the year. Premium growth, while still modest, is now experiencing its longest sustained period of gains in a decade."