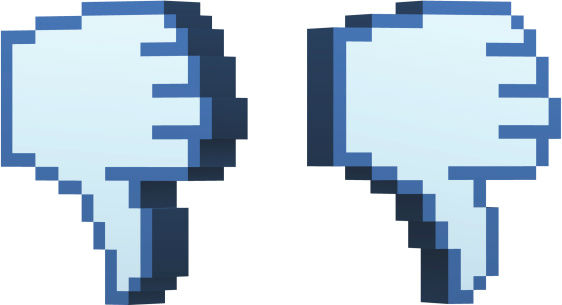 Editor's note: Tom Hodson is a social media strategist at Project CAP
Independent agents for years have been aiming to extend the reach of their presence and expertise with social networking. Some are just starting out on the road of social networking, some are cruising along, and others feel like they've turned down a dead-end street.
Here are four reasons that social media campaigns don't work:
Reason 1: You're talking about insurance.
It sounds counterintuitive, but the independent agents who discuss insurance least get the most engagement with consumers.
"When's the last time you checked your flood insurance policy?" as a social media post simply isn't a way to engage on a sustained basis. Insurance posts get little traction because typically they're not interesting to consumers. Insurance agents have to remember that what they find interesting and relevant in their industry isn't necessarily going to be of interest to consumers and business owners.
Is the source interesting? That's the No. 1 question an agent should think about when creating social media posts.
There are three criteria for interesting social networking posts:
Humorous
Intellectually engaging
Emotionally pulling.
If your posts don't have one or more of those attributes, they will drop way down on the scale of engagement for consumers. Social media sites are not a soapbox to talk about yourself, your business and your knowledge. Rather, they're a way to connect with people on a human level–to talk with people, not at them.
Agents also should get content from other sources and share it. If you found an interesting article or video on a website that you spent five minutes reading, chances are someone else will find it of interest too. It's simple to copy that website URL and put it on your own social networking sites.
There are thousands of websites dedicated to finding interesting articles, photos, videos, infographics and so on. Try sites like Mashable, a local newspaper or TV station site, and/or sites for local events, organizations and businesses. And even a few carrier, wholesaler, trade association and vendor websites have interesting material that agents can tap into and use.
Another way to engage and show interest in your community and your peer businesses is by reminding your followers about local businesses that you like. For example, if there is a local restaurant that you like, post a link to its menu and mention a dish that you like to order. Or you can point out local charities and activities that make your community special.
Your social networking site should have an occasional post–I call it a "maintenance post," and it's done once a month or so–related to your industry, brand and organization. This reminds your followers and contacts of your professional bona fides. It invites them to post a comment, share one of your posts, or review your professional services.
Reason 2: You don't represent yourself enough as human.
Independent agents sometimes act like their social networking should solely be intellectual, financial or professional. Actually, it should be balanced and represent you as a person. Instead of constantly talking about insurance and financial services, engage as a person within your community. Interact on a human level, not merely a technical level. Remember the adage: If you want likes, be likeable.
You have a built-in advantage over the big-box direct writer and captive-agent carriers with multi-million-dollar advertising budgets:
You are independent.
You are local.
Consumers can actually meet and interact with you as an individual, instead of the remote call centers of the billion-dollar competitor brands.
Arthur Blaszczyszyn of Arthur Blaszczyszyn Insurance Agency in Colorado Springs, Colo., has balanced the personal and the professional in his agency social networking on Facebook.
Although it might seem as if his Facebook page is not doing anything special, Arthur is thinking visually. He posts photos regularly and mixes in personal observations, information for homeowners, and links to items of interest–along with a dose of insurance information.
His agency Facebook page doesn't have an overwhelming number of likes, but those who do like his page are highly engaged. In fact, his one-producer agency is getting engagement that agencies with thousands more clients are missing out on.
To generate positive reviews for his business, Blaszczyszyn rewards each review with a free movie from RedBox. His invitation is along the lines of: "I build my business on referrals from people that I serve. Please stop by my site and leave me a review." After the review is published, the client gets a code for a free movie rental courtesy of the agency. By humbly reminding your contacts that you need their assistance and offering something in return, you can raise your profile and engage them to help you in a way that rewards them.
Reason 3: You stick with one social media platform for simplicity.
Project CAP recommends independent insurance agencies create and build 4 to 6 social media presences. We call these important social networking sites "The Holy Four":
Facebook
LinkedIn
Google+
Twitter.
The reason: Google and other search engines "index" all of these sites (they "crawl" and add them to their database of information about the agency's local area and the agency's site's information).
The more your agency is present on these social networks, the more you'll be added to the search engine's store of knowledge–and be found by web users searching the topics and locales covered by your social media sites.
Each social site has its own characteristics:
Facebook has a massive base of 1.9 billion users and provides an easy means to combine visual, video and text elements in posts.
LinkedIn is the business network for connecting with people you already know from your career experience, and it's especially relevant for agencies active in commercial lines.
Google+ might be less popular than Facebook, but it is owned by Google — which has committed the money, people power and creative expertise to attract users and advertisers going forward. And Google+ is also a pipeline for an independent agency to make itself known to Google, the world's biggest search engine, for being indexed.
Twitter amalgamates posts that can be read quickly, allowing users to find out what is going on in the world at large, in their areas of interest, and in their local area.
Reason 4: You are spreading yourself too thin.
Some agents set themselves up well–even creating presences on "The Holy Four"–but then they let them lie fallow. Effective social networking requires regular posting and interacting.
Experience shows that agents who get traction in social media–gaining views, reviews, followers, likes, and interactions–post three times per week. If you don't do this, you won't get the attention as someone who does.
It's a common objection: "I don't have time to create the content for one social site, much less four!" Of course you don't.
That's all the more reason to tap existing content–not only content from industry sites like TrustedChoice.com but, even better, from interesting non-insurance, non-financial sites. Once you have that content, you can package it as a link and a brief introduction for one of your sites. Then adapt that packaging for the other three sites.
For example, you might have a photo and a three-sentence introduction or commentary of an article for your agency Facebook page. Then, adapt it as a Twitter post (much shorter and with no photo). Then, you might craft a LinkedIn post with more of a business angle. Finally, your Google+ posting could look much like your Facebook posting, since the two sites are similar in their user interface.
Commit to posting on social sites on Monday, Wednesday and Friday, even during weeks with holidays. And I don't mean for a couple of weeks or a couple of months.
Regular care and feeding of your social sites will help the human (and computer) readers of social sites see what you're all about as a person and a business. And then they're more likely to be receptive to you, be aware of your expertise, and turn to you when they have a question that is professionally relevant for you to answer.