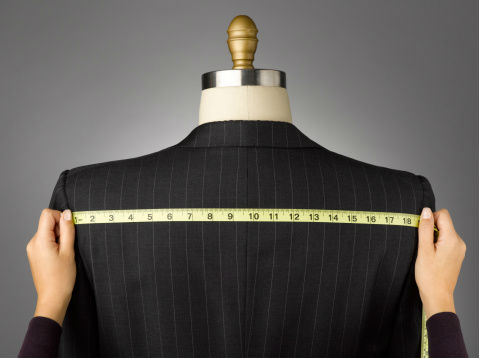 Editor's note: Dina S. Schultz is vice president of sales and marketing, Society Insurance
We all know that relationships are key when it comes to business insurance. Price is always a factor, but when it comes right down to it, I know as a carrier that our policyholders ultimately trust their agents. In situations where the price is at least in the same ballpark, an agent can guide an insured to the carrier he or she believes is the best choice.
But what carrier gets that distinction as the best choice? It's not the same for every customer; if it was, you'd only have one carrier. So what factors should be considered? What should you look for when trying to match a customer with a carrier?
If you're really interested in growing your renewal and referral business (and who isn't?), it's important to carefully consider the carrier you're recommending based on the following components: approach, coverage details, and, last but not least, ability to cultivate a positive relationship.
Although not all of your customers will ultimately fall under this umbrella—let's be real, some will decide on price alone—your best customers will be worthy of further consideration based on the following criteria:
1. Approach: How does my customer approach the industry in which he or she works? Do I have a carrier that shares the same passion for an industry as the customer?
Let's say you have a restaurant owner in front of you. She works long hours and faces innumerable challenges in the hopes of not being yet another local news story about a restaurant closing its doors for good.
Why does she do this? It's pretty safe to say that she, like most restaurant owners, is not in it for the money. Owning a restaurant is a lifelong dream for her, and it's not because she thinks she'll become a millionaire by doing so.
She's in the business because she takes a certain pride in her ownership of the restaurant. She tells you that the most satisfying part about owning a restaurant is seeing people who come to her establishment have a great time with friends and family, and then keep coming back again because they enjoyed the experience so much.
The point centers on this concept: If you're looking to insure a restaurant owner that takes a clear pride in ownership, you want to match him or her with a carrier that has a similar passion for the restaurant industry. This goes even beyond specialized programs and coverages and straight to the core of who the company is. Whether preparing a dining experience or putting together a high-quality insurance program, it takes a deep passion to stand out and be among the best.
The important distinction to make in this example is that all restaurant owners that come to you looking for insurance may not fit with your "best" restaurant carrier. They're not a good match if they have different priorities. A restaurant owner with a passion for the industry isn't likely to be happy with the experience of being insured by a company that only dabbles in the industry and doesn't understand it. Likewise, a carrier with a passion for the restaurant industry may not want to insure a business owner who doesn't share that level of passion
2. Coverage Details: Do the coverage offerings match the coverage needs?
This is a simple one, right? You know what your customer needs and that's that? Maybe not.
With so many carriers and so many messages, it can sometimes be difficult to isolate what's best for each business. And while most carriers offer something as simple as business interruption insurance, individual coverages often vary in small but important ways.
Imagine that the power at a hotel goes down on Friday before a busy holiday weekend. All of its events are canceled, and the amount of business lost is in the tens of thousands of dollars.
Your carrier of choice at this point could make or break the future of that hotel. Although business interruption insurance is a standard offering, most carriers require a 72-hour waiting period before coverage kicks in.
In this instance, your knowledge of customer and carrier becomes paramount. If your customer can afford to take the risk of losing that business, you may be able to save a few bucks up front with Carrier A. But if you know the bottom line is tight, you'll want to match your customer with Carrier B, which offers no waiting period for business interruption insurance.
3. Cultivating a relationship: Deep down, do you trust this carrier to form its own relationship with your customer?
In the end, it comes back to relationships: in the same way you foster a relationship with your customer, fostering a strong relationship between your customer and a carrier is the best way to maintain renewal business from year to year.
Of course, you can only do so much. Ultimately, the carrier you choose should provide more than just coverage to your customer. If you want to maximize your renewal business, choose a carrier that will make your customer feel valued.
When bad things happen to your policyholders, every insurance company will respond in some fashion; that's the base expectation you have of any carrier. Claim service and expertise come into play here, of course, and are not to be ignored. Carriers with strong claims representatives focused on taking care of your customers in a quick, responsive, and caring manner are key to your success.
But the best carriers make an effort to be there when things are going well, too. These companies utilize cutting-edge technology to provide services that are both informative and selling tools to teach your customer why the company you're trying to sell is the carrier of choice.
What does a company's field representative or underwriter say when he or she stops by your office? What's the tone of their communication with you? Does the representative or underwriter point you to things like blogs, case studies, and social media posts that you can share with your customers? Carriers that go the extra mile to give you this kind of information provide thoughtful leadership and are more likely to leave an impression with your customers.
Policyholders are the ultimate reason we're all in business. Without the policyholder, there literally is no business for any of us—and no reason to exist. Sharing the same beliefs with a carrier goes a long way in ensuring a solid and smooth relationship between the carrier, yourself, and your client. By taking a few extra minutes to consider the need to connect your customer to the right carrier, you can make the future a lot brighter for everyone involved.