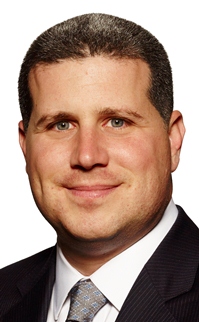 Hiscox USA has been selling commercial-insurance products direct to small businesses since 2010, and while the company has bet on a bright future for this distribution method, CEO Ben Walter still believes in the value of agents and brokers as well.
"What I caution against is thinking of [the direct and broker channels] as mutually exclusive competitive segments," Walter says. "I think they're complimentary."
Some business, he says, lends itself to the direct channel while other business does not. If it's all done the right way, says Walter, selling some commercial business direct frees brokers up to become true risk advisors for the businesses that really need it.
And determining the right business for the direct channel does not come down to a particular line of insurance, but rather the complexity of risk, says Walter. The best candidates for the direct channel have "fairly homogenous" risks that can be rated in a "fairly simplistic way." This, says Walter, is more closely, but not always, related to the size of the business and the industry in which it operates, rather than the line of insurance.
Newer, smaller businesses tend to be ideal candidates for the direct channel. There is also a generational difference among buyers, says Walter, with younger customers who are part of a "more tech-savvy generation" more likely to purchase coverage direct.
While large corporations may have more robust risk-management capabilities, Walter says as a company gets bigger and more complex, exposures grow, and larger companies will generally want a broker.
And Walter says some businesses should have a broker to advise them on their risks and their needs. "We're not saying the whole world should go direct," he points out, adding that it is not right for everyone.
In fact, he says some customers with complex businesses and insurance needs that approach Hiscox through the direct channel are referred to brokers. Walter also says Hiscox offers its wholesale distribution partners access to its direct platform so businesses can "get coverage through broker partners as well."
But he adds, "Some prefer going direct, and we support that." He says commercial-insurance buyers should have options and should be able to buy coverage how they want. "The more pipes the better."
But do agents and brokers view this strategy as a positive for the world of commercial insurance or as a threat to their business? "It's been a journey," Walter says of his conversations with distribution partners. "In the beginning, they saw it as a solid threat."
He adds, "They were tough conversations at first."
Walter says, though, that agents and brokers grew more comfortable with the idea once they saw the type of business Hiscox was targeting for its direct channel, and how much business there was to go around. He says Hiscox and its distribution partners have grown together and that a successful tide "has lifted all boats."
Still, he says, "I don't want to oversimplify it," noting that "none of the conversations [with distribution partners] were or are easy."
He says the industry tends to be slow to change, but he maintains there is a mindset shift occurring. Walter points out that there is some competition in the direct commercial marketplace now from an insurer backed by American Family. The Hartford, too, is entering the market, he says. "We welcome the competition," says Walter, because he feels it validates Hiscox's bet on selling commercial insurance direct in the U.S.
He says the concept has been slower to catch on in the U.S. in part because "it takes a lot of courage to look distribution partners in the eye and tell them about this."
As competition moves into the direct space, Walter says Hiscox will leverage its experience in this area to win customers. The company sold commercial insurance direct in Europe before launching it in the U.S. Walter also says Hiscox has spent time and money on technology, on understanding customers and on marketing.
Walter says Hiscox has seen growth in its direct channel, with about 50,000 policies in force now. He says many risks come with small premiums though, "so it takes a lot of customers to build up the business."
And Walter believes it will take time—at least 10 years—for the idea of commercial insurance sold direct to really get going. "It's a long burn," he says, noting that generations will turn over before the business really starts to shift. Still, with some big insurers entering the space, Walter says the concept will catch on. "I think the commercial space is ready for this," he says.
As for brokers, Walter says he believes they will survive and succeed. He points to changes in the travel industry, noting that travel agents have changed, but have not died off despite competition from online services. Walter states that insurance brokers who understand that they can provide value-added services beyond the sale will be the most successful in a world where selling commercial insurance direct becomes more common.