The U.S. commercial market continues to moderate, exhibited by the composite rate for February 2014 at plus 2% compared with plus 3% in January, according to MarketScout.
By coverage class, commercial property placements were up to plus 3% from plus 2% the prior month, and business owners policies (BOP) were up to plus 4% from plus 3% in January.
Umbrella, workers' compensation and general liability, however, did not fare as well, all down 1% in February 2014 as compared to the prior month.
By account size, small and medium accounts were down by 1%. By industry class, manufacturing, contracting, service and energy accounts all were down an additional 1% as compared to January's results.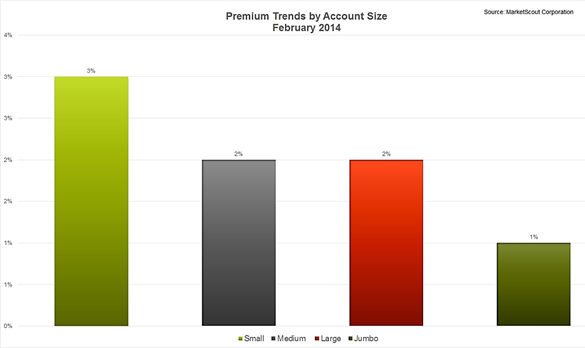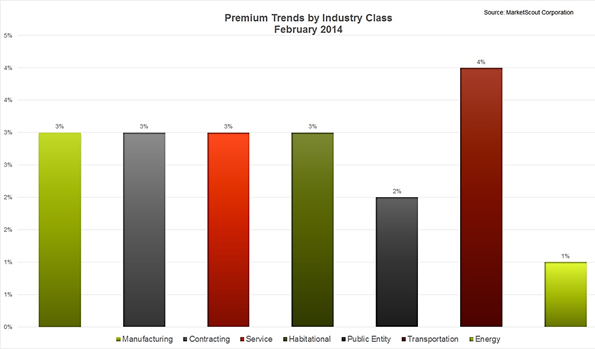 "Today, more so than any time in recent history, the U.S. insurance market has attracted the attention of some very smart people with accessto serious capital," Richard Kerr, MarketScout's CEO, said in a statement. "If the money guys connect with insurance pros and decide to proceed with implementing even one-third of the plans under consideration, absent a catastrophic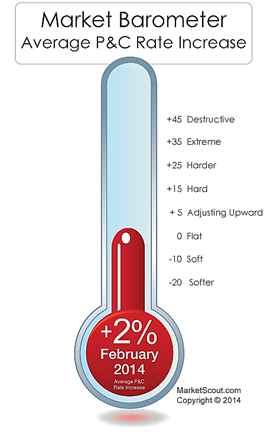 event, we predict the US commercial market will continue to moderate and rates will ultimately start to decrease towards the later part of 2014."
Personal lines insurers, meanwhile, held pricing steady at plus 2% for February. The only rate adjustment as compared to the prior month was for high valued homeowners' policies: Homes valued over $1,000,000 were at plus 3% in February as compared to plus 4% in January.
"Winter storms created some losses but none significant enough to move the market," Kerr noted. "There will be spring storms but the hurricane season remains the real market mover for personal lines insurers. So, for the next several months, we expect steady results and no significant rate movement."
The National Alliance for Insurance Education and Research conducted pricing surveys used in MarketScout's analysis of market conditions.