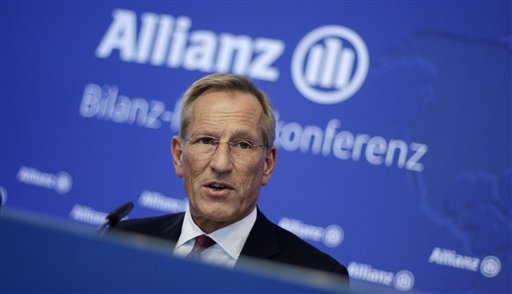 MUNICH (Reuters) – Regulators' designation of Allianz as a systemically relevant insurer will throw up new challenges for the German company, its chief executive said.
"While it is not yet possible to foresee all of the implications of this, one thing is clear: this designation will not make life any easier for us but rather significantly harder," Michael Diekmann said, according to the prepared text of a speech he was to hold on Thursday.
Allianz is one of nine global insurers that have been listed as "systemically relevant" by international regulators for posing a potential threat to the financial system should they fail. Insurers on the list face tighter scrutiny and additional capital charges that would act as a safety buffer.
Diekmann's comment came after Allianz earlier raised its dividend by almost a fifth as it reported 2013 financial results.
($1 = 0.7317 euros) (Reporting by Jonathan Gould; Writing by Maria Sheahan)