In a new study analyzing the average annual premiums for the 125 biggest cities in the U.S., financial advisor site NerdWallet determined the least expensive cities for auto insurance.
Related: See the study's analysis on the Most Expensive Cities.
To find the average annual premium in all these cities, NerdWallet found the average car insurance rates in the nation's largest cities using the profile of a 26-year-old male with no history of accidents, insuring a 2012 Toyota Camry with extended coverage.
Favorable weather conditions, low road congestion, expansive public transportation systems and high employment rates were all cited as contributing factors to why the following 10 cities had the lowest average annual premiums for auto insurance.
Click "next" to see the least expensive cities. Click here to see the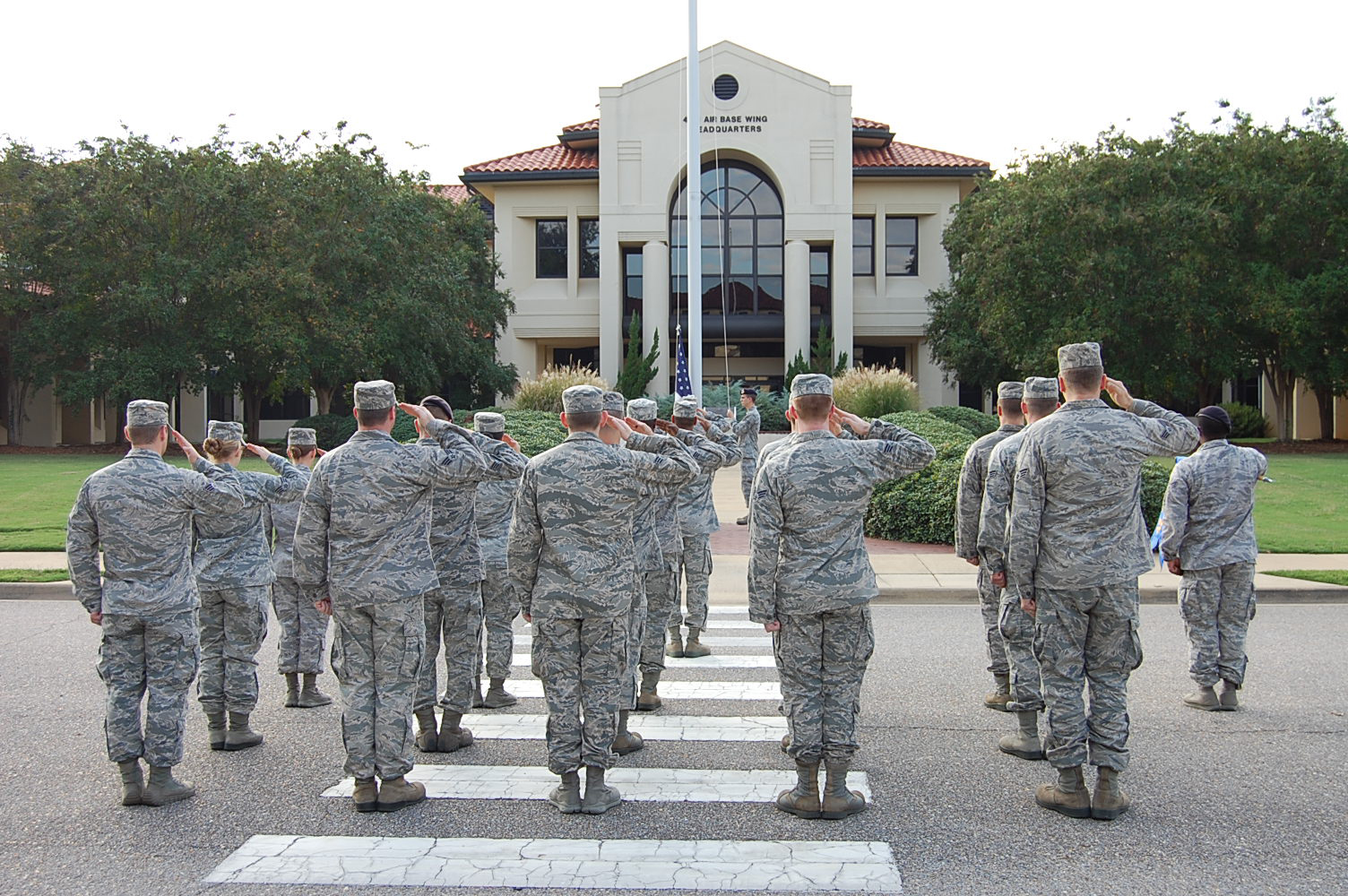 10. Montgomery, Ala.
Average annual premium: $1,375.82
Montgomery is the home of Maxwell Air Force Base and many other government agencies. Many insurance companies offer military discounts, the study says, which can affect the low average premiums in this capital city.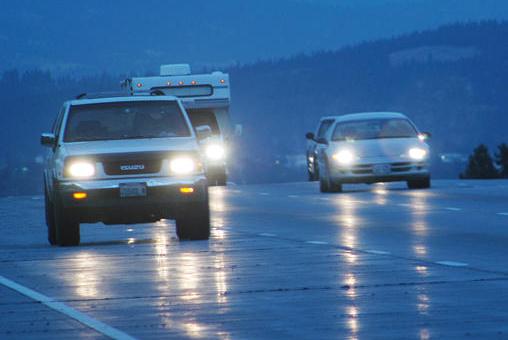 9. Spokane, Wash.
Average annual premium: $1,307.68
High-risk drivers in Washington are encouraged to enroll in the Washington Automobile Insurance Plan (WAIP), which allows insurance companies to share the risk of high-risk drivers, according to the study. Through WAIP, high-risk drivers can purchase insurance.
(AP Photo/Luke Davis)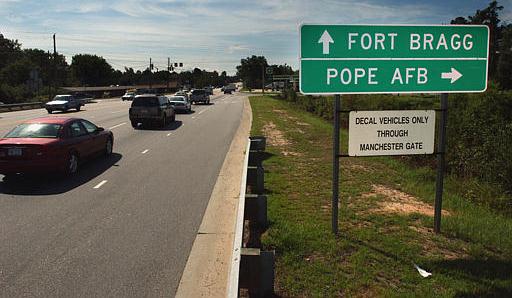 8. Fayetteville, N.C.
Average annual premium: $1,294.80
Like Montgomery, Fayetteville is home to a major military installation: Fort Bragg, which is the main economic driver in the city, the study notes. In addition to many of its citizens receiving military discounts, Fayetteville also benefits from N.C.'s Safe Driver Incentive Plan, which promotes safe driving by increasing insurance costs for unsafe drivers. As an example, a moving violation will increase a driver's premium by 30%.
(AP Photo/Jeffrey A. Camarati)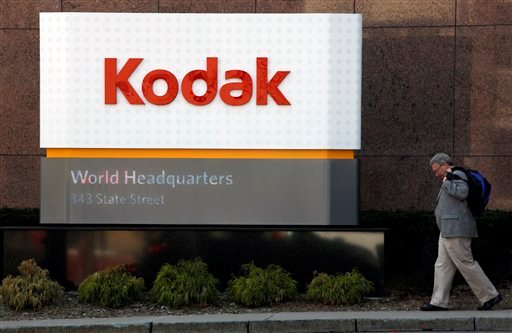 7. Rochester, N.Y.
Average annual premium: $1,249.26
Rochester is home to large companies such as Bausch and Lomb, which helps to keep employment levels at reasonable rates and allows drivers to afford insurance, says the study. Large numbers of uninsured drivers can increase a city's average car insurance premium. However, N.Y. has the New York Automobile Insurance Plan to help high-risk drivers find insurance.
(AP Photo/David Duprey)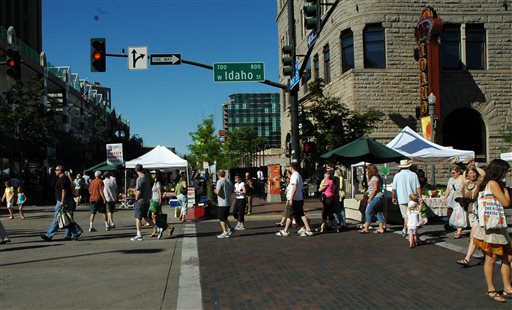 6. Boise, Idaho
Average annual premium: $1,221.65
Boise has a low crime rate and lack of auto congestion, which helps keep its car insurance rates low, according to the study. The average commute time is 20 minutes, which is lower than the national average. The city has a 5.9% unemployment rate, thanks to companies such as Albertsons and Bodybuilding.com, which helps keep the average premium low.
A farmer's market in Boise. (AP Photo/Boise Parks & Recreation, Bill Grange)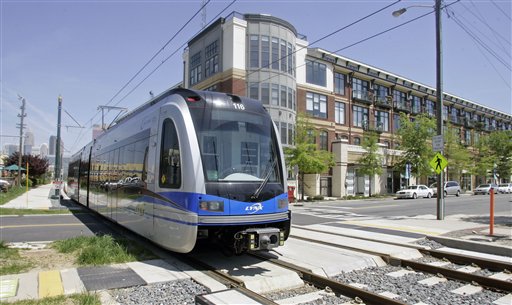 5. Charlotte, N.C.
Average annual premium: $1,123.09
Charlotte normally has good weather—averaging around just six inches of snow per year—which contributes to the city's low car insurance rates, the studay says.
A Lynx train travels toward downtown in Charlotte, N.C. (AP Photo/Chuck Burton)
4. Durham, N.C.
Average annual premium: $1,100.50
Durham is part of N.C.'s Research Triangle. Home to Duke University and North Carolina Central University, many commuters in the city can take Triangle Transit, a commuter bus that helps alleviate the area's congestion, states the study.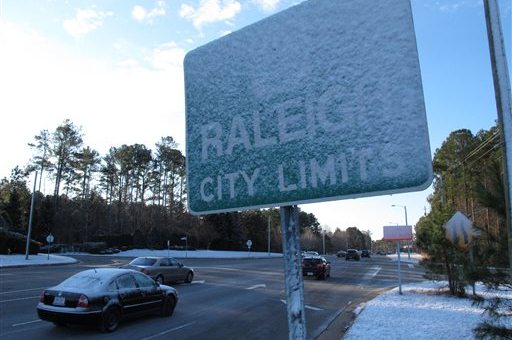 3. Raleigh, N.C.
Average annual premium: $1,098.48
Raleigh is also part of The Triangle, being home to North Carolina State University. The University runs its own bus line in addition to the city's extensive public transportation system.
(AP Photo/Allen G. Breed)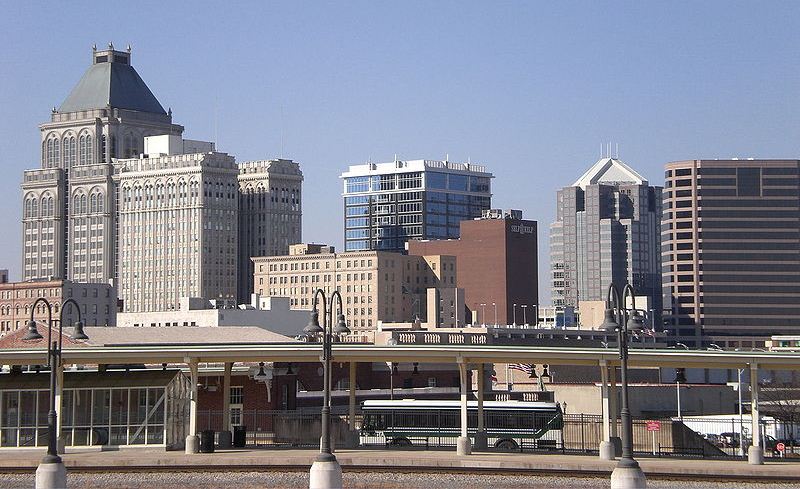 2. Greensboro, N.C.
Average annual premium: $1,089.58
Greensboro is a city in the Piedmont Triad, an area known for its contributions to culture and education. Greensboro is a transportation hub. It is the home of the Piedmont Triad International Airport, and has Amtrak trains that connect to other major U.S. cities. The city also benefits from state policies aimed at curbing insurance fraud.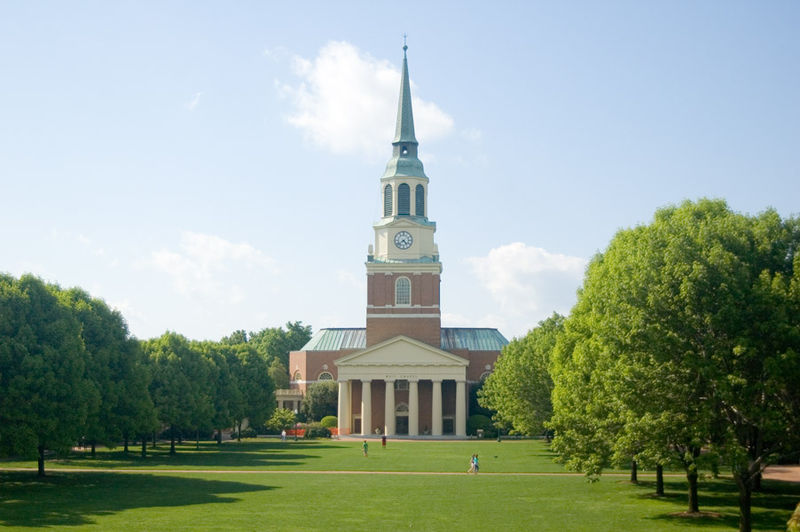 1. Winston-Salem, N.C.
Average annual premium: $969.10
The least expensive city for auto insurance is also part of the Piedmont Triad. Winston-Salem is a hub for transportation and manufacturing, being home to Wake Forest University and R.J. Reynolds Tobacco Company, which employs many residents. Large numbers of uninsured drivers can increase car insurance rates for all drivers. North Carolina has one of the lowest rates of uninsured motorists in the country, at just 8%.