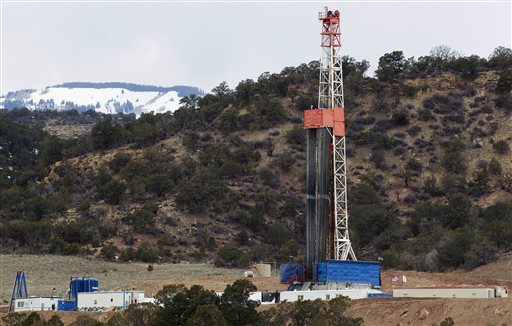 Due to the expansion of hydraulic fracturing technologies, the United States is on the verge of surpassing Russia as the world's leading producer of oil and gas. As hydraulic fracturing—commonly known as fracking—has risen into the national spotlight, its media footprint has expanded exponentially. A quick scan of today's headlines will show fracking associated with everything from air pollution to earthquakes. But if you judge fracking simply by what the media reports—as most people do—you'll have a skewed perception of the industry.
This hype storm has scared away many companies, including insurers who perceive fracking will result in a high frequency of future losses. However, given the magnitude of resources and opportunities that fracking unlocks, insurers would be wise to approach fracking and the oil and gas drilling industry judiciously and strategically. By following this model, insurers can tap into this major growth engine.
The first step for insurers is to break through the wall of misinformation surrounding fracking. In the case of several of the hot topics around this practice, the conventional wisdom only has half the facts. For example:
Considerable media attention has been paid to purported groundwater pollution, where fracking fluids or wastewater leaks into aquifers. When done correctly, hydraulic fracturing occurs thousands of feet below aquifers; by properly casing wells and extracting wastewater, groundwater supplies can be completely protected.
Public concern has also been building around the chemicals used in the fracking process. More than 99.5 percent of what goes into fracking wells is sand and water. Leading oil and gas drilling companies are required to disclose pollutants on the FracFocus national chemical registry, enabling the public to learn more about the chemicals in use on sites near their communities.
Many assume the industry is poorly monitored and regulated. Instead, the opposite is true—leading states involved in oil and gas drilling, including Pennsylvania, Ohio, North Dakota and Texas have all instituted stringent regulations to ensure that drilling is safe for the general public. Along with the state regulations, associations such as the American Petroleum Institute (API) have created standards and guidelines that promote best practice implementation.
One of the most overlooked facts about fracking is that the process has been used in commercial applications since 1949. Over more than six decades, the U.S. has led the way in developing technology to stabilize and streamline the fracking process.
Yet, of the leading insurance companies, only a select few have begun underwriting oil- and gas-drilling-related risks. This slow adoption has led to a shortage of capacity in the oil- and gas-drilling insurance market, strangling investors' appetites for risk and artificially slowing the rate of growth.
Why aren't more insurers offering coverage for fracking risks? There's a range of reasons, but what most insurers do not understand is that fracking is no different than other highly specialized, highly technical industries. Insurers have the opportunity to provide risk management and safety techniques that will help ensure the implementation of best practices and ultimately control claims costs.
As in any field, there will be bad actors, including a handful of companies looking to cut costs and illegally boost profits that will likely cut corners and ignore best practices. At Energi, we have seen and heard of everything from practices like changing Department of Transportation identification numbers to clean up tarnished records, to hiring unqualified workers for critical jobs like hauling chemicals and gas. Without insurance companies' active participation, the burden falls on the market and state regulators to separate the good and bad actors—at the expense of the public and the environment. Insurance providers are critical to ensuring that the industry is implementing best practice standards set forth by state regulations and industry associations.
The biggest issue holding back oil and gas drilling insurance coverage options is a shortage of reinsurance capacity. Much of this is due to a lack of education among the reinsurance community, where much of the capital comes from European reinsurers. Since fracking is a relatively new industry in the European Union, much of these reinsurers' knowledge of the industry is formulated by the negative perception coming from the U.S.; as a result, the market is tainted. Without reinsurers, insurers who are interested in entering the market will be unable to properly mitigate their risk—preventing fracking from reaching its full potential.
Through our work with oil and gas drilling, Energi has developed several best practices that will help insurers take a more strategic approach to insuring this critical field.
Hire and develop professionals familiar with oil- and gas-drilling risks. For any site, every aspect of the operation is subcontracted—insurers can write coverage for everything from wastewater recycling to gas transportation. Insurers need specialists who understand hydraulic fracturing and the risks involved to prevent losses. While oil and gas companies have hired many technical experts in the field, trainings are available to develop your workforce and enhance their expertise.
Deploy safety and loss prevention professionals to ensure policyholders and their employees follow best practices. In addition to monitoring policyholders for compliance, safety and loss prevention professionals can also educate policyholders on how to decrease their risks, and create a strong insurer-client relationship.
Educate the reinsurance community on fracking and its risks. Recently, we held an Oil & Gas Drilling Symposium to educate our closest reinsurer partners on the fracking process, risks and regulations. Through this event, we were able to bust a few myths while starting a number of productive conversations about fracking's market potential.
Due to the nature of fracking, insurers must approach the industry with a long-term, strategic mindset. This is not an industry to be exploited and profiteered overnight, but rather the next phase of American energy growth. Insurance will play a crucial role in increasing investment in hydraulic fracturing while protecting public and private interests, benefitting the country as a whole. Together, we can help safely create an energy-independent America.
Brian McCarthy is the founder and CEO of Energi Inc. and Energi Insurances Services Inc., a Peabody, Mass.-based industrial reinsurance company that provides specialized insurance and risk management products to targeted market segments of the North American energy industry. McCarthy founded Energi in 2005 alongside insurance professionals and energy industry leaders; Energi is licensed in all 50 states, Puerto Rico and Canada.He can be reached at [email protected].

Justin Russo is a SVP of Safety and Loss Prevention for Energi Inc. and Energi Insurances Services Inc. E-mail him at [email protected].