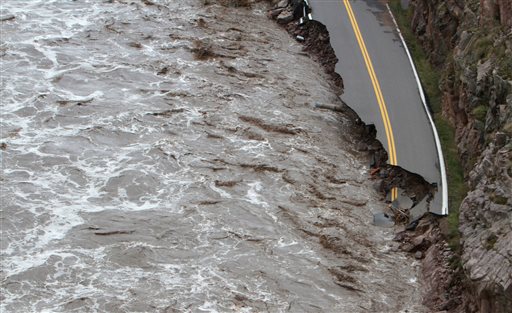 Colorado residents have received more than $245 million in federal recovery assistance since heavy rains brought flooding in September 2013, according to the Federal Emergency Management Agency.
In a release, the agency breaks down the sources of the funds, with more than $214 million coming from from disaster grants, flood insurance payments and low-interest disaster loans. More than $31 million has been obligated under FEMA's Public Assistance program to repair and rebuild critical infrastructure and restore vital services.
FEMA reports that to date, it has approved $59.3 million to settle 1,973 claims. It also granted $54.5 million for housing assistance in 11 designated counties and more than $4.6 million in other needs assistance such as disaster-related medical expenses or personal property loss.