Amid story after story on direct channel auto coverage, and debate over whether the insurance line is worth fighting to sell, Travelers says it has listened to its independent agent partners to develop a competitive product.
"We do not subscribe to the notion that auto insurance is a commodity," Behram M. Dinshaw, senior vice president of personal insurance product management tells PC360. "We spent a lot of time with agents, finding out what's working well and what's not. This is a bold step in the marketplace and we think we're in a good position to launch something like this."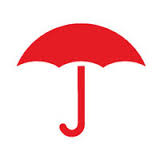 Travelers launched Quantum Auto 2.0 in 8 states. The product is now in 10 states with plans to expand to 15 states by the end of the year, and then to a majority of states next year. Dinshaw says the product allows agents to bring more options to consumers, with new features and benefits—such as accident forgiveness and disappearing deductibles—in order to give the agent a better chance at retaining the business at renewal, according to Travelers.
Quantum Auto 2.0 responds to the increased use of technology and comparative raters that select the most competitively priced offerings for consumers. The insurer also believes Quantum Auto 2.0 can be an entry point for agents to bundle other products for consumers.
"[Agents] want something to sell, they want to sell more and they want to grow the channel," Dinshaw says. "But they needed a product from a reputable, trusted brand to allow them to compete and add value to respond to the consumer. We've listened and have given them a more intuitive, marketable and explainable solution because the consumer has spoken—they want it all."
In recent months executive leadership at Travelers announced it would cut auto insurance rates to position the insurer more favorably in a marketplace driven by an increasingly price-sensitive consumer. Agents have agreed to a lower commission level on the Quantum Auto 2.0 product.
"Price matters but agents have the consultative power to allow them to protect consumers and make them fully understand what they're buying," explains Dinshaw. "Initial response has been very positive. Agency engagement is up."
Dinshaw says Travelers will continue to stay engaged with agents to assess the product and adjust when necessary.
The insurer last summer also announced it was cutting about 450 jobs to extract costs.
"We are more efficient and we need to be in order to make this a winning proposition," Dinshaw says.
ALSO READ:
Nationwide Reports 9-Month Growth of 18% in Direct-Channel Premium
Nationwide CFO says agents should grow commercial and financial services businesses because personal lines will become less significant to them.
A.M. Best Eyes Auto Insurance Distribution Methods in Ratings
"The direct channel's rise has been driven by aggressive marketing, competitive pricing, user-friendly online tools and innovative technologies, all of which can be funded with money once earmarked for agent commissions," says A.M. Best.