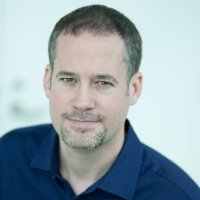 The seventh in our series of Shop Talk Community podcasts features Neil Betteridge, Vice President of Strategy at Guidewire Software, speaking with George Grieve, author of the Shop Talk column for Tech Decisions magazine.
Betteridge and Grieve discuss the insurance software market and the challenges and opportunities insurers face. They speculate on the "next big thing" that will come from core system vendors in the coming years, deliberate on how to improve the RFI/RFP process, and examine the pitfalls of implementation projects.
Betteridge has over 20 years of professional experience with the last 13 years focused on marketing technology solutions in the insurance industry. At Guidewire he is responsible for shaping the organization's strategic direction and has been instrumental in the marketing strategy, positioning, and direction of Guidewire's product suite. Prior to Guidewire, Betteridge held executive marketing positions at Skywire Software (now Oracle) and InSystems. Earlier in his insurance industry career, Betteridge held a variety of marketing and technical positions at Castek. He holds a Bachelor of Science in Mathematics and Computer Science from McGill University.
To listen to the podcast, click below.