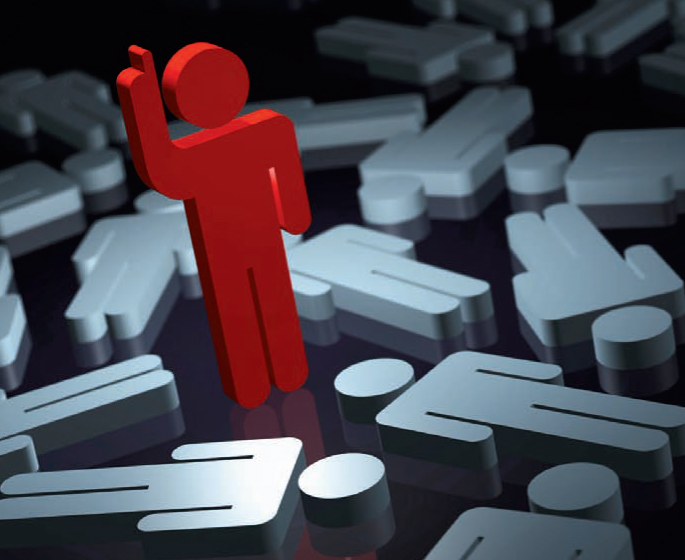 My company is approaching a major milestone: Later this year we expect to surpass 5,000 member locations and $5 billion in written premium. We continue to produce more than $750 million in new business per year and add more than 450 members each year.
Related: "5 Ways to Grow Agency Profitability"
On the sales training and consulting side, the phone is ringing briskly with opportunities to help other agencies and brokerages with their sales process. Through this experience one issue has become crystal clear to us: The very structure of many insurance agencies will cause struggle. Here are six survival tips from successful agencies:
Identify and go after a specific targeted audience. The days of, "If we build it, they will come" are over. Fifteen years ago you could throw open the doors in a high-traffic area on Main Street and folks would eventually find you. Today, with the overwhelming white noise of advertising, that simply is not the case. There are so many buying choices (from buffaloes, pigs, lizards, camels and humans) coming from every imaginable media (phones, computers, pads, desktops, laptops, TVs, radio, satellite and watches). The ability to "find" the prospect has become lost in the noise. Agencies have the ability to choose their customers rather than be the lifeboat for problems seeking assistance.
Narrow the prospect base and not allow junk accounts into your books. Not all prospects qualify for your hard-earned expertise. Establish criteria for whom/what qualifies for your agency. There should be rules on minimum limits, number of lines of coverage, desired socioeconomic status, and targeted premium or commission income to qualify. An agency that simply reacts to the latest problem darkening its door is one that has no purpose, no future and ends up with the accounts the "smarter" agencies have passed on to them.
Follow a process that you expect to exist over the long term. In every Dynamics of Selling program, we cover the need for structure and process in the agency. We qualify each opportunity multiple times, depending on the relationship with the current broker, their pains, issues and needs. If there isn't anything but price to discuss, we teach agents to pass. We're not in the quoting business; we are in the sales business. A process allows each team member to follow along, maintains the ability to keep accountability, and, most of all, is predictable. Not having a sales process within the agency makes the business irrelevant and its outcome totally unpredictable.
Understand and account for "cost of goods sold." We are stunned that most agencies don't measure how much they spend chasing unqualified accounts and practice quoting. When you can't project what you will make and you don't track what you have spent, the business creeps into a mysterious state of unknown. How can you predict where you will be at the benchmark dates, commit to production with our carriers, and project to your banker and advisors? Really? You don't measure?
Measure profitability. In this new era of flat interest rates, record losses, reduced exposures, and zero investment income return, the first thing the agency needs to address is the specific profitability of each account it writes. We can no longer afford to have accounts with carriers that cause us loss ratio, payment, and service issues. Place those accounts with carriers that "won't hurt you" and vigorously protect your key carrier relationships with profitable business and mature new business so the agency performance to the owners and their carriers is predictable.
Bring emotion to business. If we can learn to love a lizard, a camel and a duck, there's a hidden ingredient here. It's emotion. Although ours is a technical business that requires substantial product knowledge, effective marketers use emotion and devices of emotion to trigger an attachment to a totally unrelated item. After all, what does a camel on hump day have to do with car insurance? Ours is a business of emotion. Agents listen as clients discuss their goals and dreams, and we let clients know what specific items and resources will be available if they have a loss. The pain of life-changing events, such as a total fire loss, are incredibly emotional. In an informal survey we found that few insurance professionals have experienced an actual loss first hand. Few have ever worked with or as claims adjusters. Regardless, insurance agents need to understand the emotions of their clients to best provide for their needs.
Related: "Integrate Success"
Our business provides customized solutions to individual and business needs. The solutions are very specific in each account. When you generalize and lose the ability to project the value system of your buyer in a meaningful way, you lose the effectiveness of selling the product in any industry, and especially the insurance industry.
Applying the same business acumen to your insurance agency that most successful business models capture from other industries allows the forecast and predictability needed to assure your future. Remember, we should spend a minimum of 40 hours per week in front of the prospect; this keeps you in the same position as the hourly worker at the drive-through restaurant (minimal survival). Another 20 hours on navigation of the prospecting process will put you in a six-figure income, and the final 20 to 30 hours in preparation and self-development put you in the top 1 percent. Grab your 90 hours with gusto and grab your million dollars! It's there for the taking when you follow the plan.
Related: "Round-up Time"
Good luck and good selling!