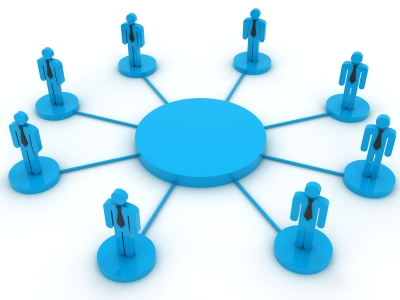 Collaboration is the watchword of insurance leaders today—because it's increasingly viewed as key to growth, innovation, operational efficiency, customer intimacy, and other strategic goals. Senior insurance executives are starting to discover opportunities all around to collaborate—with consumers and business customers, with their supply chain of agents and brokers, with their suppliers of information technology and business process services, and within their own organizations' ranks.
Collaborative relationships with other companies have been a key enabler of Homesite's strategy of rapid growth—by adding value and creating efficiencies that complement the company's core competencies.
"We made a decision early on that outsourcing and partnering would be a fundamental part of our growth," explained Peter Settel, chief information officer at Homesite Insurance, during a PropertyCasualty360 roundtable discussion held this summer in Cambridge, Mass. "We look to partner with companies that can integrate with us and create some technology advantage that goes beyond what we have. Scale, efficiency, automation, that creates some value for us. Not just checking boxes and doing due diligence, our people have to be creating value and showing how that outsourcing is making things more efficient."
Collaboration is expanding on many levels. Strategic alliances are increasingly common among insurers, who use formalized partnering to penetrate new markets or augment capabilities. As in other industries, insurers also are turning to collaborative business processes, technologies, and corporate cultures as a means of fostering internal teamwork, sparking innovation, and strengthening external relationships. Even the explosion of social media relates directly to collaboration—consumers are collaborating online with their peer communities to make more informed choices, and insurance companies, agents and brokers are figuring out how to interact in this new world too.
At the highest level of strategy, insurance companies increasingly turn to collaboration as a means of sustaining growth and profitability while adapting to a rapidly changing and tumultuous landscape. Facing many powerful forces of change, and many new competitive threats, insurers must understand what they do very well and what they must change—and partner with other organizations that play to their strengths and make up for their weaknesses.
"Collaboration and partnership, how do you use them to redefine the organization?" is a key question insurance leaders must be willing to ask, according to Denise Garth, executive vice president for North American strategic marketing and industry relations and global head of market strategy at Innovation Group. "What's your core competency and how do you determine how to partner with the right people? Understanding that will help your agility."
Insurance companies are also partnering outside their industry to find new avenues to reach and serve insureds—by focusing on consumers that insurance company shares in common with other non-insurance companies. Such collaborative marketing partnerships—with the help of social media marketing—have borne fruit for Direct General, which has dubbed the strategy "social local."
"We try to partner with other industries that serve the same customer," explained Tom Kaschalk, chief claims officer for Direct General Insurance. By offering coupons on social media in conjunction with supermarkets, dry cleaners, car title stores, and other local businesses across the southeastern U.S., Kaschalk's company is exploiting an inexpensive distribution channel and creating "lot of brand awareness" in the process.
Collaboration can be a powerful force inside the insurance company—helping break down organizational silos, sharing information and ideas across the ranks, and creating "this giant collaborative environment where everybody is participating," said Ellen Carney, Forrester Research senior analyst serving eBusiness & channel strategy professionals.
Increasingly, insurance leaders recognize that a combination of collaborative culture, processes, and technologies are essential to finding solutions to a constant stream of new business challenges. Futurist David Smith called it a "natural flow of conversation within the business" that smart companies seek to foster up, down, and across their ranks.
"Innovation is this year's thing," explained Smith, who is CEO of Global Futures and Foresight. "Some organizations are very attuned to loving new ideas, are energized by new ideas. You find these people all over the place, but mostly in the junior ranks. They haven't left and haven't been fired yet. They're passionate, talking across the organization." The key question, he said, is this: "How do you enable people inside the organization to collaborate? If you get the hang of that, you're going to succeed."
John W. DeWitt is a contributing editor and event moderator for Tech Decisions, Claims, and other National Underwriter publications. Michael Burke is editor-in-chief of JW DeWitt Business Communications in New Salem, Mass.