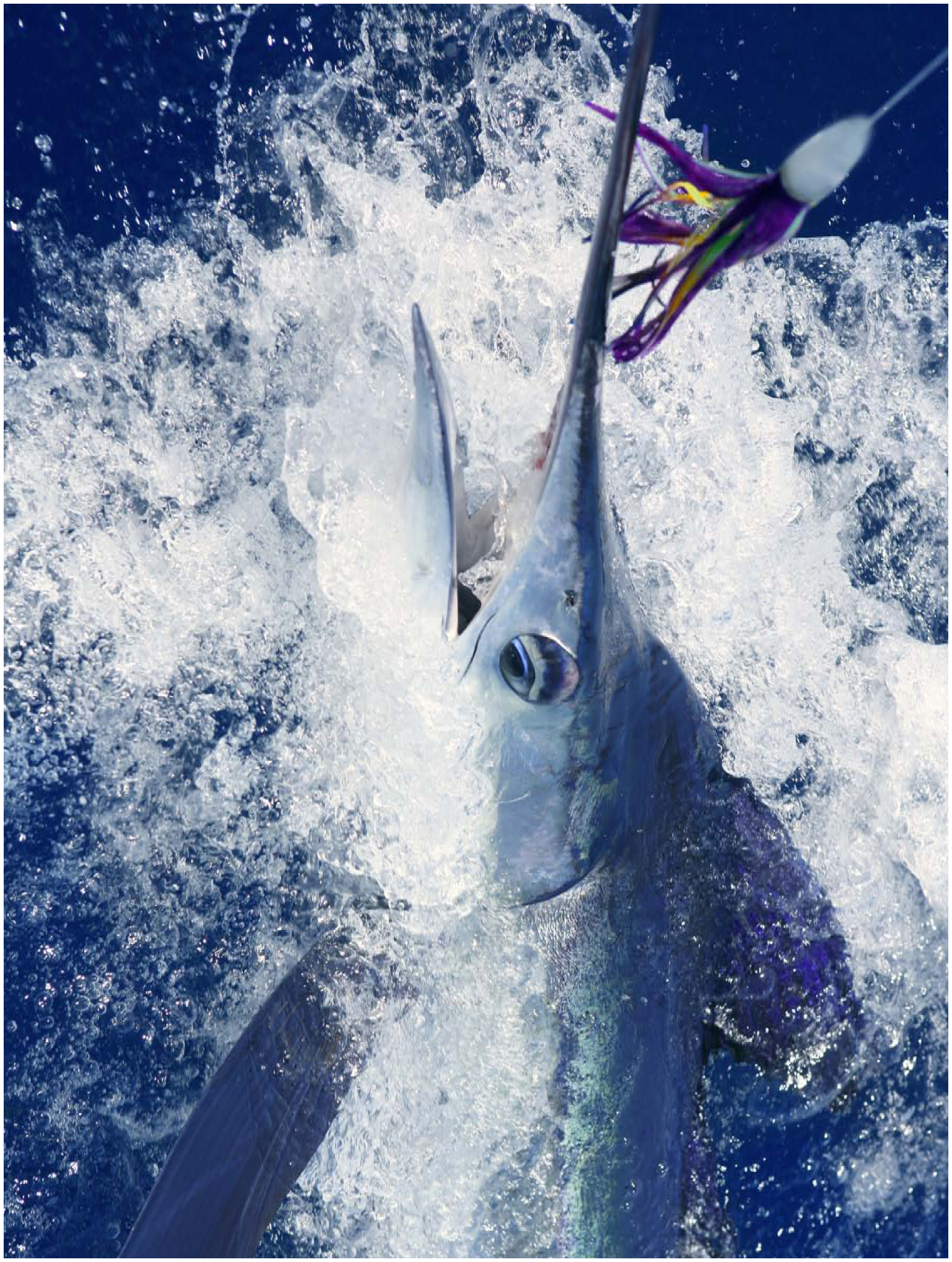 For an insurance segment highly coveted by producers and major carriers alike, the high net worth insurance business can often lack one major asset: an abundance of clients. Many wealthy Americans may be unaware that a specialty insurance market geared toward their unique exposures exists, executives say.
The stats are staggering: Less than one-fifth of the high net worth marketplace is being served by high net worth carriers, says David Spencer, senior vice president of Premier Client Services at Ace Private Risk Services. That means more than 80 percent of high net worth individuals do not have their coverage written by a carrier best equipped to serve them.
These well-to-do individuals are either with direct writers or standard writers that offer less coverage. "It may be they don't even know that HNW carriers exist, and they may be handling their own insurance," Spencer theorizes.
And despite the continuing recession, the rich are getting richer: an April 23 Pew Research Center report shows a 28 percent rise in wealth for the upper 7 percent of the country between 2009 and 2011, due to rallies in the stock and bond markets—while the other 93 percent were losing money, largely due to the housing crisis.
What's more, the pool of wealthy Americans is expanding. According to the "World Wealth Report" produced by consulting/technology firm Capgemini and RBC Wealth Management, which serves HNW clients, in 2012 the number of high net worth individuals in North America grew 11.5 percent over the prior year—reclaiming North America's position of having the highest high net worth individual population in the world.
This presents a bounty of opportunity for insurance professionals looking to tap into this potential new client base, if these individuals can in fact be educated on the value that HNW carriers can deliver to them.
GET IN THE RING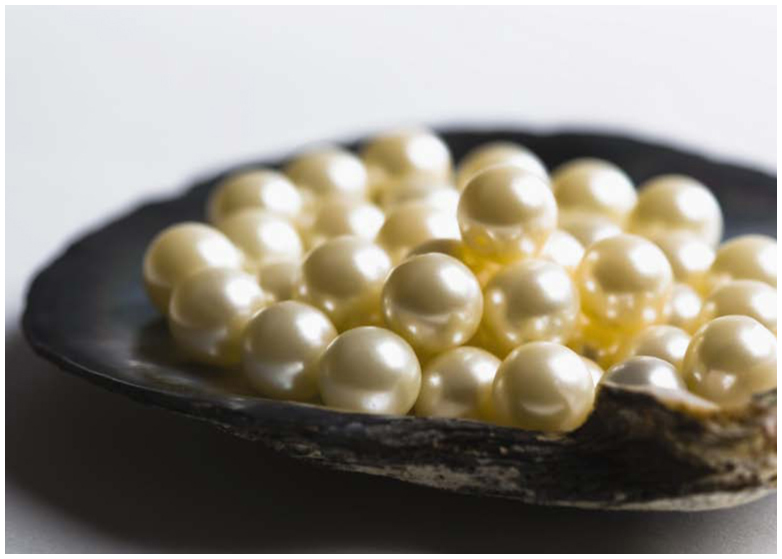 The HNW segment is growing in two ways, says Jerry Hourihan, senior vice president of AIG's Private Client Group: More people are becoming wealthy, and more of those potential clients are becoming aware that there are unique solutions for their specialized needs. So while the bulk of the wealthy in the U.S. remain aloof to HNW products, awareness is starting to increase among the newly wealthy, he says—which is heightening the desire for HNW insurers to reach them.
"There is more competition and awareness than ever in the high net worth personal lines space," says Hourihan. At AIG, the HNW market is a $1.3 billion business with some 70,000 clients, mostly in North America; the insurer has been operating in the HNW space since 1999.
Now the half-dozen or so carriers in the HNW market are aggressively vying for the attention of that elite and flourishing clientele. "There are four or five of us in the marketplace competing for high net worth individuals and families," Spencer says. "The fighting can be fierce sometimes."
Competition is different in the HNW space than in the regular market because there are so few players, says Eric Shanks, senior vice president, chief underwriting officer of High Net Worth Personal Insurance for Fireman's Fund. He counts Fireman's, Chubb, PURE, AIG and Ace as the "true high net worth specialists."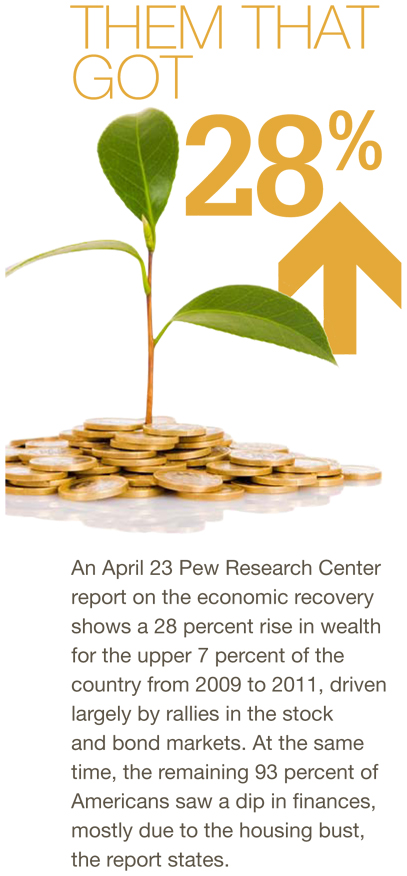 "To me, that's a big difference: a smaller number of highly competitive companies," says Shanks. "It always keeps us on our toes, looking at the competition for what [other] services are out there."
Yet it's this competition among this specialized group that's keeping the segment from growing, according to Martin Hartley, chief underwriting officer and a founding member of Privilege Underwriters Reciprocal Exchange (PURE) in New York—a six-year-old entrant to the segment.
Market share of the HNW carriers in the homeowner's market has actually declined over the last five years, he says, "at a time where the rich are getting richer, so really it should be increasing.
"You can certainly see it in some of the trends," he continues. "Even with two new entrants, Ace and PURE, the market share is down, and that's a shame."
Hartley cites pricing wars as a cause: "Some of the carriers in this market have different prices for loyal customers that have been with them for a while than they do for new customers, and that creates a bit of an issue," he notes. That creates a problem when the established client finds out he could pay half as much if he were a new customer. "That's one of the things that prevent the segment from really getting traction and growing."
Generally, pricing has been stable in the HNW segment, though there has been some price tightening related to flood and coastal properties post-Superstorm Sandy, says Hourihan.
Another growth inhibitor to the HNW segment, Hartley says, is somewhat muddy handling of client home valuations, which allows some carriers' risk managers to falsely inflate property appraisals and rebuilding costs—again driving customers away.
"There's not a lot of transparency around how those numbers are determined," Hartley says. "Consumers think carriers are inflating those numbers, which ultimately inflates the cost of their insurance."
PURE circumvents the issue by guaranteeing a full rebuild even if the cost is higher than the insured's policy, Hartley says. "If they bought a $5 million policy and it costs $7 million to rebuild, we've got a point in our policy to do that."
Others say some carriers in the HNW space might have bitten off more than they could digest, and are now retooling their efforts in the space.
"We are starting to see the marketplace is changing a little bit. Underwriters out there are writing their beliefs," says Stan Sanchez, a principal at EPIC (Edgewood Partners Insurance Center), a retail property, casualty and employee benefits insurance brokerage in San Francisco.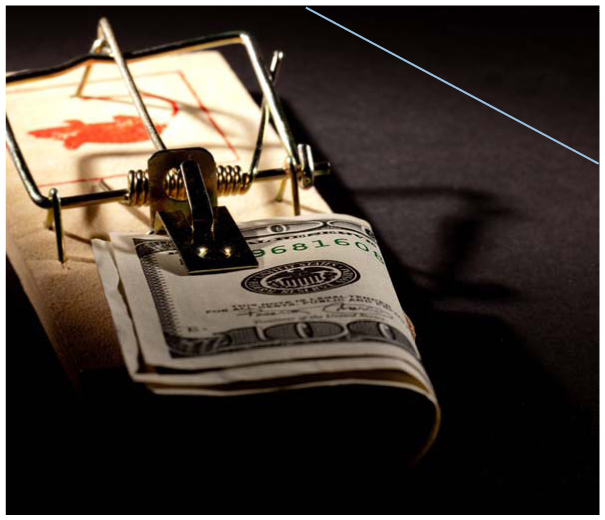 Sanchez recalls one HNW carrier that was particularly aggressive when it entered the market and took on accounts that were less than desirable—and is now taking the time to seek out more stable clientele. Another carrier's high auto rates are driving customers to look outside the HNW market, while its other HNW products remain some of the best, he adds.
Meanwhile, PURE is close to being appointed in California, bringing more competition to the state; another newcomer, Crestbrook Insurance Co., a division of Nationwide, is also entering the HNW space.
"I like all this activity," says Sanchez. "It makes the broker's role more significant than if there were only two or three high net worth carriers. The more the merrier."
PERIL & PROMISE
Companies have long attempted to get into the HNW space—but with such tough competition it's not easy to stay in the ring, says Jim Fiske, U.S. marketing manager for Chubb Personal Insurance, a longtime HNW provider. Atlantic Mutual, CNA, USF&G and St. Paul, he points out, all have come and gone from the market.
"In terms of competition, the competitors right now are quite good—but there's always been competition because it's an attractive line," Fiske says.
Charlotte Edmonston, National Niche Managing Director for broker Arthur J. Gallagher in Baton Rouge, La., agrees. A lot of Gallagher's middle-market carriers are now forming Private Client practices, hiring special underwriters and raising their coverage maxes to include up to $5 million, whereas before it was at $1 million, she says. "It's like everybody is getting on the bandwagon. I don't know how long that'll last; a really big hit for a carrier that's not prepared for it will shut them down."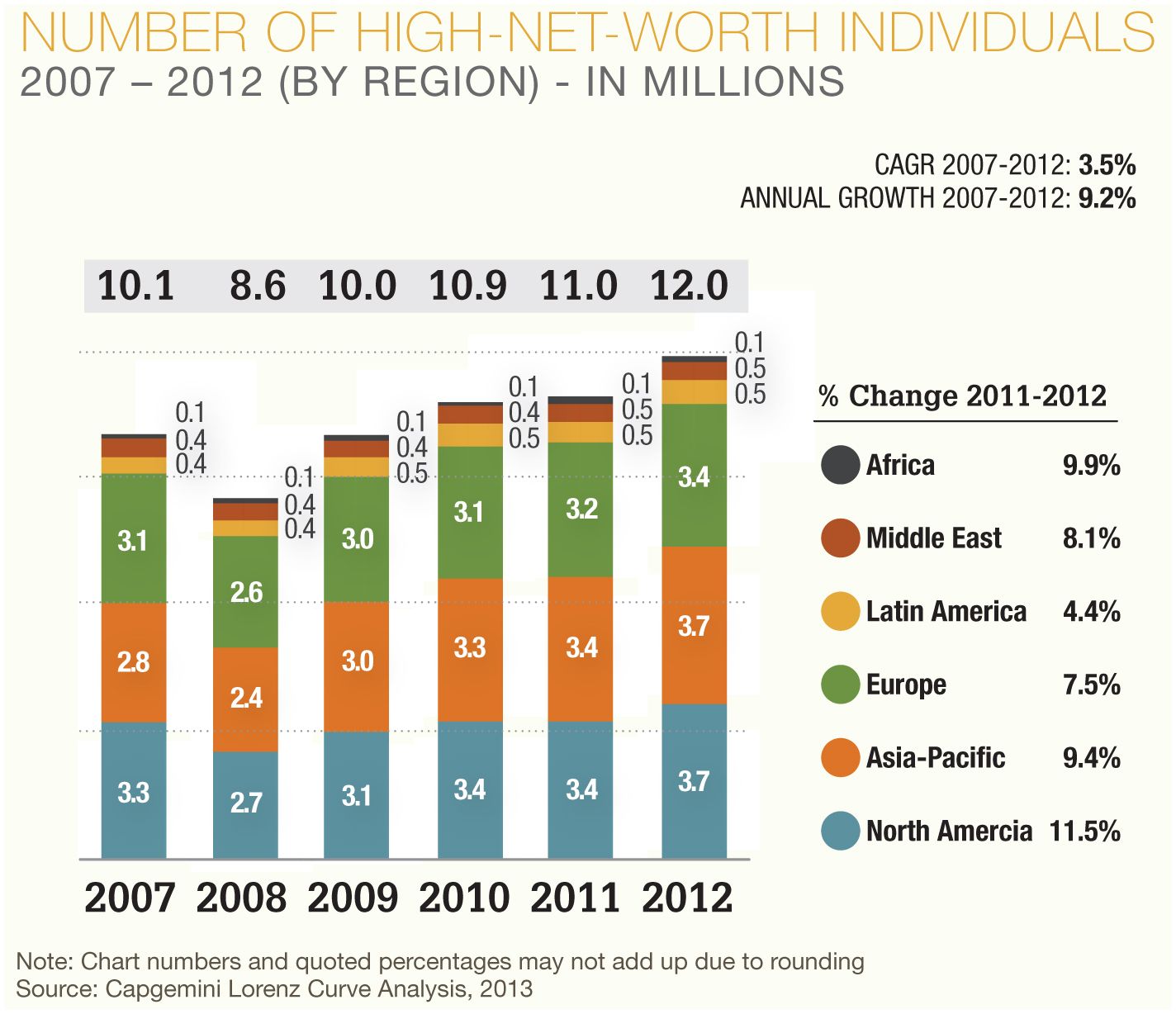 She cites Encompass Insurance, which she says was writing HNW policies long before it was trendy to do so. "They had High Net Worth, special underwriters; they had a beautiful product. All of a sudden they had a few big losses," Edmonston recalls. As a broker, "You have to be really careful about the carriers that you keep in your stable."
On the client side, HNW individuals are spending more—creating a market that just keeps getting more desirable.
Ace has several new clients on a "pretty strong acquisition bend" now that prices have come down in fine art, jewelry, wine and real estate, says Spencer. "They are certainly going out and adding a third or fourth home to their collection or picking up that $400,000 bauble for the wife because it used to be $800,000."
A large number of Ace's HNW clients are also spending more on home renovations or completions of long-delayed projects, says Gary Raphael, senior vice president of Ace's Risk Consulting division.
"It's indicative of an additional investment in their property," Raphael says. As economic skies grow clearer, at least for the wealthy, "the affluent have been spending a bit more freely."
American art collectors are buying more than they had been in recent years. The Ace white paper "Passionate Investing" shows that art collection investment levels have returned to pre-recession levels. Sotheby's 2011 summer sales series in London supports this contention, totaling more than $589 million.
Also, collectors that had been holding onto art pieces for longer periods of time than usual are now more comfortable putting such pieces up for sale.
"They feared not getting what they invested into it, or not getting their pre-sale estimates," he says. "Every auction period brings new items and higher prices."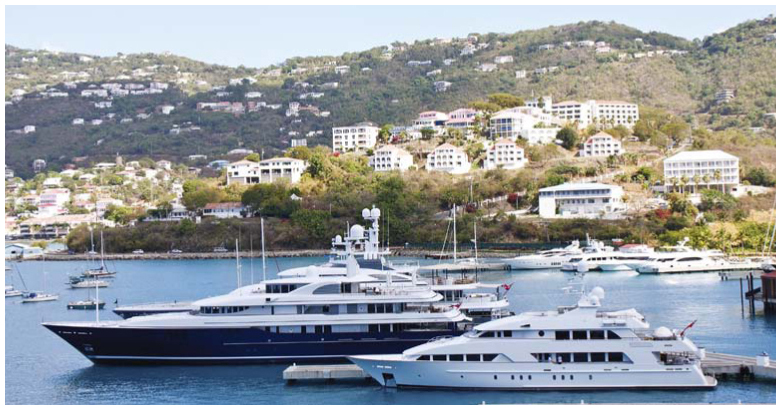 In the San Francisco area, HNW clients have been buying up "a lot of real estate" over the past three or four years, says Sanchez. "We're right in the middle of the dotcom technology world. There's such a bucket of wealth."
The area hosts the headquarters for Google, LinkedIn, Facebook, Yahoo, Twitter, and other such social media outlets whose C-Suites boast many younger millionaires and billionaires, mostly "a lot of guys in their 30s and 40s," Sanchez says.
The wealth-management needs of these younger folk with newer money differ from those of more established HNW families, Sanchez notes. The younger set is not yet really focused on the big picture.
"Insurance for them is important but it's all so new," he says. "A lot of these guys were living in a two- or three-bedroom apartment with their buddies. Then all of a sudden they sold their company and now have $50 million."
In HNW families with established wealth, the first and second generations have been able to pass down wealth-management information and expertise to their heirs; but those newer HNW individuals need specialized attention. "They don't understand the value as much as someone who had older wealth and had a wealthy father [to] teach them about money," says Sanchez. "A lot of them have wealth advisors."
Since the economic downturn in 2008, more HNW individuals and families have become more involved in managing their financial assets, including insurance, says AIG's Spencer. The Family Office has become more prominent among HNW families, with a financial planner or wealth manager running the family's lives and properties as if they were a small business.
Family Office services may offer a customized blanket program: HNW families are now bundling together their homes, car collections and liability policies, all with one company and potentially on one product form.
Liability is a major concern among these clients. They are buying higher limits of excess liability or personal umbrella because they feel they are targets of potential lawsuits, Spencer says, adding that Ace has seen such lawsuits in the $20 million to $40 million range.
"That $5 million umbrella used to be a bigger number," he says. "Now $25 million, $50 million, even $100 million personal umbrellas are becoming much more acceptable and advisable."