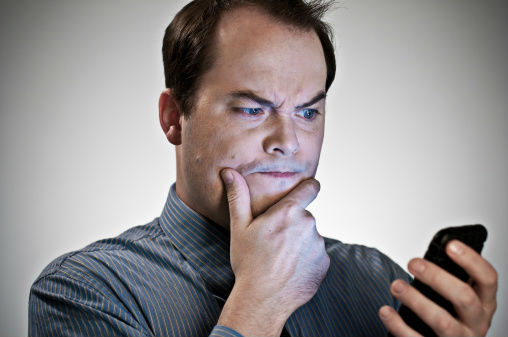 Over the last several weeks, we've had the Supreme Court ruling on gay marriage, the George Zimmerman trial and fallout, abortion issues in Texas and other controversies guaranteed to violently stir the emotions of otherwise sane people. Arguments constantly flare up on social media as friends disagree and make their opinions known in a matter of seconds. And many times it gets ugly.
Back in the day, this sort of discourse used to happen at the office water cooler, around the kitchen table or fueled by alcohol in the confines of the local bar. Today it's easier to huddle in our cubicles, whip out our portable devices of choice and blast off 140 choice, unexpurgated words on Twitter, or post a snarky GIF on Facebook. The perceived anonymity of it all means we think we can really let loose—not a good idea in light of the recently revealed scrutiny of the NSA, not to mention all of our employers and the whole of the U.S. trial bar.
I'm as guilty as the next guy—although my rants are more likely to concern inane pop references like Kanye West's $120 T-shirt than anything politically charged.
I should know better, since I've edited a multitude of stories dealing with cyber libel, EPLI and other insurance-related examples of how bad Internet behavior can lead to trouble.
The cases are myriad, but a few of the more egregious instances are:
Adria Richards, a SendGrid employee attending a developers' conference overheard two men making sexually charged comments. She complained about it on Twitter, which resulted in one guy getting fired. His firing caused a backlash that ended up with her losing her own job.
Comic Gilbert Gottfried famously lost his sweet commercial gig as the voice of the Aflac duck because of some bad jokes he tweeted after the Japanese earthquake.
St. Louis TV station KMOV fired anchor Larry Conners after he speculated on Facebook that he might have been politically targeted by the IRS.
Still, when big things happen, emotions run high. And today, when the mainstream media devote almost more attention to the Twittersphere reaction to an event than to the event itself, every yokel with a smart phone and an opinion is ready for his closeup, Mr. DeMille.
Don't be that guy.
Forbes recently ran a 12-step "social media etiquette" checklist to review before posting anything on social media. It's just as important for the average Joe or Josette as it is for the tweeting CEO who wants to stay engaged with his customers.
Here's the list:
Should I target a specic audience with this message?
Will anyone really care about this content besides me?
Will I offend anyone with this content? If so, who? Does it matter?
Is this appropriate for a social portal, or would it best be communicated another way?
How many times have I already posted something today? More than three can be excessive.
Did I spell check?
Will I be okay with absolutely anyone seeing this?
Is this post too vague? Will everyone understand what I'm saying?
Am I using this as an emotional dumping ground? If so, why? Is a different outlet better for these purposes?
Am I using too many abbreviations in this post and starting to sound like a teenager?
Is this reactive communication or is it well thought-out?
Is this really something I want to share, or is it just me venting?
One of the joys of social media is spontaneity, so it's kind of sad that our posts require the political and legal vetting usually devoted to an annual report. But that's the reality of our wonderful interconnected world.
So heed those words and be careful out there. I look forward to engaging in social media discussions on the topics that are left: weather (but not climate change), the cuteness of babies (but not how they got here), how I love dogs (don't get me wrong! I like cats, too!) and sports (basically just how much we like them. Not condoning any specific teams).
And let's keep it under three posts a day, OK?