How did you become involved with the Insurance Industry Charitable Foundation (IICF)?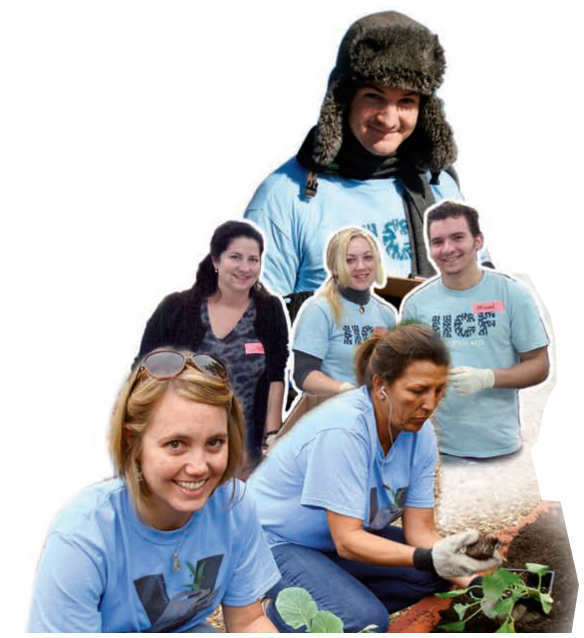 I had the pleasure of spending a 30-year career with the Walt Disney Co., finishing as senior vice president of Public Affairs for Walt Disney Parks and Resorts. I was considering either going into education or nonprofit for my next experience, and I saw that the IICF was advertising for a CEO. I have been representing them and helping them grow for almost a decade.
Can you describe what the IICF is and what it does, for those unfamiliar with its mission?
Our role is to provide companies with the opportunity to elevate the image of the insurance industry by promoting efforts that otherwise wouldn't be reported or read about. This includes "invisible" volunteerism from teams or individuals who provide mentoring roles in schools, "big sibling" roles for young children, serve the homeless or provide food distribution in underserved areas after a disaster.
The organization has three main goals: to give grants (such as the three-year partnership we announced with the Sesame Workshop to promote literacy to at-risk preschool children); to find and raise money for regional volunteer opportunities; and to utilize the industry's leadership expertise.
Under our leadership area, for example, we are conducting the first-ever Women in Insurance Global Conference. We also worked with McKinsey & Co. to create the first study measuring how much the P&C industry donates to charity. In 2014 we are looking to include the Life & Health side as well.
How has working with the IICF shaped your personal view of the insurance industry?
Hurricane Katrina occurred fairly close to when I joined the Foundation. It was the first time I watched how insurers responded to a major disaster.
What I saw and heard [in the media] was everything the industry "should have done" and "could have done but didn't do," yet what wasn't reported is that 95 percent of all Katrina claims were paid within about six weeks, according to the Insurance Information Institute. Most of the country heard about the individuals who didn't have insurance, but recovery in New Orleans would never have taken place without this remarkable accomplishment.
How does volunteering serve as a benefit to the insurance industry?
Today's young workforce is making employment decisions based on how an organization behaves. Is it engaged in the community, and are there opportunities for employees to participate and grow in this role? So it's a recruitment tool for new talent.
The role of volunteering is as much a learning tool as a giving tool. It's an effort that brings together companies who may be competitors by day, but in meeting with us, they are focused on how to improve their communities through grants, service and leadership.
What can attendees expect at the Women in Insurance Global Conference in June?
The conference is the first-ever event where insurance CEOs and financial leaders from around the world will come to discuss and promote the underrepresented role of women leaders in the C-suite and boardroom.
There will be traditional keynote presentations, "mini-keynotes," panel discussions, and audience polling. Industry executive Mike Angelina from St. Joseph's University will share findings about the percentage of women in top-level insurance industry positions today.
Each speaker, male and female, will talk about subjects like personal leadership and the role of the CEO. When you walk away from the conference, you will have a personal toolkit for yourself and for your organization on promoting diversity within the workplace.