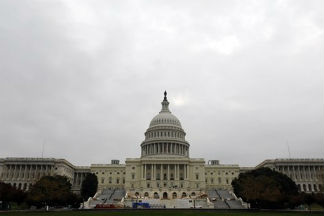 The House today introduced legislation that would extend the current Terrorism Risk Insurance Act until the end of 2019.
It represents the opening round of what is expected to be a tough battle to extend the program in its current form.
Jimi Grande, senior vice president of federal and political affairs for the National Association of Mutual Insurance Companies, says the industry is trying to get Congress to reauthorize TRIA before the end of 2013, "rather than waiting until the eleventh hour to act" because most business-insurance contracts are for one year, and waiting until the end of 2014 to renew the legislation would create problems for both insureds and insurers.
"Failing to reauthorize the program, or even addressing it at the last minute, could have devastating consequences to the economy," Grande says.
The current enabling act expires at the end of the current Congress, Dec. 31, 2014, and the industry is girding for an extended effort to have a far more conservative Congress than existed when the program was first renewed in 2007.
The current legislation is known as the Terrorism Risk Insurance Program Reauthorization Act of 2007 (TRIPRA).
The chief sponsors of the legislation are Rep. Jeff Grimm, R-N.Y., and Carolyn Maloney, D-N.Y. Interestingly, the only committee chairman named as a co-sponsor was Rep. Pete Sessions, R-Tex., chairman of the House Rules Committee.
Besides Grimm, Maloney and Sessions, Besides Grimm and Sessions, other co-sponsors are Rep. Peter King, R-N.Y.; Rep. André Carson, D-Ind.; Rep. Carolyn McCarthy, D-N.Y.; Rep. Greg Meeks, D-N.Y.; Rep. Dennis Ross, R-Fla., and Rep. Tim Bishop, D-N.Y.
Maloney and McCarthy are senior Democrats on the House Financial Services Committee, which has jurisdiction over the bill.
Former Rep. Judy Biggert, R-Ill., who was chair of the Subcommittee on Insurance, Housing and Community Opportunity of the House Financial Services Committee, indicated in November that the House Republican leadership would have a tough time extending the program in its current form. She said then that Congress will be very deliberate as it debates the next step on terrorism insurance in the new Congress.
Rep. Randy Neugebauer, R-Texas, has taken over the committee. He declined through his staff to comment today, and was not listed as a co-sponsor of the legislation.
The push to get this issue before Congress early is coming primarily from users of insurance, led by the Real Estate Roundtable.
Clifton E. (Chip) Rodgers, Jr., senior vice president of the group, argues that a "viable private-sector marketplace for this coverage does not yet fully exist," and the program's expiration would leave policyholders and taxpayers exposed and unprotected – just as they were after 9/11.
The Coalition to Insure Against Terrorism, of which the Roundtable is a key member, issued a statement urging "Congress to act quickly to continue this important private/public partnership."
Leigh Ann Pusey, president and CEO of the American Insurance Association, says, "Terrorism does not meet the core characteristics of a privately 'insurable peril.'"
She adds, "TRIA provides a much-needed backstop to insurance companies for large certified terrorism events, above a $100 million loss, while requiring insurers to offer terrorism insurance to commercial policyholders. As a result, insurers are able to offer terrorism coverage to commercial policyholders while TRIA provides all-important market stability.
"The program's triggers and recoupment mechanism protect taxpayers and greatly mitigate its costs. TRIA and its successor programs have worked at little to no taxpayer expense and continue to make terrorism coverage widely available," she says.