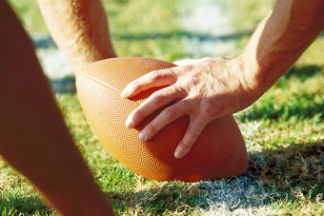 This Sunday is not just any given Sunday: with Super Bowl XLVII coming up, more than 100 million people will get together to party, eat and drink while watching Jim and John Harbaugh duel on the sidelines.
From the visitors packing host-city New Orleans, to the multi-million dollar halftime show, to people pouring onto the roads after a night of drinking at events all across the country, Super Bowl Sunday is indeed a national holiday, but one that must be enjoyed responsibly from the stadium to the house parties.
Super Bowl risk management starts at the scene, say Chris Rogers, director of risk control, and Lori Shaw, sports and leisure practice leader for Aon Risk Solutions. With a capacity of 76,468, the Mercedes-Benz Superdome in the Big Easy must be closely monitored to ensure the safety of spectators, fans, vendors and the facility.
"Planning and preparation for the Super Bowl goes into effect years in advance, as any good enterprise would do if it was hosting the largest televised sporting event in the U.S.," says Shaw.
"The NFL must protect members of the public with general liability for damage to spectators, event cancellation, or venue damage, as well as property, worker's comp and auto coverage."
Says Rogers, "the NFL comes into the venue about a month ahead of time and basically takes over the venue functions."
In order to manage many potential liabilities, such as broadcast integrity (everyone remembers Janet Jackson's "wardrobe malfunction"), pyrotechnics during the halftime show, and event security, the NFL works with risk-management teams from the venue and vendors, as well as a local organizing party.
While the Super Bowl has never been cancelled before for any reason, including inclement weather, rain can still put a damper on the game-day parade or impede people from getting from their hotels to the venue. Rogers says that the National Oceanographic and Atmospheric Association (NOAA), the U.S. Weather Service, and a private meteorological company are contracted to monitor any and all storm activity and inform the venue if it needs to activate its storm-related backup plan.
Broadcast infringement is a whole different playing field of risk, says Shaw. CBS, which is airing the event in 2013, or any other company hoping to cash out on the sporting event, should purchase a policy to cover allegations that they are infringing upon the NFL logo copyright. Social-media sharing has added a new dimension to potential allegations.
Terrorism risk is always in the back of a Super Bowl venue-manager's minds — whether from someone who wants to get their message out in front of the nation or from a "flash mob" that forms a dangerous situation on the ground.
"However, as we have seen with the presidential inauguration, there has been a succession of large, high-profile events where staff has done a good job of monitoring the situation and protecting those present," says Shaw.
Some of the risky elements that will be present on the streets of New Orleans are ones that you, as head coach of your super bowl party, must referee as well — especially since 37 states hold party hosts responsible if an accident resulting in injury or death occurs after their get-together. As Rogers puts it, "if stupidity and alcohol were exclusions, we'd never pay a claim."
Super Bowl Sunday is one of the most hazardous driving days of the year, says the Insurance Information Institute, which may be compounded by this year's late kickoff at 6:30 PM ET.
Young men aged 21 to 34 years of age are the core audience for major sports events, and are more likely to drive while intoxicated or not wearing a seatbelt, says the National Highway Traffic Association (NHTSA).
Food poisoning is another unfortunate possibility of hosting parties, whether the meal was prepared by the homeowner or by an outside restaurant or caterer. More than 111 million people in the U.S. have put themselves at risk for a lawsuit just by feeding their guests, says the Independent Insurance Agents & Brokers of America (IIABA).
A few simple preparations could keep everyone safe and happy on game day, says the IIABA:
Follow proper food-handling, heating and storage recommendations for all prepared items, and throw out anything you suspect may be undercooked or spoiled.
Stop serving alcoholic beverages before the game ends and encourage guests to stay later for some dessert and tea or coffee.
Take guests' car keys or "just say no" to a refill if they seem intoxicated, or have a guest-bed ready if they need to sleep it off.
Review your state rules and statues about social-host liability when it comes to injuries or accidents relating to alcohol. You could be responsible for medical-bill payment, vehicle-repair costs, lost time from work, or worse, if the event is fatal.
Consider purchasing an umbrella-liability policy providing $1 million or more in additional coverage over a homeowners or renters policy.