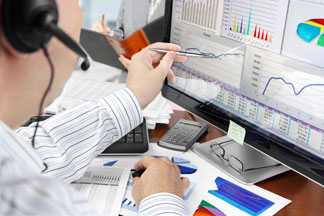 By Wade Bontrager, president and CEO, EagleEye Analytics
Imagine being able to take the lead in the battle to retain your best customers by predicting the future, and working with your carriers to price risks more accurately. For carriers and independent agents participating in a future-focused relationship in which they share data and use modern predictive analytics to jointly target and retain business, this ideal can be a reality.
Predictive analytics can form the basis for a deeper, more transparent relationship between agents and carriers as they work together to determine which risks to target. Shared information and shared objectives drive a stronger partnership–one that is more successful long-term.
Read related: "Technology, Claims Segmentation Enhance Fraud Detection"
These agents and carriers are sharing access to data and predictive analytics, creating a new level of transparency between carrier and agent for:
Pricing and underwriting
Customer retention strategies
Finding good prospects
Customer segmentation and
Cross-selling among various lines of business.
Shared access of data/analytics
A few years ago, this type of partnership would not have been possible. Traditional methods of predictive analytics were too expensive and too slow for carriers to take on the challenge of working with agents individually to target business. However, modern predictive analytics, based on machine learning technology, raises new opportunities. Carriers can analyze a broad base of data and get answers more quickly—in some cases within weeks or a few short months. The costs of SaaS-based solutions makes it much more realistic to use predictive analytics more broadly, and share that information with brokers and agents for a more profitable, successful partnership.
Leveraging customer information for retention
The competition to attract and retain the best customers is fierce, particularly as customers become more sensitive to price and less loyal to their insurance companies. Carriers that are using modern predictive analytics are better able to analyze broader bases of data, and identifying meaningful patterns. Since carriers have access to data from large customer populations, sharing insights based on that analysis with their agents can help them collectively target the best customers.
Carriers and agents can also expand their base of business with these customers by improving promotional programs tied to specific groups of risks. For instance, predictive modeling can help agents match the best offers for customers at each lifecycle stage, and better predict which product to promote at just the right time.
Read related: "The Consumerization of IT: What It Means for Insurers"
Using predictive analytics, agents and carriers can define better ways to target and attract specialized markets, such as small businesses in a particular niche. Moreover, this data can lead to a greater return on each customer as well as stronger customer loyalty.
And for customers at risk of leaving, carriers and agents can work together to mitigate through special service programs, outbound calling based on identified red flags and other methods. Carriers, working in partnership with agents, can be alert to early warning signs, are can intervene well before a switch is made.
Building confidence in the quote
A big part of retaining and attracting the best risks is not just individualized treatment and cross-selling, but competitive pricing. As the "last mile" to the client, agents need confidence that the price they are quoting is the best one, matched closely to the risk. Pricing based on credit score and other traditional rating variables alone doesn't always achieve that objective. Modern predictive analytics, on the other hand, takes the guesswork out of underwriting. Carriers are able to review a greater number of variables to determine which policies are likely to generate losses over time enabling their distribution partners to sell with confidence knowing the price is matched correctly to the risk.
Transforming the agent-carrier relationship
Using predictive analytics can also help carriers analyze agent attributes to determine how to retain agents, establishing meaningful rewards for agents that are best-matched to the carrier's objectives. Predictive analytics can drive a whole new level of transparency and partnership between agents and carriers. When agents understand the criteria that defines profitability for a particular carrier, and the carrier and agent meet to determine which risks to target, the partnership inherently grows stronger, and is likely more successful long-term.
A strong relationship between carriers and their agents is important for sustainable growth. Predictive analytics can be leveraged to give agents greater insights into customers, and place the correct agents in the correct territories. By arming agents with the best available tools to more easily and accurately build and grow their businesses, carriers can increase their bottom line, decrease churn rates and reduce risks, even in a soft market.