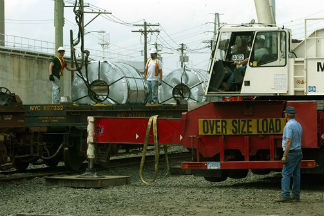 The CargoNet division of Verisk Crime Analytics is joining forces with Integro Insurance Brokers to better equip clients to lower the incidence of cargo theft.
In a press release issued today, Verisk Crime Analytics announced the strategic alliance between Integro to support the theft prevention efforts of Integro's domestic Property Broker and Forwarder clients. Through the agreement, Integro will provide CargoNet complimentary membership for all of its Logistics Liability Program clients.
CargoNet is a national database and information-sharing system managed by crime analysts and subject matter experts. Designed to not only prevent cargo theft but also increase recovery rates, the system coordinates incident communications among theft victims, their business partners, law enforcement, and the National Insurance Crime Bureau (NICB).
To help ensure the success of the partnership, Philip DiChiara, Integro's Trade & Logistics Practice leader, will serve on CargoNet's advisory board.
"This initiative demonstrates Integro's willingness to do all that it can for its clients to mitigate cargo theft and supply chain interruption," said Garry Rivell, vice president of insurance services at CargoNet. "Integro is a thought leader, and we recognize the value in having a strategic alliance with such a company."
DiChiara also voiced equal enthusiasm about the partnership, noting that CargoNet's program "adds considerable client value."
"This is yet another tangible example of Integro investing to build the logistics practice that sets the industry standard in client service, he added. "I look forward to working with CargoNet on further expanding its product offerings to transportation and logistics companies."
Integro's Trade & Logistics Practice offers insurance programs for the transportation and logistics industry. Verisk Crime Analytics is a unit of Verisk Analytics.