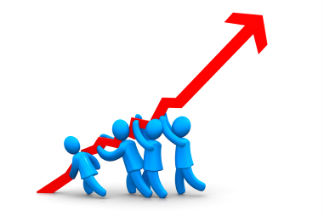 Rates in both commercial and personal lines insurance continued to increase through November, according to the electronic exchange MarketScout.
Commercial-lines accounts increased an average of 5 percent in November compared to the same period last year and personal lines increased by 4 percent, the Dallas-based company says.
In October, commercial line accounts were up 4 percent compared to the same period last year and personal lines were up 3 percent.
By coverage class for commercial lines, commercial property, general liability, umbrella—excess, commercial auto and workers' compensation increased the most at 5 percent. Surety was up the least at 1 percent. No lines of business showing decrease.
Turning to account size, small, medium and large accounts were all up by 5 percent, while jumbo accounts (over $1 million in premium) were up 2 percent.
By industry class, manufacturing and transportation were up by 6 percent. Contracting, service, habitational and energy were up by 5 percent. Public entity was up by 4 percent.
"The manufacturing rate increase was surprising," says Richard Kerr, CEO of MarketScout in a statement. "Normally, manufacturing is a very stable industry class absent quick pricing changes. Going from plus 4 percent [in October] to plus 6 percent was unusual.
"As for transportation, the trucking segment of this industry class is what is really driving the rate increases for the class at plus 6 percent. The losses suffered by the trucking market have been considerable over the last several years. We expect further rate increases for trucking exposures."
Turning to personal lines, homeowners coverage under $1 million in value was up 4 percent. Coverage for values over $1 million was up 5 percent. Automobile and personal articles were up 3 percent.
"Homeowners placements for homes over $1 million, the 'high-net-worth' market, made a dramatic move in November," says Kerr. "Rates moved up from plus 2 percent in October to plus 5 percent in November. That is the largest month on month rate increase we have seen in the eleven years we have been tracking rates in the U.S. It appears insurers of high value homes are adjusting rates upward to account for increased exposure to weather related events. And some of the accounts are now being forced into the non-admitted market where rates are higher and coverages are frequently restricted."
In an analyst's note, Meyer Shields, an analyst with Stifel Nicolaus, says that while rate increases remained steady, they should accelerate following Superstorm Sandy.
"We see insurers' deteriorating calendar-year results as the primary catalyst for rate increases, and we expect these increases to accelerate as favorable reserve development subsides, net investment income declines and accident-year results worsen," Shields writes.