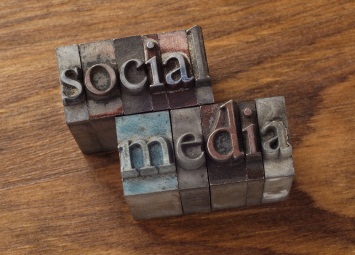 Because more small- and medium-size companies are incorporating social media into their businesses, insurance professionals believe their clients' risk exposure will grow in the coming year, according to a survey released by specialty-insurer Torus.
In a survey of 105 insurance professionals conducted during the Nov. 7-9 Professional Liability Underwriting Society conference in Chicago, 58 percent say they expect to see an increase in requests for media-liability policies to mitigate social-media risk. Of that number, 16 percent believe the increase will be significant. Thirty-six percent say they don't think there will be a change in the number of requests, while 6 percent believe requests will decrease.
Christopher Cooper, assistant vice president, media liability practice leader, for Torus, says the exposures for small- and medium-size companies are the same as they are for large companies. The difference is that small- and medium-size companies do not have the support and resources to train individuals, monitor postings and have legal advice at the ready.
Litigation over inappropriate postings is growing, says Cooper. He cites an example last year when a fashion designer was offended by a posting aimed at her by the singer Courtney Love. The designer sued and the result was close to half-million dollars spent to defend the suit.
"It's the off-the-cuff comments and knee-jerk reactions that can cause damage," says Cooper.
Among those surveyed, 33 percent say their primary concern is data leakage. Cooper explained this covers the dissemination of company secrets and company information that could pose problems with Securities and Exchange Commission regulations.
Twenty-seven percent are concerned about lack of control over potentially damaging content posted by employees. Principally, Cooper says, this covers making comments that can damage a company's brand. For example, an employee inadvertently posting political commentary on a company's Twitter account instead of the employee's personal account.
Other areas of concern:
19 percent cite personal injury exposure (defamation, libel, slander).
13 percent cite copyright and or trademark infringement.
8 percent cite lack of explicit risk management policies.
Cooper says that one exposure that was not in the survey that should be of concern is use of celebrity images without the individual's permission.
"Mistakes happen," says Cooper, despite training by legal and marketing teams. Ideally, he says, access to a company's Twitter and Facebook accounts should be password protected and limited to a few employees. There should be formal rules about the text to be posted and established protocols to quickly take down postings. He also says an attorney should be on call to deal with social-media issues.
Unfortunately, he admits, most small- and medium-size companies lack the resources to put all these programs in place. He adds that "there is more technology out there for more instances to make mistakes."
Today, he says, almost every company is a publisher and open to liability. And most insureds are not aware of the exposures they can face.