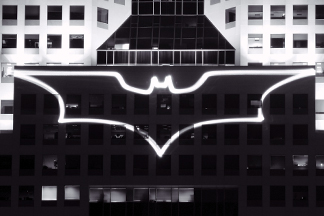 While nothing can bring back the lives of those fatally wounded in the Aurora, Colo. movie theater shooting in July, the victims' families will soon receive some relief from a charitable fund set up on their behalf.
Gov. John Wright Hickenlooper (Colo-D) and the Community First Foundation established the Aurora Victim Relief Fund shortly after the July 20 shooting that killed 12 people and wounded 58 others, some of whom sustained permanent brain damage and physical paralysis.
Immediate and Long-Term Relief
On Friday, Kenneth Feinberg, special master of the fund, finalized disbursements for victims' families, each of whom will receive $220,000 in the next few days. Of the 57 claims filed, 38 were approved by Feinberg, who has served as the "pay czar" for funds set up for victims of several high-profile American crises, including the Sept. 11, 2001 terrorist attacks and the BP oil spill following the Deepwater Horizon explosion.
Seventy percent—or $3.74 million of the fund's $5,338,360 total balance—will be distributed this week. Gov. Hickenlooper noted in a statement that 19 claims were denied because they did not qualify under "previously announced protocols."
Sound Judgment
Over the years, Feinberg has navigated a string of complex cases stemming from fatal catastrophes. President Obama appointed him as special settlement master of the September 11 Victim Compensation Fund, for which Feinberg donated 33 months of work. Feinberg later worked in the aftermath of the Virginia Tech massacre of 2007, also on a pro-bono basis.
More recently, Penn State has sought the reliable "pay czar" to divide compensation among Jerry Sandusky's victims.
Meanwhile, Aurora shooting suspect James Holmes sits in the Arapahoe County, Colo. jail awaiting trial. Holmes faces 152 charges, including murder and weapons-related offenses. Amid reports of Holmes' "half-hearted suicide attempts," a hearing slated for Nov. 15 was postponed because Holmes was "not in a condition" to appear in court.
See related article: Risk Management Lessons from the Colorado Shooting