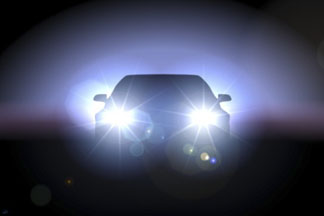 The National Transportation Safety Board released its 2013 Most Wanted List, and one of the 10 issues the organization would like to see the transportation industry to focus on next year is to mandate motor vehicle collision avoidance technology.
According to the NTSB, several technologies have all been proven to aid drivers when they are faced with unexpected conditions, particularly when traveling at highway speeds or when operating larger commercial vehicles that require greater stopping distances.
Some of the technology that falls under the heading of collision avoidance includes:
Lane departure warning
Forward collision warning
Adaptive cruise control
Automatic braking
Electronic stability control
Adaptive headlights
Insurers have limited influence over car manufacturers installing collision avoidance technology in new cars as a requirement, according to Donald Light, director, Americas property/casualty practice for Celent.
Individually, or collectively through trade groups, though, Light believes insurers could:
Create or promise lower premiums for vehicles with specified collision avoidance equipment
Run advertising/social media campaigns leaning on manufacturers and/or creating greater consumer demand
Lobby at the federal level for laws and regulations
Michael Costonis, a managing director in Accenture Property and Casualty Insurance Services, believes insurers are looking at areas such as accident avoidance as they look at ways to change bad events before they can happen.
"My personal view is that [the insurance industry] is going to become more proactive in the future as they try to anticipate what could happen and try to modify behavior before the claim event occurs," he says. "Proactive loss control is going to become more of a feature of claims than purely aspirational. If you can modify the behavior you can prevent the claim and yield a far superior result. If [an event] doesn't exist you certainly have a better answer. You are going to see that as pay as you drive starts to evolve more toward modifying driver behavior. Loss control behavior will become more of the norm than trying to out-execute the problem."
Costonis doesn't believe such breakthroughs are that far away.
"Trying to marry data sources that are popping up, as rapid as we've seen consumer data coming to the fore, the trend is actually more impressive when you look at connected devices," he says. "The challenge is how does the insurance company consume and make use of the data. The trend is a few years away, not 10 years. It's probably closer than we think."
The NTSB points out that these technologies are available today in many vehicles, usually as options that a vehicle owner can add, and some technologies are not even required to meet performance standards.
The NTSB believes the National Highway Traffic Safety Administration should establish performance standards where still needed and mandate that these technologies be included as standard equipment in cars and commercial motor vehicles alike. Their full life-saving and crash-avoidance potential will not be realized until supported by federal rulemaking and related standards, according to the NTSB