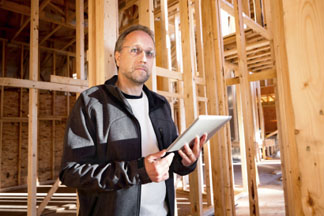 In judging risk, insurance carriers have always been dependent on getting the best possible information in a timely manner. For Society Insurance, an aging manual process wasn't filling those needs so the carrier went looking for a solution that would improve the process it used to survey risks for its commercial lines business.
Society had several risk control issues to deal with as it searched for a better solution, according to Mike Rosenau, Society's risk control manager. The carrier was conducting business in a highly manual process that involved ordering risk control surveys, maintaining reports, and uploading data into the company systems.
"We were using different databases to track different items," says Rosenau. "We knew there was a better way to do this by automating the process and eliminating redundancies."
An equally important issue involved establishing more accountability within Society's risk control process.
"If someone requested something we needed to know where that item was in the process at any particular time," says Rosenau. "There were items that were lost for whatever reason—user error or it dropped out of the process—but were needed from a risk control perspective."
A third issue was the need to reduce costs and improve productivity.
"I expected more bugs and a longer learning curve involving our representatives, but since we went with Risk Control Technologies (and its RC Inspection software) we've seen reductions in our costs," says Rosenau. "Before, we had a fulltime risk control assistant and a part time assistant. We've been able to [change the duties] of the part-time position because we were able to eliminate redundancies. As part of the evaluation process, we've saved about 45 minutes for each survey across the group. That's a pretty good savings."
The automated process for Society begins when an underwriter identifies the need to complete a risk control survey and goes to the RC Inspection system and places an order. Rosenau explains the survey is then assigned to a risk control professional based on where the risk is located and the premium size.
In any one ZIP Code, Society has three options for conducting the survey: a vendor, a risk control professional, and a senior risk control professional. Depending on the premium size, the survey is assigned to one of those individuals.
"Our field people have tablets, write up the report, and then it comes in-house into the server version where a risk control assistant pushes out the appropriate letters and changes the status for the underwriter," says Rosenau. "The underwriter reviews it and if there is no follow-up needed the report is archived."
Rosenau explains members of the risk control team were concerned that Society was buying a system without making any type of modifications, but Society did create what Rosenau calls an "enhancement committee" that developed a process for different customizations that the carrier feels are needed in the risk control department.
"[Employees] have seen we've made changes as needed, so we've not had a lot of complaints relating to that issue," he says. "Our IT group has seen a dramatic drop-off in the number of help-desk requests because the system is pretty reliable compared to what we did in the past."
The hardest part of the implementation was identifying the pieces of the survey process that were going to be eliminated, according to Rosenau. If a process was going to be eliminated, Rosenau felt the carrier needed to learn if that process had some type of hidden value that would be missed.
"Was someone going to wonder why we were missing that piece?" asked Rosenau. "Training those people that aren't living and breathing the system every day was problematic. They didn't use it enough so we had to revisit training on the system."
What Rosenau likes best about RC Inspection is he has the ability to manage the system himself.
"I can add or take out questions for the surveys and I can add users," he says. "That's all handled by the risk control manager. There is little intervention needed by our IT team."
If Society needs customization work done, Rosenau meets with a representative of Risk Control Technologies and gives the vendor the scope of what Society is looking for. RCT offers Society options on how to handle the requests and from that point Society and RCT develop the requirements together.
"[RCT] sends me a requirements document, I enter my requirements, and their programming team gives us a cost requirement to make any upgrades," says Rosenau. "The costs have been reasonable in nature, especially compared to proprietary systems, where making changes tends to be costly."
Survey turnaround time has improved dramatically with RC Inspection, points out Rosenau.
"Before, everyone would write their notes on paper and then transcribe them to a Word document," he says. "They were pieced together and then sent to an assistant who would capture all the information and put it in the imaging system."
Society is not yet using all the mobile tools available through the system, but as technology and tablet hardware improve each year, the carrier is revisiting certain aspects of the system.
"When we rolled this out in 2009, there weren't a lot of good tablet options," says Rosenau. "Now with the iPad and Android products, there is a wealth of options. We're looking and evaluating the next generation of tablets. Risk Control Technologies has an iPad app that we are going to evaluate to see if it fits into our plan going forward."