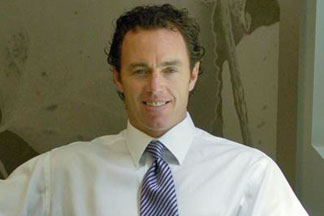 A day after stepping down for "personal reasons" as CEO of Denver-based Van Gilder Insurance Corp. (VGIC), Michael Van Gilder was indicted on 5 counts of insider trading, according to U.S. Attorney John Walsh and the FBI.
An indictment was filed on Oct. 24. in the U.S. District Court for the District of Colorado. Concurrently, the U.S. Securities and Exchange Commission filed a complaint charging Van Gilder with civil insider trading violations, conducted a parallel civil probe and substantially contributed to the criminal investigation of the case.
Van Gilder, 45, allegedly traded based on inside information in 2007 and 2008 regarding Delta Petroleum Corp., based at the time in Denver.
In an Oct. 26 statement, VGIC President Don Woods said that "Michael's personal legal challenges related to the charges…have nothing to do with the company. The company is not a subject of the investigation and does not trade in securities. We continue to focus on providing our clients the same level of exceptional service we have offered for 107 years."
The indictment alleges that Van Gilder made a series of trades associated with Denver-based Delta Petroleum Corp. after receiving confidential information from a Delta executive about a planned investment in the company by Tracinda Corp., a privately held Nevada corporation. The indictment claims Van Gilder was a "close personal friend" of the Delta execuitive, and that he provided insurance policies for some of Delta's business operations.
Among the charges, the indictment alleges that Van Gilder had contacted his stockbroker to sell his investments in Delta after an article offered a negative assessment of company in advance of its quarterly earnings report.
The indictment contends that after speaking with the Delta executive and obtaining the confidential information about the Tracinda investment, Van Gilder instead bought more stock and advised others to do the same.
Former Community Banks CEO Donald Woods, who joined VGIC as president in August, takes over Michael Van Gilder's management responsibilities, with no impact on the privately held company's "strategic direction or on its ability to serve customers," according to the VGIC press release.
According to the Denver Business Journal, Woods co-founded Greenwood Village-based Community Banks of Colorado in 1991 and grew it to more than $2 billion in assets and 42 branches in Colorado and northern California. However, the banks failed last November; Bank Midwest NA of Kansas City took over its deposits and branches, and the Federal Deposit Insurance Corp. was appointed receiver.
Van Gilder was named to the VGIC board of directors in 2000 and became CEO in May 2006, but he kept selling even while running the company. He was named the company's top salesperson for new-business production each year between 1998 and 2008, and he had the highest overall sales portfolio in 2004.
Additional reporting by Phil Gusman