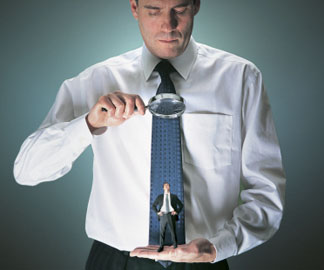 The use of analytics among property & casualty insurers has slowly evolved from strictly a risk-centric approach to business to today include a focus on customer-centric data, according to Mark Breading, a partner in the research and consulting firm Strategy Meets Action (SMA) and the author of a study on the subject: Data and Analytics in Insurance: Property and Casualty Plans and Priorities.
"Analytics is the basis for competitive advantage going forward; understanding your data, getting insight, and acting upon it," he says.
Breading reports he was conducting a roundtable recently with some insurers and the topic was the customer experience.
"We were talking about customer analytics and everybody agreed there was a time in the mid-90s when insurers did almost no analysis of customers," he says. "Most insurers didn't even have marketing departments back then."
Over the last 15 years that approach to serving customers has changed greatly and today the goal of nearly every insurer is to be more customer-centric.
"The analytics have come along with that approach," says Breading. "Insurers are trying to be more sophisticated in the way they do customer segmentation, the way they understand customer needs and use that knowledge to design products, and the way they serve customers."
Analytics is different from most technology used in corporate America today because many business units have acquired these tools on their own, without the intervention of their IT departments. Breading reports 47 percent of those surveyed indicate that business units are spending an amount equal to or greater than what is being spent by IT.
"Whether it's the actuarial department or the claims unit, analytics and business intelligence are areas where there has always been a fair amount of spending outside IT," says Breading. "They have gone out and bought tools to try to understand their business a bit more. They never wanted to wait for IT to build custom solutions for them."
Breading believes this has created a dichotomy for insurers, who look for strong governance and having their technology investments managed by IT.
"It's good to have that governance so that the IT department understands the budget and all the technology investment across the company," he says "There's a downside because that can inhibit creativity if you are funneling everything through IT."
The investment patterns for analytics are pretty similar between personal lines and commercial lines, according to Breading, with one area of difference: There's more activity around product development on the personal lines side.
"The reason is you are usually talking about higher volumes of data for customers, there is more external data available to study customers, and the whole science around customer segmentation and understanding customer behavior is more mature for a consumer/retail kind of business than it is for any commercial type of business," says Breading. "Personal lines insurers are investing more for projects for marketing and product development."
Eventually that might factor in with the surge toward usage-based insurance (UBI), but Breading believes, because of where UBI is in the marketplace right now, there are not many pilots being performed so it is not yet showing up in surveys like the one he conducted.
Breading is clear on his feelings toward UBI, though.
"My belief is telematics is going to become the killer app for big data," he says. "I've talked to some insurers that have UBI programs in the marketplace and they tell me they have so much data coming in that there are all kinds of insights to be gained. But they're not there yet.
Even though the telematics technology has been around for 15 years, Breading feels it is just starting to gain some maturity.
"Insurers are just starting to understand what the data means from sales, pricing, underwriting and claims standpoints," he says. "How does this affect their business? Most are only looking at a few factors so far, although lots of data points are being collected."
Analytics has always been seen as a good partner for fraud detection within the insurance industry, but Breading adds that the front end—customer acquisition activities in particular—always get more investment than the back-end technology, such as claims.
"You can make a compelling case for why insurers should invest more in claims—especially fraud—but when it comes to prioritization it's always easier for senior management to see the payback in investing in a marketing or sales effort or a new product as opposed to improving claims deficiencies or addressing fraud," he says.
Breading believes the reason for that is the relative level of fraud—in terms of its relation to premium dollars—is the same as it was in 1990: 10 percent. He also maintains there is a belief in the industry that some fraud is the cost of doing business.
"Most insurers want to keep fraud at that level, but certainly there are individual insurers that are more aggressive, whether that means beefing up SIUs or harnessing analytics, but generally insurers focus on the front end of the value chain," he says.
Breading believes if the vast improvements and investments to address fraud over the last 20 years hadn't been done, insurers would have been further behind.
"If you shave one point off your loss ratio it makes a huge difference in your bottom line," he says. "The larger insurers are investing significantly, not just fraud, but to better understand their claims operation."