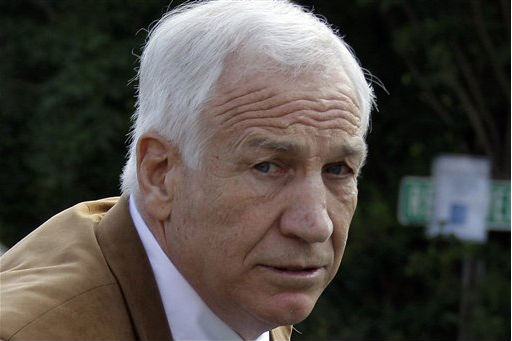 NU Online News Service, July 12, 3:08 p.m. EDT
The scathing investigative report regarding the handling of child sex abuse at Pennsylvania State University by Gerald A. Sandusky supplies plaintiffs' attorneys with a "roadmap of everything that went wrong."
Maxwell S. Kennerly of the Beazley Firm in Philadelphia says the report by independent firm Freeh Sporkin & Sullivan supplies attorneys of Sandusky's victims with countless leads and guidance.
"Everything is right there—what to ask; who to ask; what to allege," he says.
The Freeh report, released today, bashes the university's leaders for the "total disregard for the safety and welfare of Sandusky's child victims by the most senior leaders at Penn State," says Louis Freeh in prepared remarks.
Sandusky, a former assistant football coach for the Nittany Lions, was found guilty on 45 of 48 counts related to the sexual abuse of children, many on school grounds. Freeh says the report, commissioned by the school, looked to clarify who knew what and when—and to examine policies and procedures.
The findings conclude that "in order to avoid the consequences of bad publicity, the most powerful leaders at Penn State University (including then-head football coach Joe Paterno) repeatedly concealed critical facts relating to Sandusky's child abuse from the authorities, Board of Trustees, Penn State community and the public at large," Freeh says.
The board is not free of blame, Freeh says. It "failed to create an environment which held the university's most senior leaders accountable to it," and it did not demand more information about the sexual-abuse allegations.
In terms of insurance coverage, Diana Reitz, editorial director for the reference division of The National Underwriter Co., says she finds it hard to come up with a way Penn State will get coverage.
"This report is so damning," she says. "A lot depends on policy language, but I think it's pretty much been decided that this won't be covered."
Exclusions regarding intentional acts and knowledge, for instance, could get insurers in the clear.
Even before Sandusky went before a jury, Penn State and its primary General Liability insurer, Pennsylvania Manufacturer's Association Insurance Co. (PMA), filed lawsuits against each other over legal expenses. PMA says it has no duty to defend.
As pointed out in a column by Reitz, Penn State and United Educators—reportedly the writer of the university's Educators Legal Liability coverage—are currently not waged in litigation.
Reitz says United Educators is typically "very good at helping its members get through situations," but she doubts the insurer will be picking up any of the costs related to settlements of civil lawsuits.
Kennerly says the report will likely work even more to persuade the university to settle with victims of Sandusky.
"This will probably force [Penn State] to be very generous and spare anyone else any more agony and pain," Kennerly says. "They are going to work to give [victims] what they are going to get from a jury."
The funds will likely come from the school's captive insurer, Nittany Insurance.
When Sandusky and university leaders were first charged, Penn State said its insurance would pay for the defense of Tim Curley, athletic director, and Gary Schultz, vice president for finance and business. Both are charged with perjury.
Shortly after Sandusky was convicted, Penn State asked victims to participate in a program to resolve Sandusky-related claims against the school.
Kennerly says a major motivation of victims is an honest desire to make sure something like this never happens again, and it appears Penn State has "genuinely shown a strong want to reform its practices."